The Easiest Way to Challenge Your Glastonbury Parking Ticket
The town of Glastonbury is part of Somerset County in England. So if you incur a , you can follow the directions set down on the Somerset County Council home page. This is where you can get a lot of information about paying your Glastonbury parking ticket or challenging it.
Many people prefer to simply pay off their parking charge notices as soon as possible, and Somerset County rules make this a preferred method of dealing with parking tickets since the penalty is halved if you pay it off within 15 days. However, this doesn't necessarily mean that you need to pay for the ticket, especially if you believe that it was issued to you in error.
DoNotPay can help you challenge your Glastonbury parking ticket and win. And the process of doing so is absurdly simple. You can challenge your ticket in two minutes from your phone by just uploading a copy of the parking charge notice and answering a few questions about why you think it was unjustified. DoNotPay will come up with a letter addressed to the authorities to argue your case.
How to Pay a Parking Charge Notice in Glastonbury Somerset
If you think that the charge on your was justified and you would like to pay it, you can do so from the Somerset County Council home page. You just have to choose the type of parking ticket you have incurred. This includes the following types of parking tickets:
Bus gates
Invoice payments
Mendip car parks
On-street, including SCC car parks
Sedgemoor car parks
Somerset West TDeane car parks
Taunton car parks
West Somerset car parks
Remember that you do need to wait 24 hours before you can pay for your parking ticket. But paying for the ticket within 14 days means that you will only have to pay half the amount. The Somerset County Council home page gives you the option of entering your debit/credit card information and paying your parking ticket whenever you wish.
Do keep in mind that once you pay for the parking ticket, you can't challenge it. So it's best to consider whether or not you think the parking ticket is justified before you enter all your debit/credit card information.
How to Challenge Your Parking Charge Notice in Glastonbury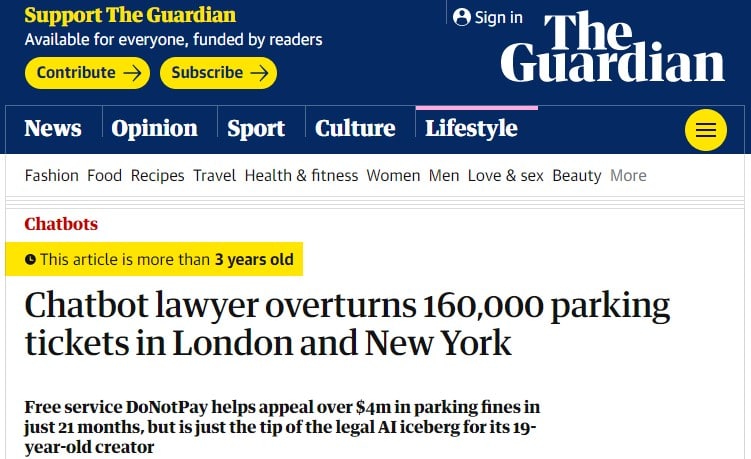 If you feel that the parking ticket was issued to you in error, you can choose to challenge it rather than pay it. The Somerset County website gives you some information about how to do so. There are two ways to challenge your PCN.
Informal Challenge
You can initiate an informal challenge if a parking ticket was placed on your vehicle. There is information about how to informally challenge your parking ticket on the back of your parking charge notice. Here's what else you need to know about challenging your PCN informally:
Bus Gates: If the ticket is issued for a bus gate, then you can't challenge it informally. It has to be done formally.
Online: You'll need to click the button that says "Challenge or Make a Representation" on the Somerset County website. Enter the notice number and the vehicle registration number to initiate your informal challenge.
By Mail: You can also send a letter by mail with all the information/evidence needed for an informal challenge.
Notification: You will receive a notification within 10 days.
Next Steps: If your information challenge has been rejected, you have the option of issuing a formal challenge.
Formal Representation
You have to be the registered keeper of the vehicle or his/her representative to make a formal representation. Here's what else you need to know if your PCN has reached the formal representation stage:
NTO: If your formal challenge is rejected or you have not paid your PCN for 28 days, then you will receive a Notice to Owner (NTO).
Online: You can respond to this online by clicking on the same "Challenge or Make a Representation" button on the Somerset County website. You'll need the notice number, the vehicle registration number and a web code printed on the NTO or the Bus Gate PCN.
By Mail: You can also send your formal representation in writing.
Notification: You will get a response within 56 days.
Next Steps: If your representation is accepted, you don't have to pay the fine. If not, then you can appeal to the Independent Adjudicator at the Traffic Penalty Tribunal Service.
Somerset County Council Contact Information
If you have received a PCN in Glastonbury, you'll need to contact the Somerset County Council to pay your PCN or challenge it. Here is the Somerset County Council contact information:
Why Challenge Your Glastonbury, Somerset PCN With DoNotPay?
As you may have gathered, sending in an informal challenge or making a formal representation are both complicated processes. And if you don't make the best possible case for yourself, then your challenge is likely to be rejected. It can be difficult to keep all the rules/regulations in mind and present all the evidence necessary to avoid paying a PCN, even if it was issued in error.
This is where DoNotPay can step in. DoNotPay has helped overturn nearly 200,000 parking tickets and can help you to challenge yours. All you have to do is go to the DoNotPay Parking Tickets product, upload a copy of your PCN/NTO and explain why you believe that it was issued in error. DoNotPay will write the letter to the Somerset City Council for you and present your case in the best way possible. All you'll have to do is mail the letter in and wait for a response.
Here's how to get started:
Log-in to DoNotPay and go to the Ticket Disputes category. Select the Parking Ticket product.

Upload a photo of your citation.

Provide us with some details on why you believe the citation issued is a mistake.

That's it! You'll receive an appeal letter that contains the best argument to win your case.
It's really that simple! You can use the carefully crafted appeal letter to serve as your argument when you challenge your ticket.
Where Else Can DoNotPay Help You to Dispute Your Parking Ticket?

If you've arrived at this article but you don't live in Glastonbury, Somerset, don't worry. DoNotPay can still help you to challenge your parking ticket no matter where you live.
DoNotPay can also help you learn:
Just because you've received a parking ticket doesn't mean that you have no choice but to pay for it. A parking ticket is like any other legal violation. And this means that you have the opportunity to present your side of the case as well. If you find it difficult to formulate your formal/informal challenge in Glastonbury, DoNotPay can help you out by simplifying the process and coming up with the best possible arguments for your case.