FOIA for I-140—Filing a Public Records Request

Form I-140—also known as Immigrant Petition for Alien Workers—is a special form that employers submit to the U.S. Citizenship and Immigration Services (USCIS). By putting it forward, they ask for the alien workers to get permission to work in the USA permanently.
These forms belong to the government-related information—they can be found in the USCIS records database, and any citizen can access them under the Freedom of Information Act (FOIA), a federal law enacted in 1966.
If you need a copy of your I-140 form but aren't sure what the best way to get it is, we can show you the ropes. Find out more about the meaning of the FOIA and get useful tips for requesting your records with zero bureaucracy, thanks to DoNotPay!
Our platform is a great place to get familiar with many other aspects of the FOIA, including:
When Is It Necessary To File a FOIA Request for the I-140 Form?

People usually need a copy of the Form I-140 their employer submitted for them if they want to change jobs.
Legally, the document belongs to the employer. It means that they should be able to provide you with a copy if you need it, but not everything always goes so smoothly. No law obliges them to give you this document—it all depends on their good will.
At times, bosses aren't willing to cooperate, leaving you without the necessary paperwork. If such a situation happens, you can reach out to USCIS by requesting I-140 on yourself under the FOIA.
What Are the Costs of Filing a FOIA Request for I-140?
As the form has six pages, and USCIS charges you $0.10 per page only if you have more than 100 pages for duplication, you probably won't need to pay anything. The agency can charge you a certain fee if they have to spend more than two hours searching for your records, but this rate shouldn't exceed $25.
How To Request a Form I-140 From USCIS by Yourself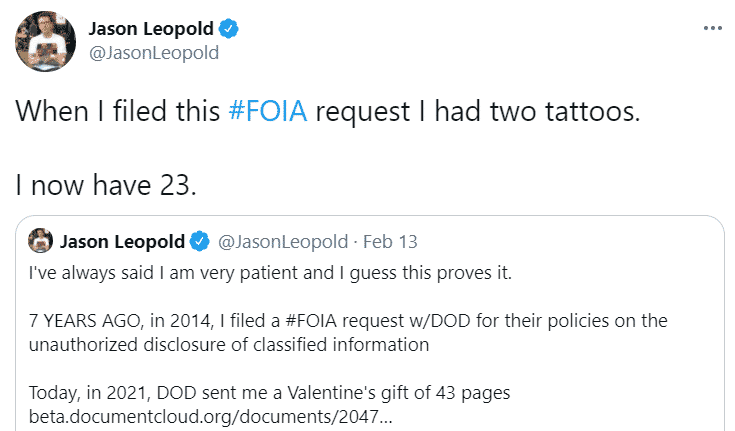 USCIS offers four request methods—you can see them in the table below, along with the additional details:
Method
Details

Online Form

Navigate to the

online FOIA system

page

Log in to your USCIS account

Complete the required steps by adding your case details and your contact information

Submit the form

Email

Print out

Form G-639

, complete it, scan it, and send it to

uscis.foia@uscis.dhs.gov

Fax

Complete the Form G-639 and fax it to

(816) 350-5785

Mail

Complete the Form G-639 and mail it to:

National Records Center (NRC)

FOIA/PA Office

P.O. Box 648010

Lee's Summit, MO 64064-8010
Filing Your Request With DoNotPay Is the Best Solution
Loads of new information and complicated procedures may discourage you and make you want to give up on getting the records. When completing all the paperwork on your own, mistakes happen more than you think, and even the slightest one may result in a denial.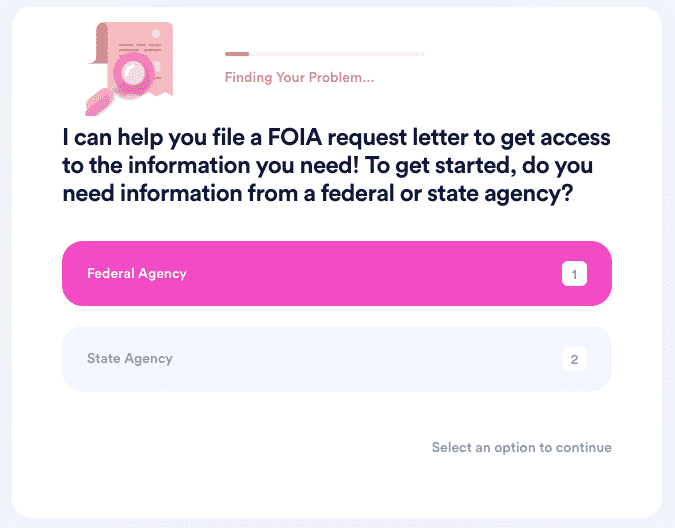 If you want to be on the safe side and get rid of administrative fuss, DoNotPay can take care of your FOIA request in your stead. Our app is the quickest and most effective solution for submitting petitions!
Here's how you can use our service to request the records you need:
Access DoNotPay from any

Find our

FOIA

service by using keywords such as

FOIA, public records, Freedom of Information Act,

etc.

Choose whether you're requesting information from a state or federal agency

Input the agency name and the titles or descriptions of the wanted records

Choose a fee waiver option or expedited processing if you want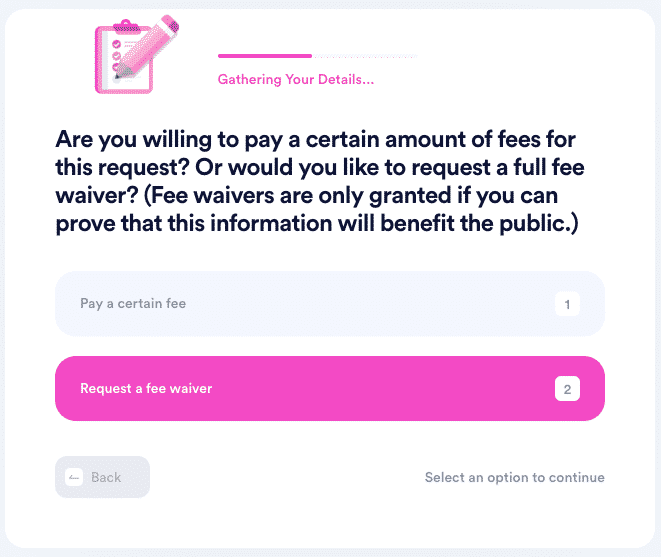 After we receive your information, we will generate a request letter on your behalf and send it to the institution right away.
You can use the same procedure as many times as you want and demand other types of information, such as:
Can DoNotPay Handle State and Local Government FOIA Requests?
isn't limited to federal government bodies—our database includes all relevant state and local government acts! Take advantage of our guides and learn how to request public information in Ohio, Texas, Virginia, Michigan, Pennsylvania, or any other U.S. state.
Need help with other federal agencies? Check out some institutions we can send requests to:
Need Help Fighting Bureaucracy? Use DoNotPay!
As the world's first robot lawyer, DoNotPay can help you resolve a plethora of tedious administrative issues. Our app will assist you in getting justice in small claims court, getting refunds from merchants, reporting annoying spam emails and text messages, reporting copyright infringement, bypassing phone number verification, and so much more!
You can also rely on DoNotPay's help when it comes to subscriptions. If you want to sign up for a free trial, cancel a service you no longer use, and skip the phone queue when doing so, our app will provide its assistance.
Our App Saves You Time and Money
Are you unable to pay your bills? Use the world's first robot lawyer app to cover them! Do you want to appeal your traffic or parking tickets? DoNotPay will help you appeal them in the blink of an eye.
Our app can do so much more than that, though—with DoNotPay by your side, you can sign up for clinical trials, ace government tests, claim any type of warranty, schedule an appointment with the DMV, and handle any other bureaucratic task.