Use This Guide To Submit the Perfect OPM FOIA Request Fast
The FOIA stands for the Freedom of Information Act. This law has been around since 1966 and enables anyone to access various records from federal agencies.
With DoNotPay, you can file an Office of Personnel Management (OPM) FOIA request in no time. We'll also help you learn more about the FOIA fees, appeals, exemptions, and request forms.
What Are the FOIA Exemptions?
Even though the U.S. government agencies must disclose agency records upon a citizen's request, there are nine exemptions to the FOIA. The exemptions are used as protection against revealing harmful information.
The exemptions protect:
Against the disclosure of intel that could harm national security

The internal personnel rules and practices of an agency

Against the

disclosure of records if another federal law prohibits it too

Privileged or confidential commercial and financial information, including trade secrets

Any communication considered to be privileged, such as attorney-client, attorney work product, or deliberative process privilege

Information that would harm another person's privacy

The data that law enforcement collected

Intel that revolves around supervision of financial institutions

Against revealing geological information on wells
How Much Are the Fees for an OPM FOIA Request?
A fee will depend on the category you fall under. There are three categories of requesters:
Commercial

—You might be charged for searching, reviewing, and duplicating documents if you fall under this category

Noncommercial

—This category includes educational or scientific institutions and news media. They will only have to pay after the first 100 pages of duplicate content

Other

—If you fall under this category, you won't be charged for the reviewing, but the OPM will charge you for the search and copying of the records after the first 100 pages and two hours
OPM grants fee waivers if the release of the records you requested will contribute to the general public.
How To Make an
OPM FOIA Request
by Yourself
To file an OPM FOIA request, you'll need to do it in writing. On the first page, you have to specify that it's a Freedom of Information Act Request.
Follow the steps below to file your OPM FOIA request:
Write your request describing the documents you're asking for in detail

Try to include specific information about every record or document you want, such as the title, name, date, author, and subject of the document

Send your FOIA request letter to the OPM email or physical address

Write

Attention: the FOIA Request

on your envelope if you're sending it via mail
Find the OPM contact information in the table below:
Contact Via
Contact Details

Phone

202-606-3642

Email

foia@opm.gov

Physical Address

U.S. Office of Personnel Management

1900 E Street, N.W.

OPIM/FOIA Room 5H35

Washington, D.C. 20415-7900
The OPM doesn't enable you to check the status of your FOIA request. You can use the phone number from the table above to call their office and ask about your request.
How To Make an
OPM Freedom of Information Act Request
With DoNotPay
offers you the option to file your OPM FOIA request online. You won't have to deal with all the bureaucratic fuss. DoNotPay will do most of the work for you.
Making a FOIA request via DoNotPay is also quite affordable. We can help you file the request with any local and state agency like:
Internal Revenue Service (IRS)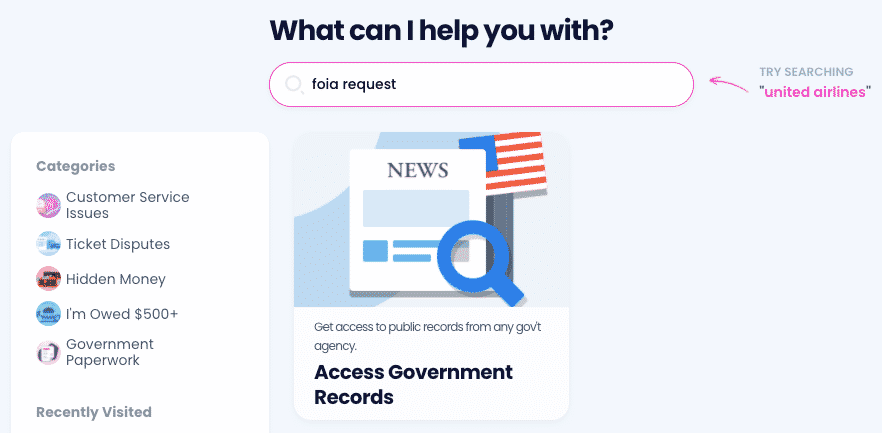 Steps To Filing the OPM FOIA Request With DoNotPay
You can follow a few simple steps to file your FOIA request with the help of our platform. Open DoNotPay in any and do the following:
Type in

OPM FOIA

in DoNotPay's search field

Enter

OPM

as the name of the agency and provide the details of the record or document you're searching for, like title, author, publishing date, etc.

Select the format in which you want to receive the document and choose whether you want a fee waiver and expedited processing

Submit your FOIA request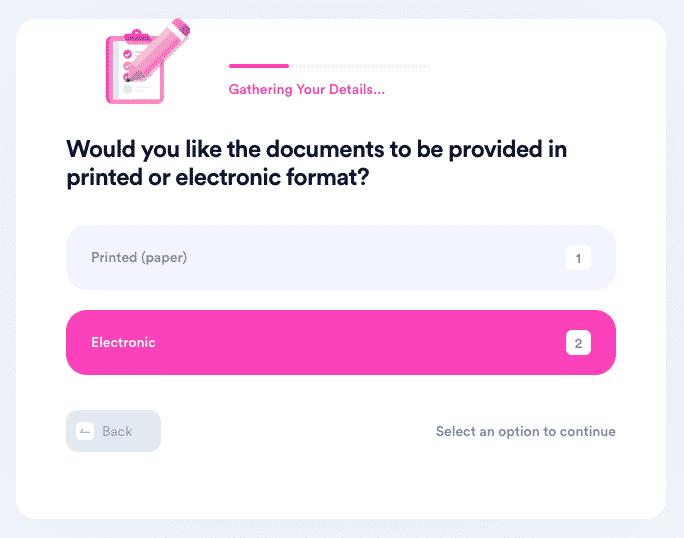 We will generate the FOIA request letter and send it to OPM on your behalf.
With the help of our app, you'll be able to file a FOIA request on yourself using the best template as well.
How To File an Appeal
When you are denied records or a fee waiver, you can file an appeal. You should include the following into your appeal:
Copy of your original request

Copy of the letter rejecting your request

Your statement that explains why you appeal against OPM's decision
You'll need to send the appeal to:
U.S. Office of Personnel Management
Office of the General Counsel
1900 E Street, N.W.
Washington, D.C. 20415-1300
If the Office of General Counsel holds the information, file the appeal to:
U.S. Office of Personnel Management
Deputy Director
1900 E Street, N.W.
Washington, D.C. 20415-0001
Tired of Bureaucratic Hurdles? Our App Will Step In
As soon as you sign up for the world's first robot lawyer, you won't have to worry about any administrative mess you find yourself in. We can help you resolve anything from reporting stalkers, robocalls, spam emails, and spam text messages to applying for clinical trials in any U.S. city.
With our AI-powered app's assistance, you can even get a refund from any merchant or airline you can think of. We can also help you save money by resolving your problems with high bills, canceling any subscription you no longer need or assisting you with parking ticket appeals.
DoNotPay Helps You Fight for Your Right
Do you feel like a company has wronged you? Don't let them win—sue them in small claims court with our assistance! Our app will prepare all of the necessary documentation and help you win the case stress-free!
Apart from helping you sue any firm or individual, DoNotPay also makes it easy for you to set up a DMV appointment, deal with any credit card issue, start a free trial without your credit card info, protect your work from copycats, and much more!
Sign up for our app to take advantage of all its features!