How to Challenge an Edinburgh PCN and Win

Have you been notified of a parking violation in Edinburgh, and you're frustrated by the hassle of fighting it? If you got an , you should sort it as quickly as possible, as delays can cost you additional penalty fees.
The problem with fighting a PCN in Edinburgh is that you'll need to submit adequate evidence supporting your appeal and hope for the best when you're going it alone. That is unless you have a "virtual lawyer" like DoNotPay on your side.
Let's take a look at your options.
Appealing Your Edinburgh PCN on Your Own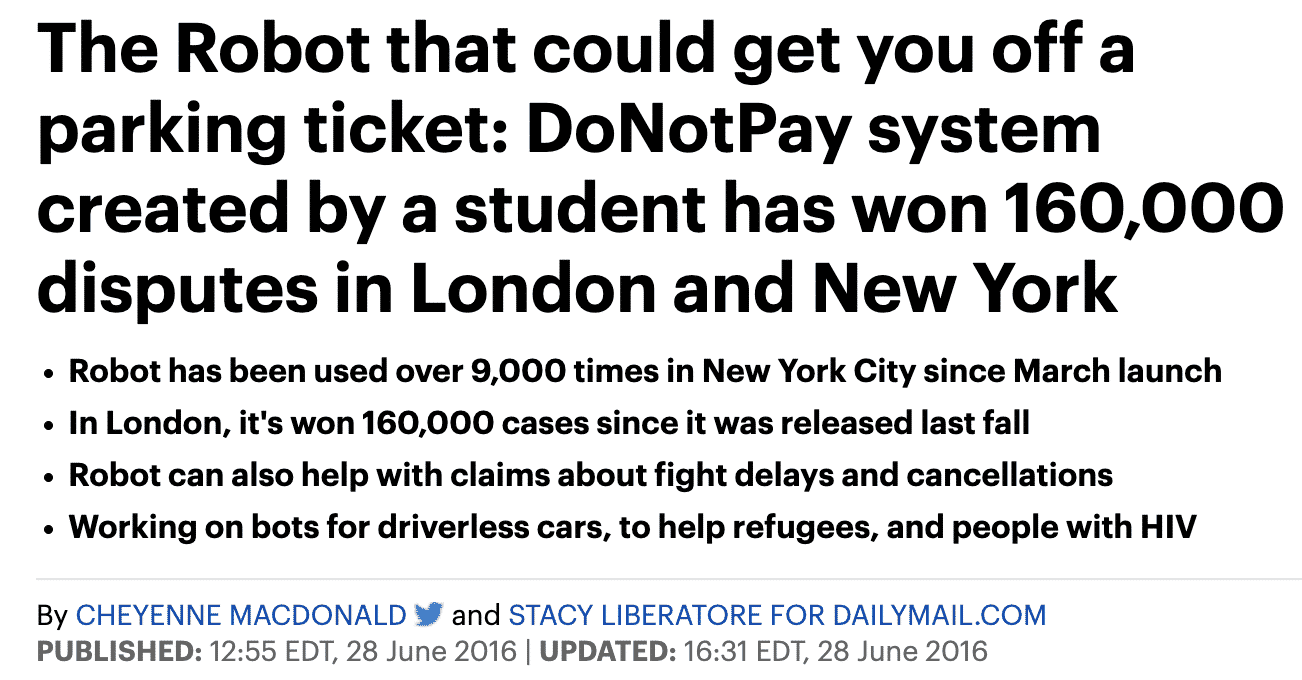 First, it's important to understand that it's in your best interest to fight a citation. After all, penalties are expensive, and if you even suspect you have a good case, it's worth your while to pursue a dismissal or, at the very least, a discounted fine.
Of course, you'll have to take into consideration the time you'll spend organising and submitting your appeal, though, as you'll soon see, there is an effective shortcut at your fingertips. But we'll begin with the .
Ensure that you have the following documents:
Evidence you'll need for your case - The City of Edinburgh Council requires you to provide clear and abundant evidence to support your appeal, and if you want the best chance of winning, you should gather as much as you can—especially if you're "going it alone".
The fact is, many councils simply hope you'll assume the process is too much of a hassle, give up, and pay the entire fee. But don't cave in! Depending on your specific reasons for appealing, if you've got the evidence to back it up, you've got an excellent chance of "beating the system". Here are some examples:
Photographs of the parking area prove a lack of proper signage and markers
A statement from witnesses (passengers, shopkeepers, etc.)
Financial records show that paying the penalty would be a hardship
A recounting of what you were doing at and around the time of the citation
A photocopy of the citation if it is difficult to read or contains mistakes
The date of the alleged offence and the post date of the PCN (Note: Edinburgh has a limited time to issue a PCN, so your memory is fresh, and you can adequately organise your defence!)
A copy of your vehicle registration
If you plan to send your argument electronically, be sure to create digital files of the above and include your name and the citation number in the file names.
A written statement summarising your argument - Draft a clear, concise summary of your evidence, and conclude it with a request that your fines either be waived or reduced. Be sure to include the citation number in your report.
Your appeal as submitted online - The City of Edinburgh Council prefers that you use their online form to upload your representation and supporting documents. Follow the instructions on the linked website.
Your appeal as submitted by post - Compile all your documents with your statement as the top page, and send them to their office.
Website
Online Form
Postal Address
Parking Services

The City of Edinburgh Council

Lowton Way

PO Box 208

Hellaby

Sheffield, S98 1LS
How Long Will It Take to Receive a Response?
It can take about a month for the Council to get back to you. If you submit your appeal online, the response may arrive sooner.
Let DoNotPay Submit Your PCN Appeal in Minutes
Why would you trust us with your best chance at getting your PCN reversed? Because we've successfully represented our customers' thousands of times, and we've garnered attention and accolades from national and worldwide media such as BBC and Wired.
Here's how it works:
Log-in to DoNotPay and go to the Ticket Disputes category. Select the Parking Ticket product.

Upload a photo of your citation.

Provide us with some details on why you believe the citation issued is a mistake.

That's it! You'll receive an appeal letter that contains the best argument to win your case.
It's really that simple! While we can't submit your appeal electronically, we'll generate a professional "legalese" letter, which you can send in by mail.
Other Areas We Cover
It's impossible to list all the cities and towns to which we can help you appeal a parking ticket, so here are just a few:
DoNotPay Has Other Ways to Make Tough Tasks Easy
Once you've used us to , you'll probably want to know what else DoNotPay can do to solve your day-to-day problems. The answer? Almost anything relating to consumer issues and bureaucracy! Here are just a few:
Filing reports with animal control and welfare services
If you can think of a problem, DoNotPay likely has a solution!