How to File an Edinburgh Parking Ticket Appeal and Win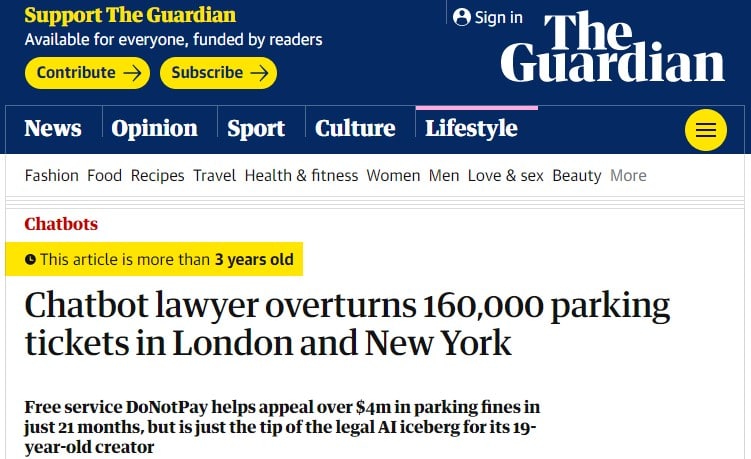 Edinburgh, the capital of Scotland is a lovely city filled with awe-inspiring architecture and one-of-a-kind shops. This town offers plenty of activities to help keep you and your friends entertained for hours on end. While there are plenty of shops and restaurants in this town, sometimes, it is hard to find a parking spot at these businesses.
If you are caught parking in an unauthorised zone, you could end up with a parking ticket. However, just because you were issued a parking ticket doesn't necessarily mean that you deserve it. If you would like to DoNotPay has a fast and easy solution.
Why Would I Receive a Parking Ticket in Edinburgh?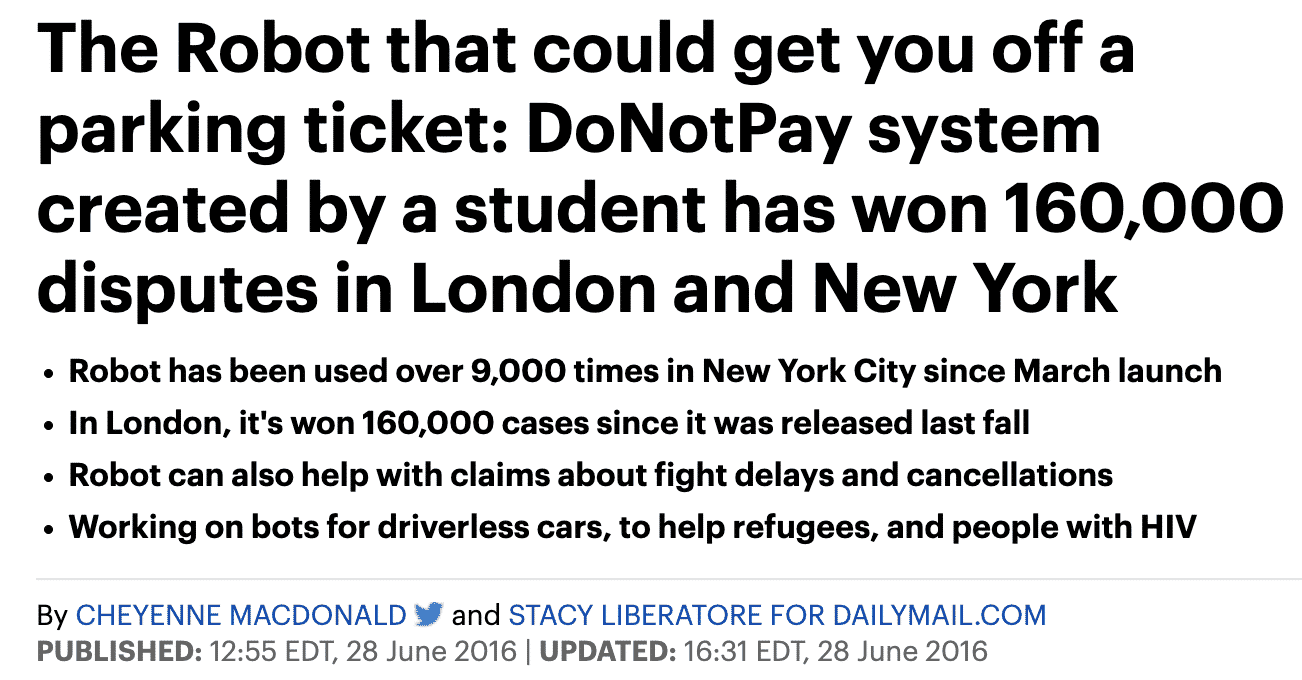 has strict rules when it comes to both driving and parking. If you come out of a shop or restaurant to find that there has been a parking ticket placed on your windshield, you should be able to look at the ticket and see why you have received it. In most cases, there will be a contravention code listed on the ticket that corresponds with a specific law that had been broken.
Some of the reasons why you may have been ticketed could include:
Your purchased time had expired on the parking metre
The vehicle had been parked in the same spot for an extended period of time (more than 24 hours)
The car was parked in a disabled parking spot without having its blue badge visible
Parked in a loading and unloading zone
Parked in a reserved parking space without having the proper authorization to do so
The vehicle parked in front of a bus stop
The vehicle was parked in a taxi rank
Is a Parking Ticket a Serious Offence?
Unlike other driving violations, a parking ticket does not affect your driving record. However, this does not mean that the ticket should not be taken seriously.
There are three types of that you can get in Edinburgh:
Fixed Penalty Notices are issued by traffic wardens or police officers
Parking Charge Notices are issued by private firms'
Penalty Charge Notices are issued by local parking attendants
Many people think that a parking ticket is only valid if it was issued by a police officer. This is incorrect. If you were issued a parking ticket by a third-party parking enforcement agency, you are still responsible for paying it.
How to Appeal a Parking Ticket in Edinburgh
Recently, the city of Edinburgh has changed the way it handles parking ticket appeals. You are no longer able to appeal the ticket through email or over the phone.
To appeal the ticket by yourself, you will need to craft a letter of appeal that:
Details why you feel you do not deserve the ticket
Includes your name
Includes your Vehicle Registration Information
Includes the parking ticket information
Once you have finished writing your appeal, you can mail it to the Edinburgh Council Parking Services or you can go online. Here is a look at the various ways to contact the parking services in Edinburgh.
| | |
| --- | --- |
| Mailing Address | Parking Services, The City of Edinburgh Council, Lowton Way, PO Box 208 Hellaby, Sheffield, S98 1LS |
| Online | Parking Ticket Viewer |
What Happens if I Lose My Parking Ticket?
If you lose your parking ticket, you are still responsible for paying for it. You can fill out the lost ticket form online. After filling out the form, you will receive your parking information in about two days.
How DoNotPay Can Help You Easily Appeal Your Parking Ticket in Edinburgh
It can be difficult and time-consuming to try to appeal a parking ticket by yourself. You will be required to craft your own appeal letter and if you forget to add any of the required information, your appeal could get rejected. Luckily, DoNotPay has the perfect solution.
The Dailymail has reported of DoNotPay's success in overturning 160,000 parking tickets in London and New York alone. Yours could be the next if you follow these simple steps below:
Log-in to DoNotPay and go to the Ticket Disputes category. Select the Parking Ticket product.

Upload a photo of your citation.

Provide us with some details on why you believe the citation issued is a mistake.

That's it! You'll receive an appeal letter that contains the best argument to win your case.
It's that easy! Just take note that we cannot mail the letter for UK users. You can send the carefully crafted appeal letter to serve as your argument when you challenge your ticket.
DoNotPay Can Help You Fight Parking Tickets From Various Parts of the World
Not only can we help you appeal your parking ticket and check its validity, but we can also solve a wide range of parking ticket-related issues in other parts of the UK:
We also appeal traffic ticket in US cities such as:
DoNotPay Offers Hundreds of Legal Solutions
DoNotPay offers more services than just parking ticket appeal services. Here are some examples:
Check out our full list of products and services to see how we can better help you today.