File a Successful Ealing Parking Ticket Appeal Easily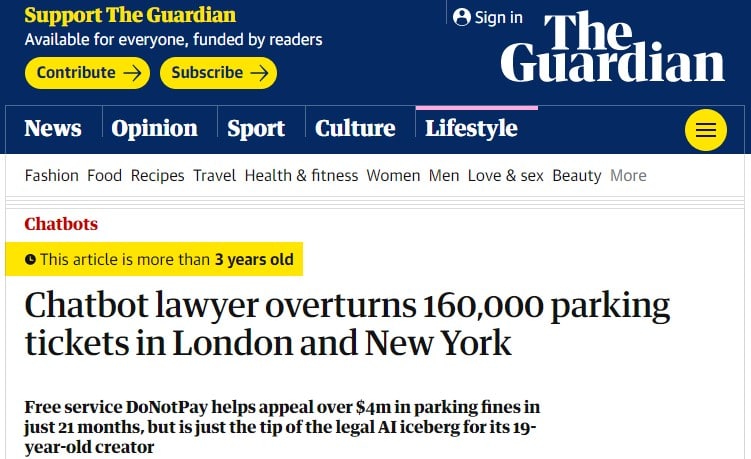 Getting a parking ticket can be a real pain. They seem to appear out of nowhere, and before you know it, you're forking out for a penalty. You might be just a few minutes late, or the ticket is completely unjustified, making it hard not to feel angry and annoyed.
However, in Ealing, London, you stand a chance of appealing a wrongfully awarded parking ticket. Most people get discouraged in challenging the ticket, thinking that the process is not as simple as it seems.
Fortunately, there's an easy way to appeal your parking ticket in Ealing without spending hours on the phone or filling out complicated forms. This article will cover how you can dispute with just a few clicks on your phone.
Receiving a Parking Ticket Fine in Ealing

In Ealing, London getting a parking ticket can be an everyday occurrence. The council quickly issues fines for minor infractions like parking in the wrong place, being a few minutes over the time limit, or not displaying a valid permit.
The job is assigned to:
Parking attendants- Employed by the Ealing council, the attendants are responsible for issuing Penalty Charge Notices (PCN) to vehicles. These carry a monetary fine of £70-100 that can increase if it is unpaid within the allotted time frame.
Traffic wardens- Like parking attendants, traffic wardens are employed by the Ealing council but have different duties. They mainly focus on enforcing moving traffic offences like illegal turns or U-turns, double parking, and driving in bus lanes. Unlike parking attendants, traffic wardens can give you a Fixed Penalty Notice (FPN). These fines are less expensive than PCNs but carry a much higher risk of increasing or converting to a court summons.
Whether you have been issued a PCN or an FPN, you have up to 28 days to pay or dispute the parking ticket fine. This fee is normally reduced to half the amount if you pay the fine before 14 days have passed.
How Do I Challenge a Parking Fine in Ealing
The procedures for will depend on how you were served the fine. With that said, here are the two methods by which you can appeal the parking ticket fine:
Informal appeal
An informal appeal applies when you are issued a parking fine on the street. It involves writing an appeal letter to the address present on the ticket. You can also include evidence that supports your case, such as photos, receipts, or statements from witnesses. If the council declines your informal appeal, you can proceed to make a formal appeal.
Formal appeal
The formal appeal method applies when you receive a parking ticket fine through the post. Detailed step-by-step instruction on how you can make a formal appeal is available on the Parking Charge Notice.
Ways to Contact Ealing Council
Here are the ways to contact Ealing Council.
| | |
| --- | --- |
| Telephone | 020 8825 6565 |
| Mailing Address | Ealing Council, Parking Services, PO Box 46264, Ealing W5 2UN |
What Happens If You Don't Pay Parking Tickets in the UK
A charge certificate is given after 28 days if you ignore paying the parking ticket fine. This certificate doubles the fine, and as a result, the amount to be paid will rise to $120 or $195. You will then get an additional 14 days to clear the fine, failure to which you will face further action.
The further action involves the council taking the matter to court. You will be issued with an order of recovery by the judge, and the local authority will be given the green light to forward the fee recovery process to the bailiffs.
The bailiffs will then chase you for the unpaid debt, and in most cases, they will include their additional fee causing the total amount you are expected to pay to increase.
Contest Tickets in Ealing in Less than 120 Seconds
As noted earlier, appealing by yourself can be very frustrating if things don't go your way. There is a high chance that you may pay an unfair fine just because you did not present your case well.
Wired has expressed its confidence in DoNotPay being able to dispute fines successfully. With only a few clicks of a button, we will help you contest the parking ticket fine quickly and efficiently.
Here's how to get started:
Log in to DoNotPay and go to the Ticket Disputes category. Select the Parking Ticket product.

Upload a photo of your citation.

Provide us with some details on why you believe the citation issued is a mistake.

That's it! You'll receive an appeal letter that contains the best argument to win your case.
It's that simple. Note that for UK users, we cannot mail the letter. When you challenge your ticket, you can use the carefully crafted appeal letter to serve as your argument.
Where Else Does DoNotPay Work?
DoNotPay can also assist you in paying a PCN and appealing parking tickets in different places in the United Kingdom such as:
We can fight parking tickets in United States of America as well:
DoNotPay Can Do More Than Appeal Parking Tickets
Besides assisting you in contesting parking ticket fines in Ealing, DoNotPay can also help you with other stressful tasks like dealing with:
Why the wait? Sign up for DoNotPay now and let us help you accomplish more with just a few clicks on your phone.