How to Get Compensated For Poor Wi-Fi On Delta Flights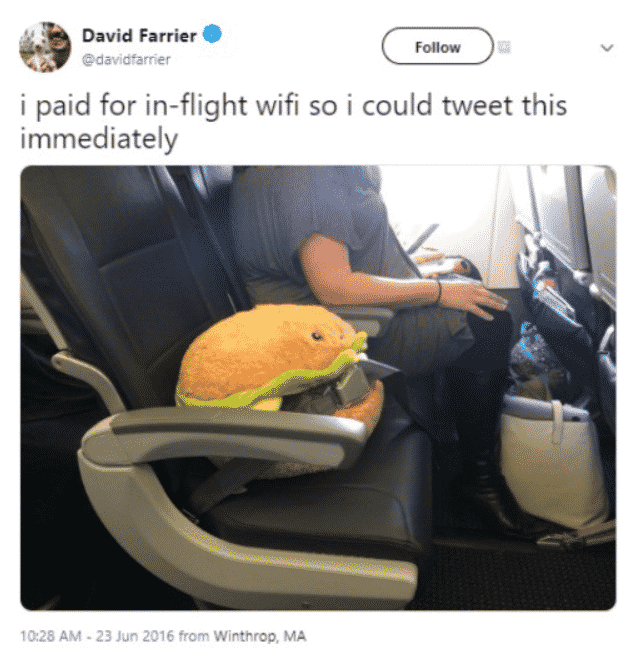 Delta Air Lines is renowned for being the innovator in the airline industry, always searching for new ways to improve the customer's experience. It offers state-of-the-art technology and inflight entertainment to help the passenger's journey fly by. Delta is one of the leading providers of onboard Wi-Fi worldwide. It operates over 1,200 Wi-Fi-equipped airplanes, and internet service is available on almost all Delta flights, provided that they have two or more cabins. Delta's internet connection is powered exclusively by Gogo inflight Wi-Fi, which is one of the largest aircraft internet providers in the world.
Such a background surely seems to guarantee an impeccable inflight Wi-Fi experience. What happens if, against all the odds, you end up on a Delta flight with a faulty network connection? DoNotPay has made sure to provide you with all the relevant information about Delta's Wi-Fi and other inflight entertainment options. We break down all the details you need to know before you board your next Delta flight. Check out our tips on how to get the best inflight Wi-Fi service on Delta aircraft and what you can do if you are not satisfied with it.
How can I connect to Wi-Fi on a Delta flight?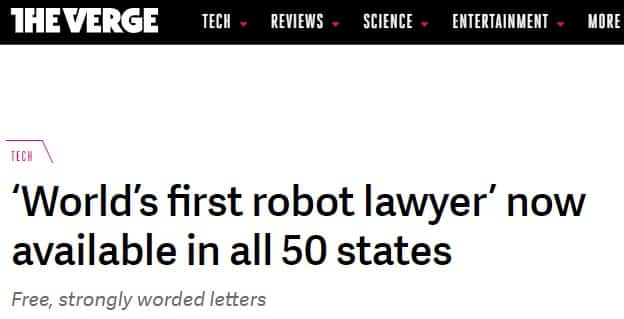 Once you board your Delta flight, you need to complete several easy steps in order to connect your device with Delta Wi-Fi.
Enable your phone's

Airplane Mode

, and turn on your Wi-Fi

Find

"DeltaWiFi"

on the list of available networks and select it

The

Wi-Fi portal should load automatically

. If it doesn't, input

wifi.delta.com

in your browser's address bar

Choose what you want to do on the Delta portal
What are the common issues with Delta Wi-Fi?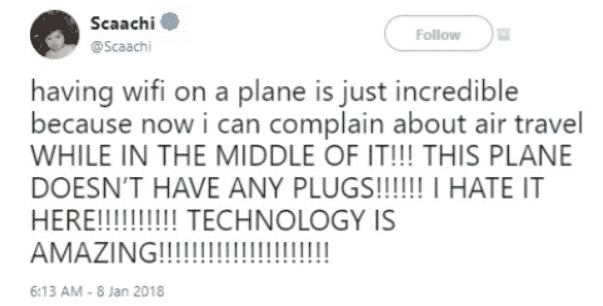 When Delta airlines Wi-Fi is used more heavily than usual, and there are a lot of passengers online, the messaging service is known to take forever. The internet can become unstable, or the connection can be lost due to aircraft and network traffic volume, signal strength, service outages, or technical limitations. According to many users, the Gogo system is rarely strong enough to stream, and it's not worth the money. It only serves for email on long flights.
Can I get compensated for poor Wi-Fi on a Delta flight?
Although there are no laws obligating airline companies to refund passengers dissatisfied with the inflight Wi-Fi service, you are entitled to lodge a complaint and ask for a refund. The chances of you succeeding are rather slim, but you may luck out and come across a forthcoming customer service rep willing to hear your request. In most cases, claiming compensation for weak or non-existent inflight connectivity is a rather tiring and a notoriously slow process.
Get a refund on poor inflight Wi-Fi experience with DoNotPay
DoNotPay is at your service for claiming compensation from Delta Airlines for their poor Wi-Fi signal. The sole reason we exist is to fight such seemingly impossible issues on behalf of wronged individuals such as yourself. If you would like us to take care of the matter for you, make sure to:
Access our web app

in

any browser

Click on

"Inflight Wi-Fi Protection"
Tell our chatbot what the problem is

—the more information you give, the better

Tell us

which airline had poor Wi-Fi

Input the

Wi-Fi purchase or order number

(it's on the email receipt)

Select Gogo

as the inflight Wi-Fi provider

Confirm your email

, et voila! You're done!
We will notify you of what the status of your problem is within 48 hours.
How fast is Delta Wi-Fi?
Delta's Wi-Fi is delivered by Gogo, which uses a 2Ku satellite system on most planes. The official download speed for individual users is 500–600 kilobits per second, while the upload connection speed is 300 kilobits per second. Total bandwidth for all users is 3 megabytes per second. There are still some aircraft that haven't been equipped with the 2Ku system and still use the old ATG (Air-To-Ground) system with slower connectivity.
How much does Delta's internet cost?
Delta has several Wi-Fi passes you can choose from. They offer pre-flight passes that can accommodate the needs of all travelers. All prices listed below exclude taxes and fees.
Type of Pass
Information on the Pass
Price of Pass

North America Day Pass

Special pre-flight price

Valid on one or more flights

24h of continuous, unlimited Wi-Fi access

Available on all North American Delta Flights

$16.00

Global Day Pass

Valid on one or more flights

24h of continuous, unlimited Wi-Fi access

Available on Delta flights all around the world

$28.00

North America Monthly Pass

Unlimited inflight Wi-Fi

Available on North American Delta flights

Valid for one month

$49.95

North America Annual Pass

Valid for one year

Unlimited inflight Wi-Fi

Available on North American Delta flights

For people on the go all year round

$599.99
What are the compatible devices for Delta's Gogo inflight Wi-Fi?
Delta inflight internet works on any Wi-Fi enabled device that has either Windows, Android, or Apple operating systems. You can use the internet on one of the supported browsers:
Google Chrome

Firefox

Safari

Windows Explorer (version 8 or later)
Delta inflight Wi-Fi works like any other ground wireless mobile broadband service.
Other Delta inflight entertainment
If you must stay connected with your coworkers, friends, and family throughout your flight, then you can use Delta's free mobile messaging service. It is available on all Delta Wi-Fi enabled flights. You can use it on all smartphones for unlimited texting on Whatsapp, iMessage, and Facebook Messenger apps. The service is entirely free of charge, and you won't be billed for messaging and data usage either.
All you need to do is download the free apps on your phone, and make sure the person you are texting with also has them installed. The offer includes words and emojis but sending photos, videos, and SMS messages is not enabled. Here's how you can connect to the service:
Turn on

"Airplane Mode"

and enable Wi-Fi

Choose

"DeltaWiFi"

among the available networks

Type

wifi.delta.com

in your address bar if you don't

connect to the portal

automatically

Once you are on the portal, hit

"Free Messaging"

and follow the instructions
You can also access Delta inflight streaming entertainment service onboard in a few simple steps:
Connect to Delta Wi-Fi

as detailed above

Open a supported internet browser

Go to

Delta's official site

and tap on the

"Delta Studio"

banner

Choose a video

you'd like to watch

Download the

Gogo Entertainment app

from Google Play Store or Apple App Store
The Delta streaming service is available on your iPhone devices, tablet, or laptop, and it supports the following browsers:
Safari on iOS 6.0 and higher

Android OS 3.2 and above (excluding 4.2.2)

Internet Explorer 8 and higher

Firefox 19 and later

Microsoft Edge for Windows 10

Chrome 35 and above
Does my Delta Wi-Fi support Netflix?
Netflix is one of the streaming services that are supported by Delta Studio.
What else can my DoNotPay app do for me?
DoNotPay can offer you so much more! You can let us take care of any service you are dissatisfied with or frustrated about. We can fight many issues for you, such as:
Fight speeding tickets

Dispute traffic tickets