Start a Cubase Free Trial Without Giving Your Credit Card Info

Cubase is a digital audio workstation (DAW) for music and MIDI recording, editing, and arranging. It was developed by Steinberg, with its first release in 1989. is written in C & C++ programming languages and runs on Windows & Mac Operating Systems. With its comprehensive set of features, unrivaled sound, and straightforward tools, this music production software is sure to realize your music production goals.
Does Cubase Offer a Free Trial?
Yes. Cubase has a on all its products. The product trial version has no restrictions, therefore, offering a full range of functionality as the paid versions. You can download the product trial version from their product page.
Note: To download the Cubase Pro trial version, you'll require a USB-eLicenser, which you can purchase from your local dealer or the Steinberg online shop.
How Can I Get a Cubase Free Trial?
You can get a Cubase free trial if:
You're a new user.
You want to upgrade your current version, eg. Cubase Pro 10.5 to Cubase Pro 11
Before committing to the full Cubase version, a trial version is advisable. Follow the following steps to
Visit the Cubase trial page on their website and choose a product to try.
Sign in if you already have an account /Create an account if you are new by entering your email and password.
Read through Cubase terms and conditions and privacy policy, confirm by clicking on the continue button.
Copy the verification code sent to your email, paste it on the webpage and click continue.
You'll receive an email from Cubase containing the download link, activation code, and download instructions.
First, download the Steinberg Download Assistant (SDA) to start the free trial and evaluate the Cubase product features.
Inside the Steinberg Download Assistant, you'll find the product you want to install. Download and install the product.
Launch the Cubase product and activate it using the activation code sent to your email when the installation is complete. You'll also need to enter the activation code in the eLicence Control Center, which is auto-installed.
With that, you can now start using your Cubase product trial version.
If you own a Steinberg/Yamaha product with a free version of Cubase AI/LE, you can go about the following steps to install:
Download the Steinberg Download Assistant(SDA)
Create an account (MySteinberg Account)
Download and install your free copy of Cubase AI/LE using the download access code included with the hardware.
Proceed with steps (8) and (9) above to start using your free Cubase AI/LE
Cubase sends you a step-by-step video via email to familiarize you with the software. This trial version expires in thirty days, after which you'll need to purchase it. If you were testing out an upgrade of your current purchased version after the trial version expires, you'd need to reinstall your previous version.
Does the Cubase Free Trial Automatically Renew Into a Paid Subscription?
No, it doesn't. You're not required to input any payment details while signing up, e.g., credit card information. Therefore, the merchandiser has no way of charging you to renew your subscription. However, the trial version will be disabled at the expiry of the trial period. To continue using the Cubase product, you'll need to purchase the paid version or upgrade from the Steinberg online shop.
Note: For Cubase Pro, the USB-eLicenser is purchased separately. You don't need to buy another one after the trial version expires.
How Much Does Cubase Cost After the Trial?
The latest Cubase software comes in the following full versions:
Cubase Pro 11
Cubase Artist 11
Cubase Elements 11
Cubase AI 11
Cubase LE 11
To purchase the full version, you'll be required to part with:
| | | |
| --- | --- | --- |
| | Full Version Software | Additional for USB-eLicencer |
| Cubase Pro 11 | $630.56 | $25.93 |
| Cubase Artist | $348.56 | $25.93 |
| Cubase Elements | $112.79 | N/A |
Cubase AI and LE are powerful DAWs bundled in a supported range of music equipment. There'll likely be instructions on downloading and installing Cubase with the purchased kit.
Avoid Automatic Renewal With DoNotPay Virtual Credit Card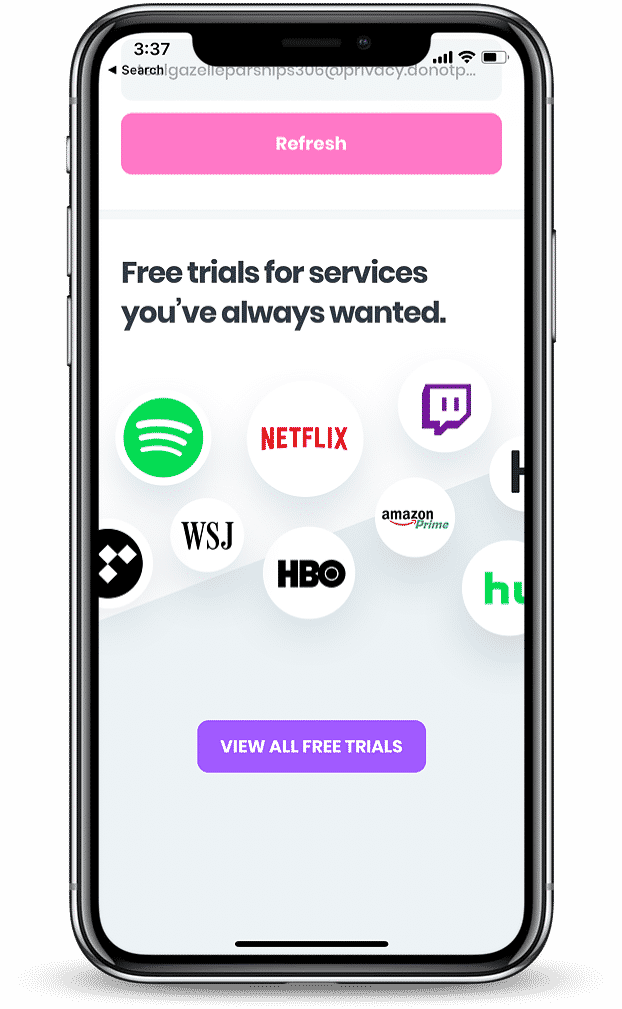 Cubase doesn't auto-renew your subscription after the trial period expires. But, free trial offers like MasterClass, Pandora, Lightroom, etc., will put a charge on your credit card immediately after the trial period ends. DoNotPay can help you save your money and avoid using it on services you no longer require.
DoNotPay has introduced virtual credit cards (VCCs), a number sequence that serves as a payment method on online platforms. A VCC is usually for one-time use and is generated for that particular purchase or online merchant. To a retailer, it will appear as an actual card number with all the details required, but no data will be stored, and no further charges can be possible on it.
Free trials are not free when they demand your credit card information. To ensure you don't get stuck with services you don't like and irrevocable subscription deductions, sign up for a free trial card with DoNotPay. With a free VCC, you can take advantage of free trials risk-free since your banking/credit card information is protected, ensuring no merchant steals from you when the free trial expires.
What Are the Most Popular Alternatives to Cubase?
Cubase allows all experts to upgrade their production to a professional level. Below is a list of alternatives you could explore.
Name
Pricing
Free Trial
FL Studio
FL Studio Fruity Edition:

$99

FL Studio Producer Edition:

$199

FL Studio Signature Bundle:

$299

FL Studio All Plugins Edition:

$499

Yes. Unlimited period but limited access to features
Audacity
Free and Open Source
Software is free and open-source
MAGIX Music Maker
Plus Version:

$59.99

Premium:

$79.99

Premium Upgrade:

$69.99

No free trial, but a limited free version is available
PreSonus Studio One
Studio One Prime:

Free Version

Studio One Artist:

$99.95

Studio One Professional:

$399.95

PreSonus Sphere:

$14.95/month; $164.95/yr

30-day free trial
Pro Tools
Pro Tools:

Starting at $29.99 ($9.99 for students & teachers)

Pro Tools Ultimate:

Starting at $79.99 ($29.99 for students and teachers)

30-day free trial
What Else Can DoNotPay Do?

DoNotPay is out here to ensure you don't spend money you don't need to. Whether you require help initiating a chargeback for a transaction, suing a company for any reason, or you're having trouble canceling a subscription/service, DoNotPay has what you need. We can also help with:
Join us today to learn more.