Top Hacks That'll Help Appeal Your City of London PCN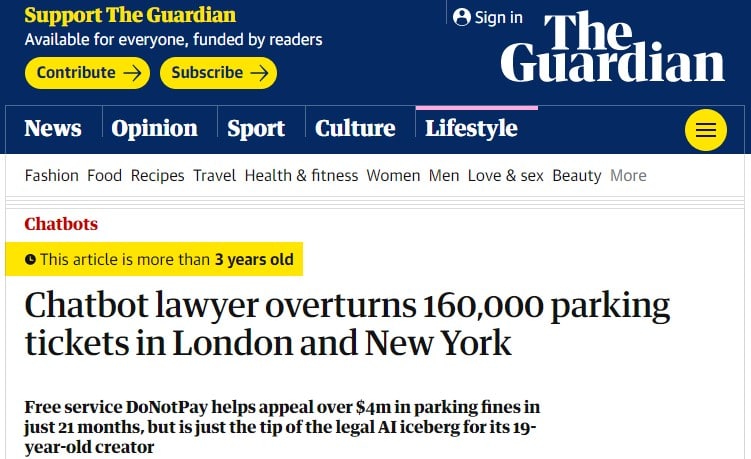 The City of London is notorious for issuing PCNs. That said, the penalty charge notices issued by the city are not always valid. Fortunately, it is possible to fight a . Note, that fighting the city on your own isn't a walk in the park.
Fortuitously, you don't have to fight the city on your own; you can turn to DoNotPay to fight your penalty charge notice for you. That's what we're discussing in this clear, concise guide.
How to Pay a City of London PCN

To pay your , you will need to gather the following information:
Your vehicle registration number
Your Penalty Charge Notice number
The date on the ticket
Your address
Note, pay attention while you're entering your PCN number online. You can only pay your PCN on the City of London's website if the number on your ticket starts with a "CL" prefix. If the prefix on your ticket begins with "WE" or "GF," your ticket does not fall under the purview of the City of London. Once you have entered your vehicle registration and PCN numbers, you will be able to pay your ticket online with a valid debit or credit card.
May I Pay My Fine in Person?
Whether you can pay your fine in person depends on what public health measures are in place. As an example, you will not be able to pay your parking ticket in person if there is a viral infection spreading through the city like wildfire.
| | |
| --- | --- |
| Can You Request a Refund Via | Yes/No |
| DoNotPay | Yes |
| Email | No |
| Phone | No |
| No | No |
| Website | Yes |
| In-Person | Yes |
How to Fight a City of London PCN
To contest a City of London PCN, you must visit the city's website and enter your vehicle registration number and PCN number. Then, you must make an informal appeal to the city council with a written statement. If you make your informal appeal online, you only have 14 days from the issuance of the parking ticket. If you send it by post, the city has 21 days from the issuance of the parking ticket to get your informal appeal.
The more evidence you include in your informal appeal, the more likely it is that you will appeal it successfully. If your vehicle broke down, you can include a repair note. If there was a passenger with you, you can submit a letter from your passenger; just make sure that you title it 'Witness Statement.'
Other valid forms of evidence include
A pay and display ticket that made your parking legal
Photographs of how hard it was to see the sign
Photographs of where you park to show that there were no road markings restricting parking
Make a Formal Appeal
You have 28 days from receiving the 'notice to owner' letter and form to make formal representations. There is no cost to you to appeal your parking ticket by writing a formal appeal. You just have to make sure that you follow all of the instructions in the notice to the letter.
Appeal to a Tribunal
If you receive a Notice of Rejection, you can ask the city council to grant you an independent tribunal. What's great about this is that you don't have to go to the tribunal; it is perfectly acceptable to mail in a letter rebutting your appeal's rejection. That said, you don't have to let things go this far. You can use DoNotPay to write a successful appeal in minutes.
Use DoNotPay to Dispute a City of London PCN in Under Two Minutes
Are you ready to challenge your ? Are you frustrated by how complicated the appeal process is? If so, you'll be chuffed to know that the process can be easy with the help of DoNotPay.
Standard Co raved about how DoNotPay has saved users at least £2.9 million in overturned parking tickets. Have your PCN waived with just four easy steps:
Log-in to DoNotPay and go to the Ticket Disputes category. Select the Parking Ticket product.

Upload a photo of your citation.

Provide us with some details on why you believe the citation issued is a mistake.

That's it! You'll receive an appeal letter that contains the best argument to win your case.
Turn to DoNotPay Regardless of Where You Are in the World
It doesn't matter where you are. If you have a parking ticket that you feel you shouldn't have to pay for, we're here to help. DoNotPay can help you fight a parking ticket anywhere in the world successfully, including such popular destinations across the pond.
Such as:
With that being said, you can also count on us if you are worried about:
Your friendly legal chatbot DoNotPay is waiting to hear from you. Sign up today and allow us to take care of your toughest legal issues.