How Can I File a Formal Complaint Against Checkatrade

We all know how frustrating it is to encounter a problem with a product or service we've paid for. And when that problem is with a company's customer service, it can feel like an uphill battle to get the issue resolved. For many homeowners, Checkatrade is the first port of call when they need to find a tradesman for a job.
Whether it is plasterers, plumbers, gardeners, electricians, and other skilled personnel, Checkatrade helps you connect with reputable local businesses.
Checkatrade is an online platform of experienced and competent tradespeople where any Brit may locate the correct specialist for a certain service around the house, such as plumbing or central heating. It was founded in 1998 and was purchased by HomeServe in 2019.
In this article, we will cover how you can deal with customer service-related issues when contacting Checkatrade customer service to make a complaint. We will also talk about how DoNotPay can be helpful when . 
How to Make a Complaint to Checkatrade 
According to the Consumer Rights Act, every tradesperson who takes on work you hired them to do must do so with reasonable care and competence. This must be accomplished in a fair amount of time and by any agreed-upon dates. They must also charge a fair or agreed-upon fee for their services.
Suppose anything hasn't gone exactly as planned and you're unhappy with any aspect of the service provided by a Checkatrade tradesperson. In that case, the following guidelines will help you handle the matter with the trade person or make a
Approach the matter calmly- When things go wrong, especially when you've spent your hard-earned money, it's irritating. It's better to remain calm and collected in these instances. Screaming and yelling will just make things worse and will get you nowhere.
Be willing to listen- It's possible that the source of your concern was a misunderstanding or another issue that may be explained. It's important to allow the tradesperson to share their side of the story so that you can both understand what went wrong.
Allow them to make amends for their errors- It's important to give the tradesperson a second chance to fix where they went wrong.
File a formal complaint- If you're still unhappy with the job that's been done, or if the tradesperson you hired isn't ready to rectify the mistake or respond to your complaints, then you should escalate the matter and make it official. This involves writing a complaint to the tradesperson in question. In your letter of complaint, you must include specific information about the work for which they were hired and which aspects of the task you are dissatisfied with.
Escalate the issues- If neither of you can come to an agreement on a solution, or if they don't respond to you correctly, you might consider taking things further. Each case is different; therefore, you should seek advice to figure out what the best course of action is.
You can also choose to report to the local trading standards office if you have reason to believe the action of the tradesperson is contrary to the law.
Ways to Contact Checkatrade Customer Support
Website
Contact Us
Phone Number
03330 146 190
Address
Building 2000,

Lakeside North Harbour,

Western Road,

Portsmouth,

PO6 3EN

Email
contact@checkatrade.com
Twitter
@Checkatrade
Facebook
Checkatrade
Instagram
Checkatrade
LinkedIn
Checkatrade
If it is a Checkatrade member who actually performed a poor job, then you can call their customer service team and explain the issue you have with them in finer detail. You may take long being placed on hold before being able to talk with a customer service representative though.
Get Any Customer Service Issue Resolved With DoNotPay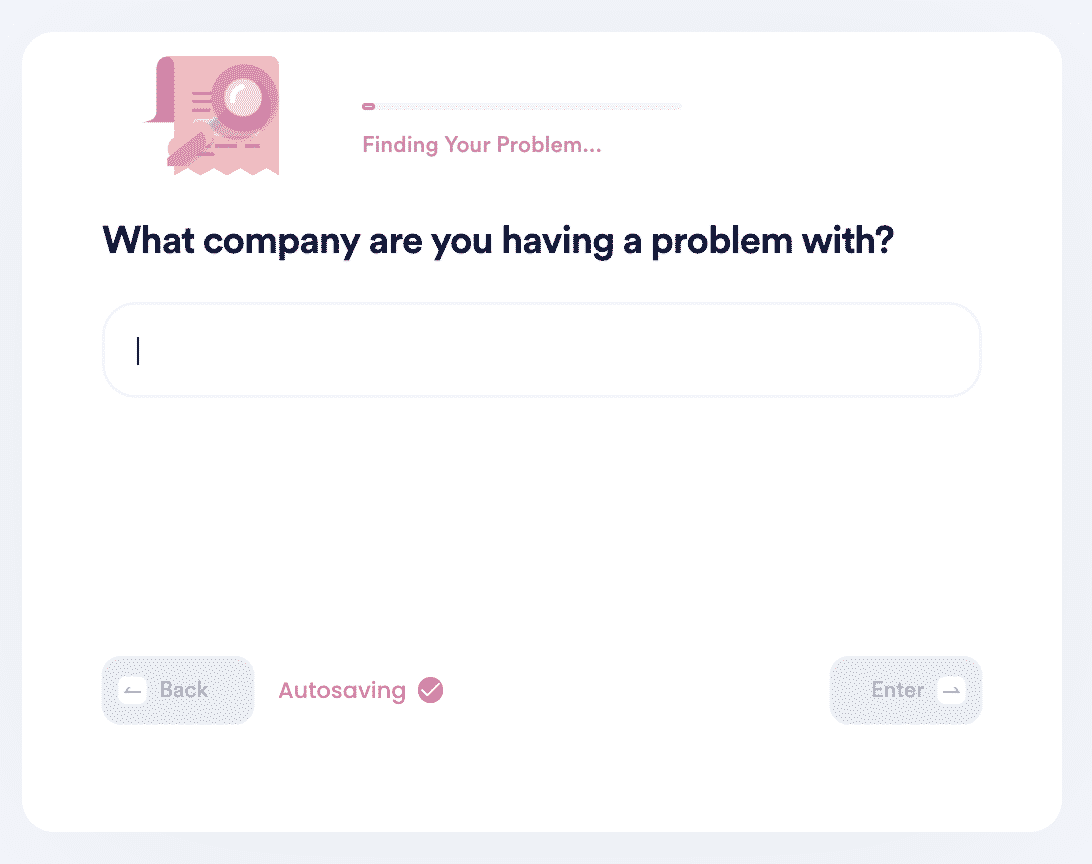 We have already seen how complex and wearisome it is when trying to . If you complain about a tradesperson you found at the company, it may take quite a while for your grievances to be addressed — that's if they are going to be looked into.
On the other hand, dealing with Checkatrade customer service is as straightforward as it seems. Yes, it only involves calling their hotlines but you may be put on hold for some time until a customer service agent finally picks up.
What is worse is that you may be forced to wait for that long at the expense of your time and energy only to be disappointed with their response.
The good news is that DoNotPay wants to save you from all this drama. We have engineered a new product known as the Customer Service Issues product to help you in such a case.
Here's how to get started
Choose the Customer Service Issues product.
Select the option that best describes your situation.
Key in 'Checkatrade' in the dialogue box that requires you to type the company name you are having issues with.
Give us any information that would help us resolve your problem.
DoNotPay Works with Other Companies 

DoNotPay not only works with Checkatrade only. There are many other companies that DoNotPay can help you make a complaint about when experiencing issues with their product(s) or service(s). Here are a few examples of such companies
What Else Can DoNotPay Do? 

DoNotPay can also assist you with various mundane tasks. Here are a few examples
Why are you hesitant? Sign up for DoNotPay and let us assist you to make a complaint to a Checkatrade member or a Checkatrade tradesperson the easy way.