File a Camden Penalty Charge Notice Appeal Easily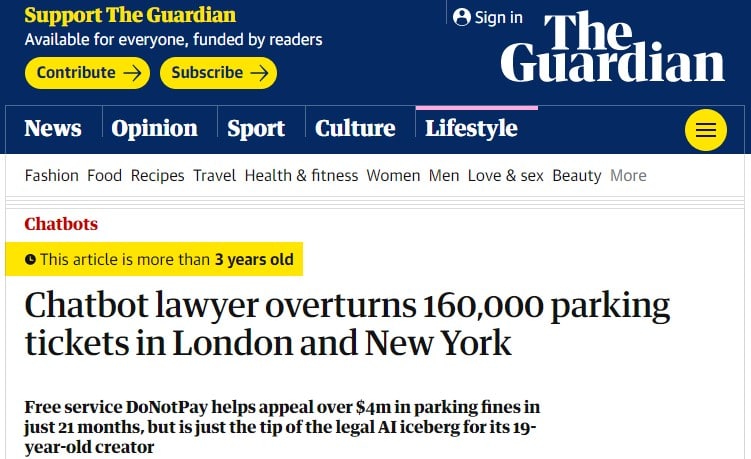 Camden easily ranks as one of the busiest areas of London that attracts millions of locals and tourists. But with so much traffic, you will undoubtedly find automobile traffic. Therefore, it's no surprise to see many vehicle owners scrambling for traffic or parking in prohibited spots. You will always find car owners queuing for the process, hoping to get rid of their PCN payments after being fined for parking violations.
The Camden PCN policy allows you up to 28 days to clear your fine in full or 14 days to pay a reduced rate. But what happens when you don't pay your PCN on time or want to appeal your PCN fine?
DoNotPay provides you with a comprehensive way of making your Camden penalty charge notice appeal easily, quickly, and successfully. Read on.
What Is a Camden Penalty Charge Notice?
The Camden penalty charge notice is a fine served by the Camden Council to motorists deemed guilty of parking in restricted spots or contravening traffic rules within the Camden Council jurisdiction. Many towns in the UK, including Islington and Birmingham, offer penalty charge notices.
Often, Camden Council uses enforcement officers to issue these parking tickets. You will find the PCN in a yellow sachet pinned on your vehicle, usually using the windshield. But they can also be sent out to parking and traffic violators through the post.
How to Make a Camden Penalty Charge Notice Appeal Yourself
While most times, PCNs are handed justly and fairly, there will be times when you feel the PCN issued was unfair. In that case, it is your right to challenge the penalty charge notice and not pay the fine. This section provides you with a guide on how to challenge your Camden PCN yourself:
Fill out an online form on the Camden Council PCN website.
Ensure you gather all the relevant details and documents before starting the process.
Wait for the council to respond to your appeal by email.
Camden Council can sometimes have a large backlog of PCN challenges. So, it can sometimes take time before hearing back from them. Fortunately, this can give you sufficient time to find the money needed to pay the PCN if necessary.
Here's how you can reach the council for an appeal:
Camden Council Contact Details
Website
Camden Council
Address
Camden Council Reception

5 Pancras Square

London

N1C 4AG

Office Hours
Monday to Friday
10:00 AM to 4:00 PM
Phone number
0207 974 4444
Reasons to Dispute the Camden PCN
You don't always have to pay every PCN issued to you by the Camden Council. You have the right to Dispute illegal parking tickets imposed on you by the Camden Council if you have the evidence to prove your case.
Below are some of the best reasons to file for a :
The PCN Is Invalid
The contravention you are being accused of isn't correct. Ask the officer who issued the PCN to provide evidence.
You Experienced a Medical Emergency
You had a medical emergency and had no time to secure a designated parking spot. You'll need to provide evidence of the medical emergency.
The Ticket Machine Was Broken
There was no other way to pay for your parking because the parking metre was broken. The PCN won't be cancelled if there was another metre you could have used to pay.
There are many more reasons to invalidate your Camden PCN. But you must have sufficient data to back your case. DoNotPay provides a quicker, easier, and more successful way of making your PCN Camden appeal.
How Much Is a Camden PCN?
A Camden PCN fine is typically £80 for motorists or £130 for a parking infringement. However, the actual amount may vary, depending on the seriousness of your parking or traffic violation and sometimes the location.
Fortunately, Camden Council provides you with an option to make your PCN fine cheaper. You can get your PCN fine reduced by 50% if you pay it within 14 days of the issue. Therefore, just by paying quickly, you will save £40 or £65.
Make a Camden Penalty Charge Notice Appeal With the Help of DoNotPay
Making a Camden PCN appeal yourself can be long and strenuous, especially if this is your first time getting a ticket. You don't know when the PCN will be issued after committing the offence, where or how to make your appeal, or how long to wait for a response from Camden Council. Fortunately, you won't have to go through the process alone.
DoNotPay provides you with a quicker, easier, and guaranteed method of getting your . DoNotPay can even help you appeal TfL PCNs! You never have to worry about those illegal parking fees or traffic violations again. The DoNotPay app has handled more than 200,000 tickets successfully, and yours can be next.
Follow these steps to make your Camden PCN appeal with the help of DoNotPay:
Log-in to DoNotPay and go to the Ticket Disputes category. Select the Parking Ticket product.

Upload a photo of your citation.

Provide us with some details on why you believe the citation issued is a mistake.

That's it! You'll receive an appeal letter that contains the best argument to win your case.
The process is quick and simple. We only require a bit of information from you, and we will handle the rest.
DoNotPay can also dispute parking tickets in the US, including:
What Else Can DoNotPay Do?

Besides helping you with your , you can trust the DoNotPay app to solve many other daily life problems, such as:
You never have to worry about an illegal parking ticket or traffic violation again in Camden. Learn more about the services DoNotPay provides and how we can help you.