Challenge a Cambridgeshire Parking Ticket in Two Minutes

Have you been issued a ? If so, you'd better act swiftly. Cambridgeshire County Council only allows ticket recipients four weeks to pay or challenge their ticket.
Contesting a parking ticket issued by Cambridgeshire is a bother, but it doesn't have to be. Whether you are in London, Birmingham, Islington, or any other area in the UK, DoNotPay can assist in disputing your parking ticket.
How to Pay a Parking Fine in Cambridgeshire County
The council must issue a PCN within 14 days of the offence. From the day of notice, you have 28 days to pay the or 14 days to appeal against it. No response could lead to serious consequences that escalate to the issuance of a warrant. To pay your parking ticket online, you will need to:
Enter your Penalty Charge Notice number
Enter your vehicle registration number
Enter your payment information, including your credit card number and billing address
Submit your payment
Cambridgeshire Details and Contact Information
What Happens if You Don't Pay a Cambridgeshire Parking Ticket
The consequence of not paying your is that you will be charged more for your parking infraction. If you don't pay within 14 days of receiving the ticket, you lose the opportunity to get a 50% discount on the ticket as a reward for prompt payment. If 28 days pass without you paying your parking ticket, you will be issued a notice.
If 52 days pass from the issuance of the ticket, you will be issued a Charge Certificate and have to pay 150% of the face value of the ticket. If you allow 66 days to pass from the issuance of the ticket without taking action, Cambridgeshire County will register your parking ticket debt with the Cambridgeshire County court and tack on another £8 fee.
Finally, if you go 87 days without paying your parking ticket, you will have a warrant issued to EAs and have to pay EA fees in addition to the £8 fee and 150% of the original parking ticket price.
What Happens if I Consistently Fail to Pay Parking Tickets?
If you consistently fail to pay parking tickets, the consequences are even more dire than an extra fine or two. If a vehicle has three unpaid parking tickets on it, the vehicle may be impounded. If your vehicle is impounded due to persistent evasion of parking fines, you have to pay all requisite fines; then and only then will you be given 28 days to appeal your case and get the money back that you had to pay to get your vehicle back.
To get your vehicle back after it has been impounded, you will have to prove your ownership of the vehicle by presenting the bill of sale, insurance document, or vehicle registration document. You also will need to prove your current address by bringing in one of the following pieces of documentation, dated within the last 90 days:
Telecommunications bill
Insurance statement
Gas bill
Water bill
Electric bill
Council tax bill
How Do I Challenge a Parking Fine?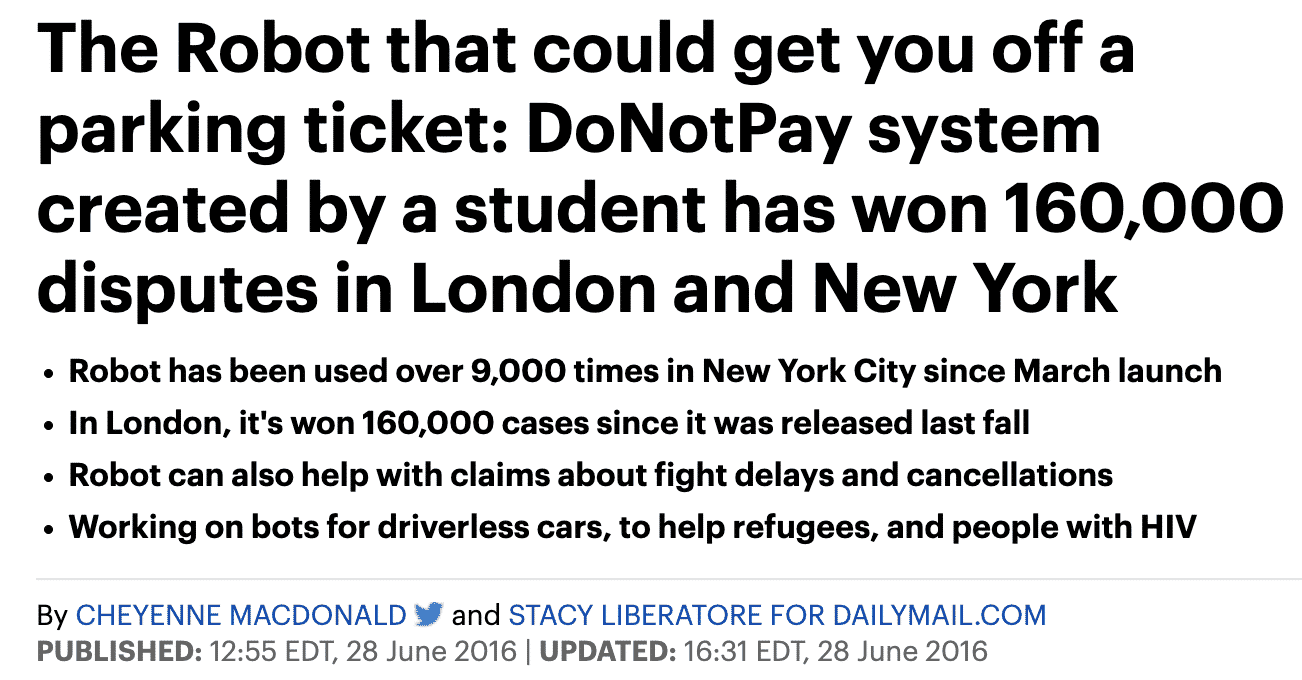 To challenge a parking fine, you will need to navigate to the appropriate page on Cambridgeshire County's website. Then, you'll need to click on the link that takes you to the first appeal page.
On this appealing page, you will need to enter your PCN number and vehicle registration number. Then, you will have to go through several more pages to protest your parking fine.
It Takes Less Than 120 Seconds to Contest a Cambridgeshire Parking Ticket With DoNotPay
While you only have 28 days to challenge a , you don't even need that long. Standard raved about how AI-powered lawyer DoNotPay has saved users at least £2.9 million in parking fines.
While you're waiting for the water for your tea to boil, open your DoNotPay app and follow just four simple steps to get a custom appeal letter to contest your ticket and win. Just do the following:
Log-in to DoNotPay and go to the Ticket Disputes category. Select the Parking Ticket product.

Upload a photo of your citation.

Provide us with some details on why you believe the citation issued is a mistake.

That's it! You'll receive an appeal letter that contains the best argument to win your case.
DoNotPay Can Be Used to Contest Parking Tickets Anywhere

One great thing about DoNotPay is that it is universally applicable. You can use it to contest parking tickets, even if you got a parking ticket after crossing the pond. For instance, you can use DoNotPay to appeal a parking ticket in the following cities:
What Else Can DoNotPay Do?
Aside from assisting you with parking tickets, DoNotPay can also assist you with other services such as:
Sign up with DoNotPay today to get a load of your problems off your back. This robo-lawyer can take on any legal concern that you have without the usual sky-high attorney's fee.