How to Dispute a Bus Lane Penalty Charge Notice Easily

Driving in a clearly marked bus lane is a known bad move in modern traffic. Bus lanes provide smooth traffic for public transportation and should not be blocked or abused by individual vehicles. This is why most cities and councils have laws against driving or parking in a marked bus lane and can send a Penalty Charge Notice to ticket those caught by CCTV or an enforcement officer cruising in bus lane spaces.
However, not all are issued accurately. CCTV angles can make mistakes, or the lane may not have been clearly marked at the exact spot where your vehicle entered or cruised in the designated bus lane. If you have not been justly fined, you can dispute a bus lane penalty charge with the help of DoNotPay.
Receiving a Parking Charge Notice For Bus Lane Use
Most people are trying to move through traffic in a safe and smart way to get from point A to point B. You use the lanes available and try not to get in anyone else's way on your journey. Bus lanes and bike lanes come and go as you move through different neighbourhoods, zones, and council territories. If your vehicle enters a bus lane - or you are falsely identified as being in a bus lane - you may receive an .
However, if you know that you drove carefully or did not drive at all, you can dispute the bus lane PCN for a reduced or fully dismissed fee.
Reasons to Dispute a Bus Lane PCN
If you were not purposefully driving in a bus lane or were not driving at all when the PCN was issued, you should not have to pay the fine. Here are the top three reasons to dispute a bus lane penalty charge notice:
Your vehicle was never in the bus lane
The bus lane was time-sensitive and not active at your time of passing
The bus lane was not clearly marked with paint or signs
You did not own the vehicle when it drove in the bus lane
Your vehicle was stolen or borrowed without consent and you were not the driver
How to Dispute a Bus Lane Penalty Charge Notice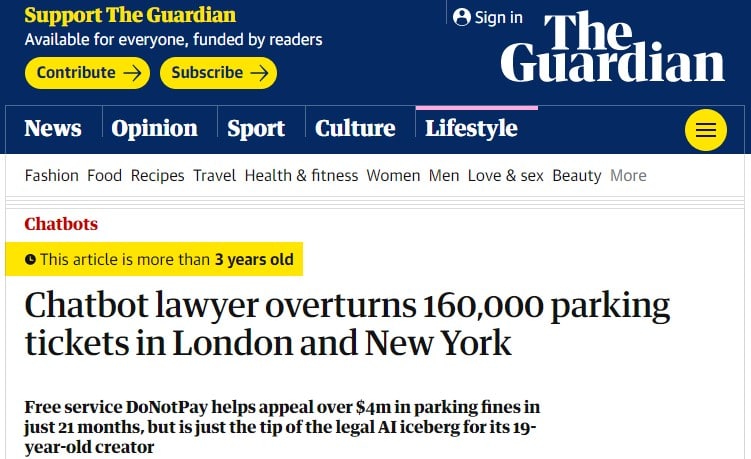 Disputing a bus lane penalty charge notice is different for each council - or private issuer - so we can't give you a clear set of steps to resolve or dispute every bus lane PCN. Instead, your best bet to contact the PCN issuer is to check the penalty charge notice itself. There is usually a link or number to call on the PCN document to pay the fine, and you can usually use this route to dispute the fee as well.
Another route is to navigate to the issuing council's website and look for PCN information. Many councils have an online portal to pay PCNs and may accept dispute files as well. However, your issuing council might only have a phone number and office hours. It is not unusual for a disputed PCN to require a visit to the council's main office or an official drafted letter.
You typically have 28 days to respond after receiving a notice and if you respond within 14 days, you may receive a 50% discount should your dispute be rejected.
Parking Enforcement Processing Unit
Here are contact details for the Parking Enforcement Processing Unit when you want to pay or file a PCN dispute:
Contact Information
Postal Address
Parking Enforcement Processing Unit,

PO Box 134

Coleraine

BT52 9AF

United Kingdom

Payments Using A Credit Or Debit Card
0300 200 7895
Enquiries Within Northern Ireland
0300 200 7895
If Dialling From Outside Northern Ireland
0300 200 7895
Email
roads.parking@infrastructure-ni.gov.uk
What Happens If You Don't Pay Bus Lane PCN?
Not paying a bus lane PCN will typically result in the charge going into collections. Councils are permitted to work with sheriffs to lock your vehicle and unlock it with payment but there is no indication that points will be put on your licence.
Contest a Bus Lane Penalty Charge Notice With the Help of DoNotPay
Traffic tickets are literally what DoNotPay was founded to handle. From its earliest days as a wee legal bot, DoNotPay has since successfully disputed more than 200,000 traffic tickets and your bus lane ticket could be next. If you did not drive in a bus lane or the so-called bus lane was not marked at the point of violation, you should not be held to a shakedown with a bus lane penalty charge notice. You shouldn't have to run around to council offices making phone calls and defending your driving when you've done nothing wrong. Let DoNotPay dispute the PCN on your behalf.
We'll find the right office and push your dispute through the process. Simply tell us about the incident and the information on your PCN and we'll take care of the rest.
How to Get Started
DoNotPay can help you fight your traffic ticket (again for UK users, we cannot mail the letter)
Log-in to DoNotPay and go to the Ticket Disputes category. Select the Parking Ticket product.

Upload a photo of your citation.

Provide us with some details on why you believe the citation issued is a mistake.

That's it! You'll receive an appeal letter that contains the best argument to win your case.
It's really that simple! You can use the carefully crafted appeal letter to serve as your argument when you challenge your ticket.
Can DoNotPay Appeal Private Parking Tickets?

Yes, if you have been issued a parking or traffic ticket by a private issuer who is not a council, you can dispute these tickets, too. DoNotPay can help with both public and private traffic ticket disputes.
What Else Can DoNotPay Do?
DoNotPay may have started with traffic tickets, but our handy tools and services have expanded quite a bit since our humble beginnings. Now, there are dozens of useful ways to cut your task list in half and get rid of red tape blocking your progress. If you're tired of being on hold, booking appointments, and losing time to bureaucratic run-around, DoNotPay has you covered. We can also help you find discounts, compare estimates, and even get hotel upgrades. Just take a look around and find a few tools that make your life a little easier this year.