How to Challenge Your Bromley PCN Without a Solicitor
How many times have you found yourself ? It can be frustrating to get parking tickets no matter where you're travelling. But what if you feel the Bromley PCN is unfounded? Maybe there is confusing signage or no signage at all. And now you're stuck with a parking ticket and fine.
Bromley Penalty Charge Notices serve as a citation to vehicle operators who didn't follow parking directions or indicated timelines. And if you're not very careful about how you respond, you could open yourself up to additional fines and penalties. So, how should you go about officially handling your Bromley PCN?
It can be challenging even to figure out how to pay your Bromley PCN fine. But when you want to challenge or appeal your citation, it's even more confusing. Without a solicitor, how can everyday citizens go about disputing the parking ticket? Lucky for you, you're about to learn the revolutionary solution with a DoNotPay product designed to help you challenge and beat your Bromley PCN without a solicitor.
You Have a Bromley PCN in Hand; Now What?
The London Borough of Bromley has a Parking Department responsible for handling any citations. A parking violation isn't in itself all that serious and is a civil offence, not a criminal one.
However, pay close attention to the instructions. Your Bromley PCN comes with timelines for payment and outlines your next steps. It's also important to know how your Bromley PCN was issued.
In-Person Officer
This refers to a parking contravention with PCN issued in person by a civil enforcement officer.
As a Result of Camera Footage
This refers to a bus lane contravention with PCN issued by post following CCTV evidence.
Unable to Serve On-Street
This refers to a parking contravention with PCN issued by post, following CCTV evidence or a civil enforcement officer is unable to serve the PCN on-street.
Do You Know How to Pay a Parking Fine in Bromley?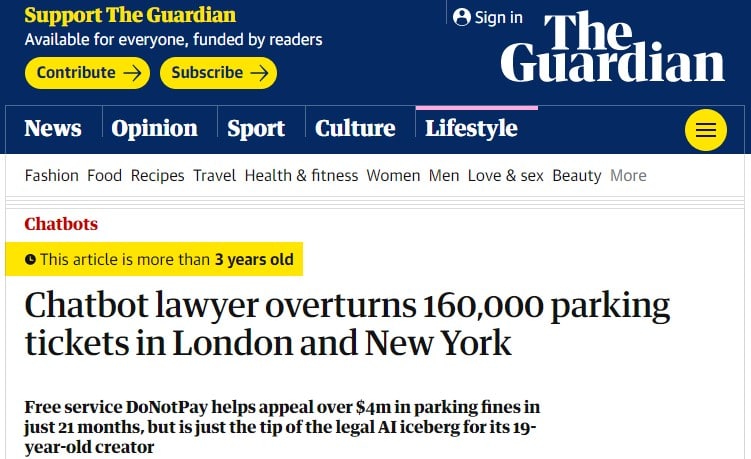 If you're ready to accept the fine associated with your Bromley PCN, you can do so in a few different ways. Again, be mindful of your issue date and timeline to pay the parking ticket. There will be a notice of a 50% discount should you pay within the period listed on your ticket. Alternatively, you could incur additional fees if not paid within the given timeframe.
You can explore paying your Bromley PCN:
By telephone, using the credit or debit card payment line 0330 088 4681
By post by mailing payment to PO Box 1166, Wellington House, Uxbridge, UB8 9BD
In-person at the Civic Centre; 8.30 am to 5.00 pm, Monday to Friday by appointment
Reasons You Might Challenge a Bromley PCN
Even if you disagree with the Bromley PCN and parking ticket, you might be wondering if it's worth it to contest it. Yes. If you feel, for any reason at all, that your citation was unfounded or incorrectly issued, you have every right to appeal. And the London Borough of Bromley understands this process is necessary, which is why officials have outlined a process for challenging a PCN.
Here are some other reasons to consider appealing your Bromley PCN:
It's free to do so
Court proceedings are prohibited during the appeal process
DoNotPay can help you challenge your citation in under 120 seconds
How to Go About Challenging Your Bromley PCN Fine?
According to the London Borough of Bromley's website regarding the appeals process for a Bromley PCN, officials state openly their understanding of how "stressful" and "time-consuming" an appeal can be. They have taken steps to make the process easier, providing guidance for both making a challenge and formal representations online.
Start by entering your PNC number and vehicle registration number.
Review the contravention details, and any photographic evidence presented.
Choose to either "Pay" or "Submit a Challenge."
The appeals process is governed by different legislation. Once received, your Bromley PCN challenge will be logged, and your case timeline will be halted until a determination is made. You will be notified either way, and you may be allowed to appeal again if you disagree with the findings via the Environmental and Traffic Adjudicators.
Not Paying or Late Paying Your Bromley PCN Could Result in Much Worse
Whether you decide to pay or dispute your Bromley PCN, choose one next step quickly. Not paying at all or waiting too long to pay could end up more costly for you. Neglecting payment could result in:
Penalty points added to your licence
Doubling of fine totals
An order for a court appearance
Bailiff's taking your property
Decreased credit ratings
Contest UK Parking Tickets From Anywhere in Less Than 120 Seconds Using DoNotPay

You read that right. If you're torn about what to do with your Bromley PCN, let DoNotPay help. DoNotPay has successfully managed more than 200,000 parking tickets and can easily help with yours. Don't take our word for it. See what the Daily Mail had to say about how revolutionary our product was for one student with heaps of parking tickets to pay.
Here's how to get started:
Log-in to DoNotPay and go to the Ticket Disputes category. Select the Parking Ticket product.

Upload a photo of your citation.

Provide us with some details on why you believe the citation issued is a mistake.

That's it! You'll receive an appeal letter that contains the best argument to win your case.
It's really that fast and simple! You can use the carefully crafted appeal letter we generate to serve as your argument when you challenge your Bromley ticket. However, for UK users, we cannot mail the letter.
DoNotPay can also teach you a few more things about parking tickets and penalty charge notices below:
Can DoNotPay Help With Private Parking Ticket Appeals, Too?
DoNotPay can help with those private parking citations, too. If your Parking Charge Notice is from a private entity and not an official Bromley PCN, we can help challenge those, as well. Since most of those organisations are members of the Accredited Trade Association, we have a process for challenging citations.
Like with presenting your case in your defence with the London Boroughs, you'll also want to make sure to have:
Photographs of any involved ticket metres
Documentation of signage or missing signage
Any witness statements
Proof of mitigating circumstances, i.e. an emergency
Other Incredibly Easy Benefits of Tapping Into DoNotPay Products
DoNotPay offers brilliantly easy-to-use products for all kinds of complex or stressful tasks. Don't just handle your Bromley PCN.
Let DoNotPay assist you with:
If you to contend with, let DoNotPay be your guide. It's the fastest and easiest way to challenge a citation without a solicitor.