How to Get a BJ's Wholesale Free Trial Securely With a Virtual Credit Card

Wholesale shopping is always a smart idea. If you can find your household supplies in bulk, you can both pay less and shop less often. That is exactly what BJ's offers. BJ's is a wholesale shopping chain based in Massachusetts with stores along the East Coast, Ohio, and Michigan. Like many wholesale stores, BJ's is membership-only, meaning you cannot make orders or shop without purchasing a subscription membership to the store.
But what if you want to try out BJ's without committing to a year-long membership and the associated costs? It's no wonder people are constantly looking for a  offer. These offers come and go, but you can always get a one-day shopping pass to try out BJs for yourself.
Does BJ's Offer a Free Trial?
Yes, you can usually available through one or multiple stores. However, the really tempting free trials offering one to three months free membership are only available temporarily, typically as part of a seasonal or partnership promotion. At the time this guide was written, there are currently no big-ticket free trials for BJ's, but that doesn't mean you won't find one at the time of your reading.
Here are the two possibilities for BJ's free trials:
The always-available one-day pass: shop for one day without a membership
The sometimes-available free trials: one month free membership or three months free membership
The one type of free trial that BJ's always offers is the one-day pass. This is because it is an essential part of onboarding new customers. The one-day pass allows you to shop at any membership-only BJ's to explore their inventory and take advantage of wholesale prices.
How Can I Get a BJ's Free Trial?
Right now, the only way to get a  day pass is to ask a BJs customer support clerk. You will need to go to your nearest BJs store in person and ask the customer service desk clerk to give you a one-day pass. They will then likely create a piece of paper with your information on it that indicates that you are a one-day pass shopper.
The web copy on BJs' site suggests that you can purchase an online one-day pass. However, no link or page currently makes this possible. Instead, you can try to get your free trial in this way:
Drive to your local BJ's location.
Find the customer service desk.
Ask the clerk for your free day pass.
Shop until you drop.
Does the BJ's Free Trial Automatically Renew Into a Paid Subscription?
It depends on the type of free trial you acquire. For the one-day pass, no. You will not face an auto-renewing subscription after enjoying a one-day BJ's free trial.
However, during the periodic free trial offers including one or three months of free membership, then yes. Your comped month(s) of membership will be followed by paid months and automatic renewal.
Avoid Automatic Renewals and Charges With DoNotPay's Virtual Credit Card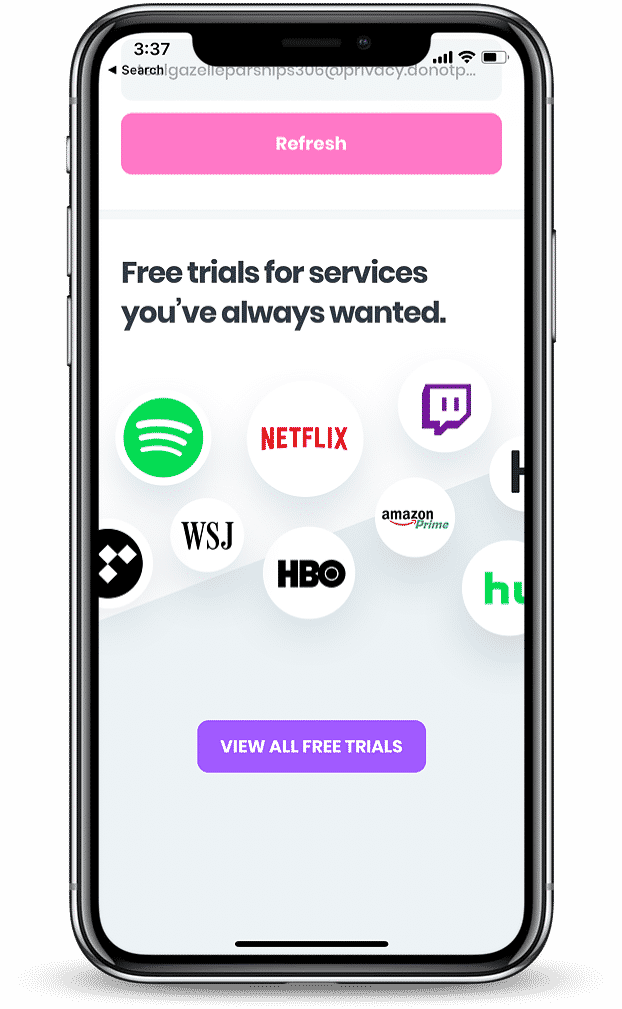 Providing good deals is what BJ's is all about. However, those deals are reserved for members. Free trials from BJ's are always promotional and temporary. The only consistent free trial is a one-day pass that you can get from the customer service desk at your local wholesale market. If you do get a free trial offer, however, watch out for the expiration date. The cost of a year's membership will be charged as your account rolls from free trial to subscription member.
DoNotPay has the perfect solution for the free trial charge. With virtual credit cards, you can avoid giving your bank information every time you sign up for a free trial. Those trials you don't want to renew can end without a charge or a subscription, thanks to our free virtual credit card that prevents any charges. We'll generate a random credit card number for you, and then you can use that information to sign up for a free trial.
More BJ's Help From DoNotPay
Along with giving you a free virtual credit card that works perfectly for free trials, DoNotPay can also help you manage your experience with BJ's wholesale club. Whether you need to return items, manage your account, or to get through to customer service, we have products that are useful. Enjoy three other solutions that can help you out when shopping at BJ's:
How Much Does BJ's Cost After the Trial?
BJ's has two levels of membership. Inner Circle members can build family accounts at a reduced cost. Perks Rewards members earn cash back and access to exclusive savings events. Perks members also get travel benefits.
| | |
| --- | --- |
| BJ's Membership Level | Price |
| Inner Circle Membership | $55/yr, plus $30 for each add-on member |
| Perks Rewards Membership | $110/yr |
What Else Can DoNotPay Do to Save You Money and Help You Out?

Managing free trial fairness is just the tip of the iceberg. DoNotPay has built dozens of helpful products and services designed to make your life easier and more affordable. Check out a few of them:
For services that you can count on,  for DoNotPay.