How to File a Complaint Against Betfair Online In 4 Easy Steps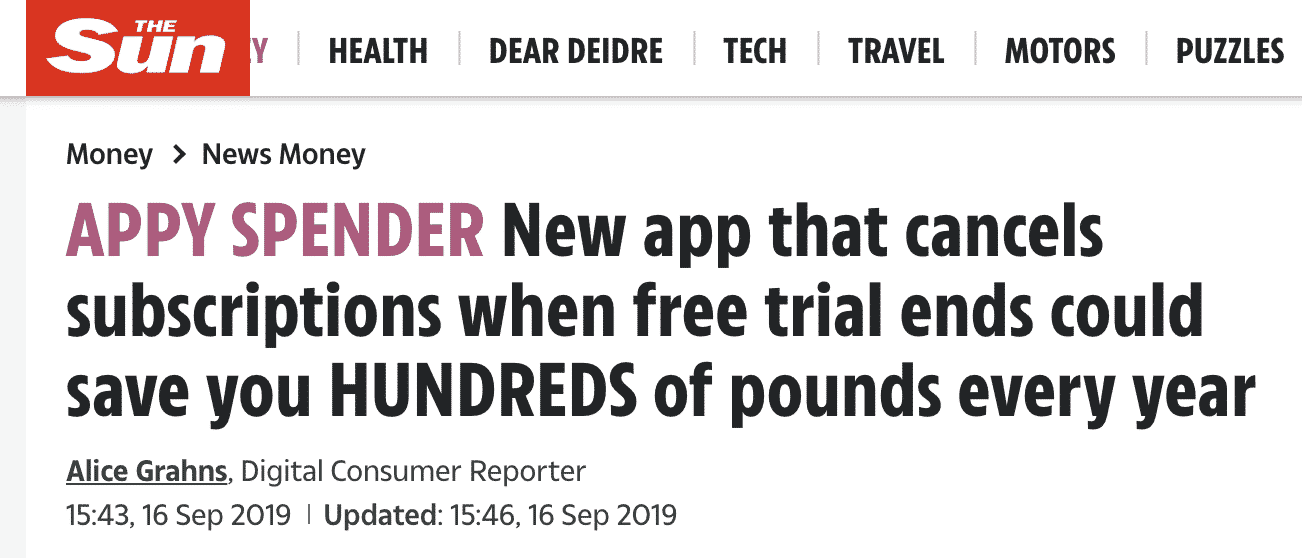 Betfair is an online sports betting brand, online casino, and lender. Their brand is more widespread than most of their customers realise, and many people become "customers" of Betfair without realising it. Signing up for financing or trying to access betting game promotions can often result in a Betfair account, charges, and data privacy invasion.
There are many online regarding many hundreds of pounds lost in what Betfair presents as a contractual misunderstanding. Whether your gaming account was suddenly mishandled or you wound up with a Betfair account through another service, DoNotPay can help you file complaints against Betfair and resolve your current account issues.
How to Make a Complaint to Betfair
As an online sportsbook and casino, Betfair has a seemingly robust approach to customer service. There is an online chatbot and an information centre regarding common problems. However, under the surface it is less promising. Many Betfair customer support links are dead and promotions are often advertised long after the promotional period has ended.
Betfair customer service has been reported to be unresponsive and unhelpful outside of common problems, and technical difficulties can put your financial transfers and accounts at risk without reliable support.
To and give them a chance to provide a resolution, use the following contact methods:
Betfair UK HelpDesk Contact Information
Support Website
Betfair Support
Support Email
support.es@betfair.com
Support Phone
0344 871 0000
Support Hours
Available 10:00 a.m. to 6:30 p.m. 7 days a week CET
FAQ/Troubleshooting
Dispute Resolution
Twitter
@Betfair
Corporate Office Phone
0344 871 0000
Corporate Office Address
Hammersmith Embankment Waterfront

Winslow Rd, Hammersmith

London W6 9HP, UK
Alternative Ways to File a Complaint Against Betfair
1. Financial Review
When a company has committed fraud or theft, especially while functioning as a lender and financial entity, you can call down the review of the financial industry. If Betfair has committed loan fraud, for example, you can and should report them to the UK's FCA, or Financial Conduct Authority.
2. Ombudsman
Private sector ombudsman provides an investigative force in the UK in the face of and other complaints against UK businesses. If a business is using abusive or exploitative tactics, you can ask your local private Ombudsman to investigate.
3. Small Claims Court
Any time a business causes losses that they are liable or you can take them to small claims court. Both New Jersey and UK residents can access a local small claims court for sums up to $3,000 in NJ or up to £10,000 in the UK.
How to Sue Betfair in Small Claims Court With DoNotPay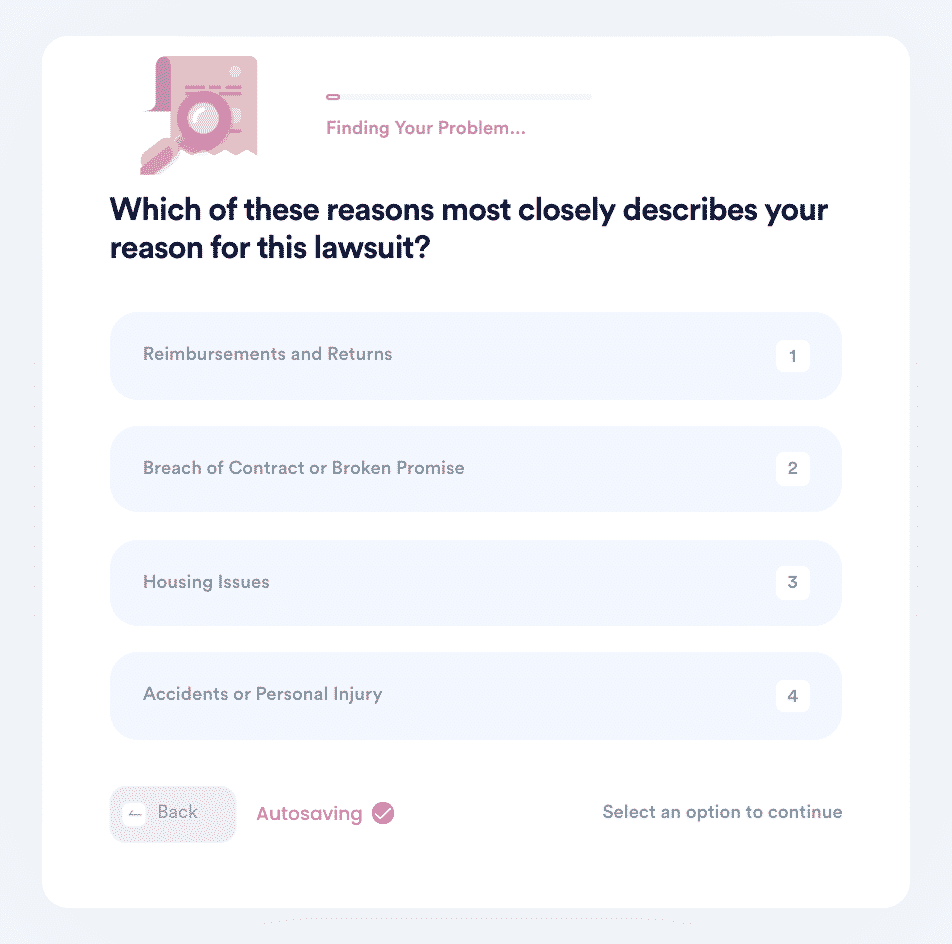 If Betfair is liable for funds they have stolen, denied to you, or acquired through fraud, then you can and should take them to court. DoNotPay can assist you in building a lawsuit for small claims court.
Using our Sue Now product, you can quickly generate a demand letter to Betfair letting them know you mean business, then draft the right court documents to file. We can even provide you with a helpful script to take to your court date.
Get Any Customer Service Issue Resolved With DoNotPay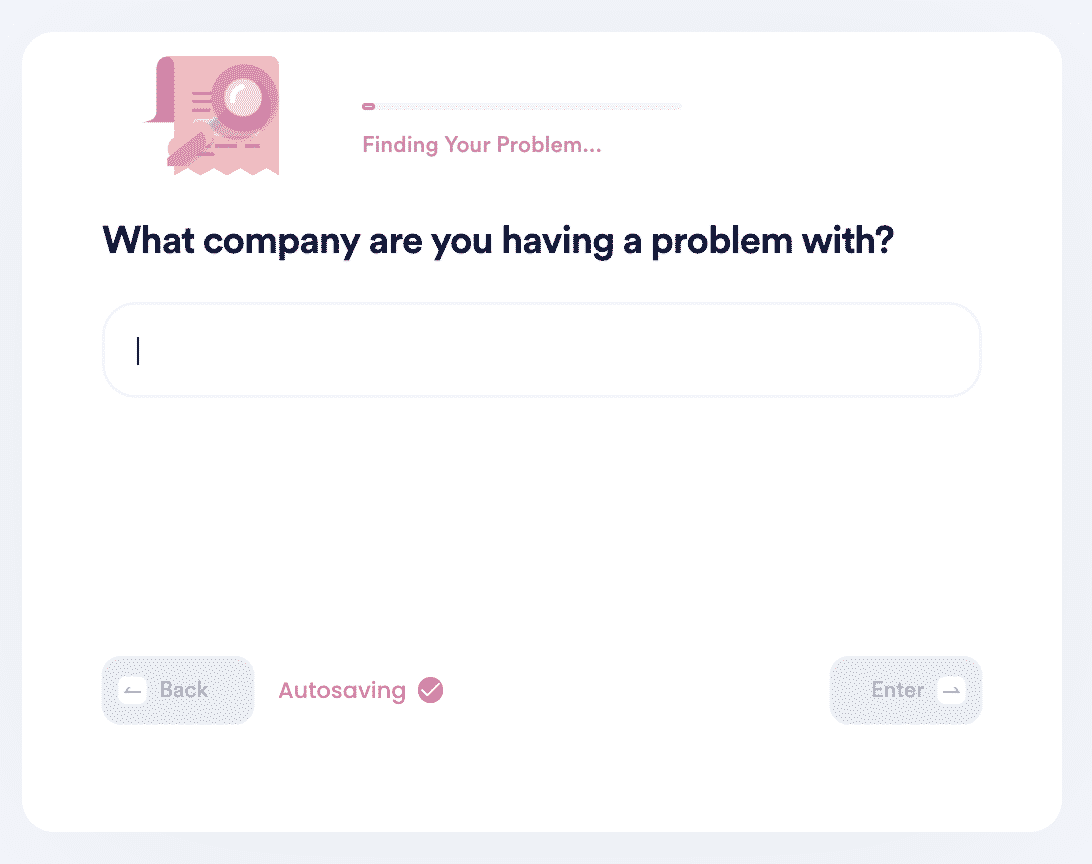 We have a range of customer service products like:
Skip Waiting on Hold
Warranty Claims
Manage Subscriptions
Negotiate Bills
Chargebacks and Refunds
Other Customer Service Issues
Have customer service issues with any other company? Know someone who is struggling with red tape, account issues, or troublesome returns? DoNotPay can help. We specialize in customer service solutions, from waiting on hold for you to getting refunds on damaged or undelivered items. Here are just a few common complaints we can help you resolve:
Virgin Media Complaints

Royal Mail Complaints

Hermes Complaints

Ofcom Complaints
What Else Can DoNotPay Do?

Solving your Betfair complaints is just the beginning of what DoNotPay can do. We've built a full toolbox of handy services that are designed to make life easier, save you money, and save you time.
Explore our many options to discover new ways to improve your weekly routine or cross some of those troublesome items off your to-do list. We can fight traffic tickets, get you better hotel prices, and even find scholarships and help you apply.
For more ways, DoNotPay can make your life easier, try one of the following links to get started.
Standardised Legal Documents