How to dispute parking tickets in Berkeley in less time than it takes to read them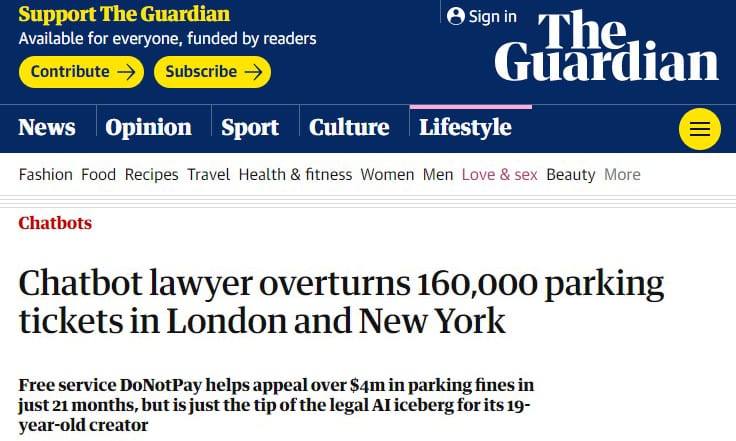 Forget everything you've heard about the difficulty of disputing parking tickets, a UI chatbot can cover everything for you. According to a report by The Guardian, the DoNotPay virtual lawyer has already overturned more than 160 000 tickets, back when the app was only available in New York and London. The app helps save millions of dollars on parking fees each year.
Watch how to dispute parking citations in any city
Now it takes less than 120 seconds to dispute a parking citation in Berkeley
In many cases, just disputing the ticket will have it at least re-evaluated and lowered, so why not take advantage of the DoNotPay app, since it's that simple.
Although the city of Berkeley has made contesting tickets easier than average, it can still be time-consuming. Here's how to do it in less than two minutes:
Use the service through

your web browser

Take a photo of the ticket, upload it, and answer a few simple questions about your situation, no need to write essays or explaining in great detail how and why you got the ticket.

The app will then generate a written letter compatible with Berkeley, CA laws, meaning you don't need to do any prior research yourself or customize the answers

After a maximum of 14 business days, you should get a response to your appeal and find out the result
Is fighting a parking ticket in Berkeley worth it?

Absolutely. The thing that drives most people into just paying the ticket and forgetting about it, is the amount of effort it takes. The DoNotPay app can reduce that effort to a few minutes. If you were to create the dispute yourself, you'll have to apply for Administrative Review first. When you get a ticket, you have 21 calendar days to request the review. If you've received a mailed Notice of Violation, you have 14 calendar days to do the same. There are three ways to do this:
Mailing

- send a written letter or download and complete

a request form

, along with additional evidence to The city of Berkeley, Citation Processing Center, P.O.Box 29, Berkeley, CA 94701.

Personally

- by bringing it to the Customer Service Center located at 1947 Center St., 1st Floor, Berkeley, CA 94704. Again, you can submit a written letter or the filled-out form and should provide potential evidence as well.

Online

- The city of Barkeley offers disputing parking citations online

here.
Gathering evidence and figuring out what to say and how to say it can take your focus away from other things you wish to do. DoNotPay will do it all for you, and more.
After you've received the response, if the ticket is deemed invalid it will be dismissed. If it's considered valid, chances are high the amount will be reduced, after which you're due to pay the cited amount within 21 days OR you can request an Administrative Hearing.
How much time will this really save me?

We're talking about reducing hours of work down to two minutes. Most parking tickets go undisputed because people simply look at the value of their time, versus the amount on the ticket and say "I've got better things to do". If you were to do it manually, you'd have to set aside time to:
Research what needs information needs to be submitted

Think out and write a letter or fill out a form 

Send it, and then wonder if you forgot something
No one wants to waste a day off on the paperwork, when it can all be done fast and for free on phone through the DoNotPay app, seconds after you pick up the citation from your windshield. 
Can DoNotPay handle tickets issued by private parking companies?
DoNotPay can handle every form of a parking ticket, regardless of whether or not it was issued by a private company or government-issued. In most of California, this includes, but is not limited to:
Lanier Parking

Ace Parking

Towne Park

Standard Parking (and SP+)

Laz Parking

Imperial Parking

Douglas Parking, and others
A total of three public garages and two off-street parking lots are owned by the city of Berkeley. Parking is managed by LAZ Parking Inc., a private contractor that handles the day-to-day operations, such as issuing tickets.
The companies official contact information is as follows:
Kevin Phan, Manager

2025 Center Street

Berkeley, CA 94704

510-843-1788
Will I need a lawyer to dispute parking tickets in Berkeley?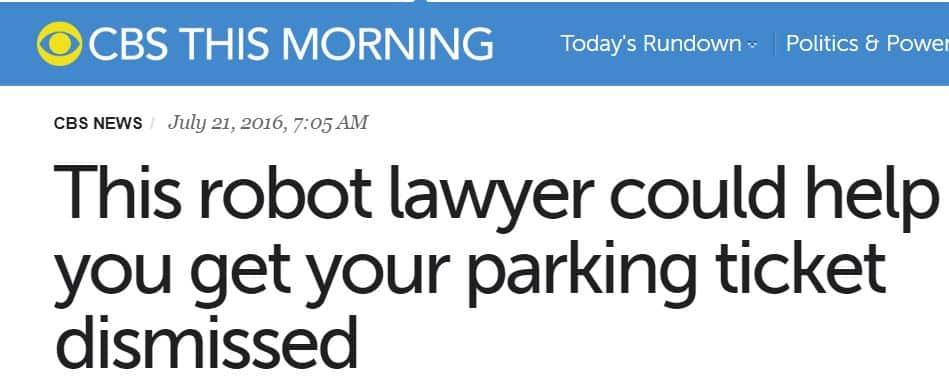 Absolutely not. In fact, this is just another of the ways that DoNotPay, the world's first robot lawyer, saves you time and money. Why spend time searching up, calling, and setting up a meeting with a legal representative over something an app can handle within minutes.
How much would a lawyer in Berkeley cost?

Depending on the type of ticket, evidence provided, and lawyer expertise, you're looking at paying $100 to $1000. Hiring a lawyer to fight a ticket that most likely costs less than actual legal fees is a waste of money. The DoNotPay app will do the same evaluation job for free.
How to decide if you should pay or dispute a ticket
| | | | | |
| --- | --- | --- | --- | --- |
| | Cost | Time Consumption | Possibility | Convenience |
| Dispute | Nothing, no drawbacks | Less than two minutes | A chance for the ticket to be dismissed or fee lowered | Easy to do with DoNotPay |
| Pay | Full ticket fee | A couple of minutes for online forms | You waste money on an invalid ticket | Easiest to do online |
What happens if you ignore a ticket?
The likelihood of the parking ticket just "going away" is next to 0%, unless you try disputing it with DoNotPay.
In most cases, ignoring a ticket can lead up to:
Additional fees on top of the original ticket - most tickets have clauses that state a flat or percentage fee will be added for each X number of days, you may even end up in court and face court fees

Getting your car towed or booted - you may not be sought out by the police for the parking ticket, but your car will go on record and if they run into it again, you may be in for a surprise

Rejection of future vehicle registrations - renewing a registration or registering a new car is impossible while you have unsettled ticket fees, the DMV gets all the reports and keeps them on your record

Collecting agencies bothering you - they're annoying and no one wants to deal with them
Will parking tickets go on my personal record?

Unlike traffic tickets, parking tickets will not affect your personal driving record, if you take care of them. Your drivers' license can not be taken away, regardless of how many parking tickets you get in your life, as long as they're covered.
However, not paying parking citations could cause you lots of trouble in the future. You may be rejected upon registration renewal or if you try to register a new vehicle to your name, or your current registration may be suspended by the DMV. Driving an unregistered car is asking to get tons of fines, points on your driver's license and other legal trouble.
Can my car insurance go up if I ignore infraction?
You'll be happy to hear that, no, parking tickets will not have any effect on the evaluations done by insurance companies. Their risk factor is calculated by the likelihood of you doing something that will lead to you filing a claim, based on your record of violations while driving. Some of the factors that can increase your insurance include, but are not limited to:
Speeding 

Not stopping at a pedestrian crossing

DUI - driving under the influence

Not using signalization

Using cellphones or reports of other hands-off-the wheel activities (smoking)

Reports for reckless driving

Not wearing a seatbelt
Learn more at Car Insurance Comparison
Can I get a parking citation while I'm in the car?
Yes, under California State Law, a vehicle is considered parked or parking regardless of if it's occupied in the driver's seat or not. The only excuse for this rule is if the vehicle is actively engaging in the loading or unloading of merchandise and passengers. You can stop to let someone in our out of the car, or load/unload your trunk, but you can't continuously standstill, even if the car is turned on. This means that "just waiting for someone" can not be used to defend yourself from the parking ticket, legally speaking. The officer may be kind enough to just let you re-park somewhere else, but it's still not worth the risk. 
Can I ignore parking fines I received if I'm not from Berkeley?
No, the parking tickets will not go away, if they were that easy to avoid they wouldn't be written anyway. Getting a parking ticket out of state will have the exact same effects as in your home state. There are instances where some tickets may not actively be pursued out of state, but you're still running the same risk if you ignore them. 
If I rent a car in Berkeley and get an infraction, do I have to take care of it?
Yes, ignoring a parking ticket on a rental car can lead to unexpected changes in the future.
Although the ticket will officially be issued to the rental company, they are legally allowed to charge you for it and any additional fees caused, for example by ignoring the ticket. The car rental company will track down the person responsible in their records and can then charge a said person on the credit card information used in the initial rental car. When signing paperwork to rent, one of the clauses covers this situation specifically. Here's an example from hertz.com
Ways of paying a parking citation in Berkeley
How much does Berkeley make from parking tickets each year? 
In a report published by the city in 2012, the total sum was $4,876,346 just in the first half of the year.
DoNotPay helps users fight and beat tickets in any city
DoNotPay helps users fight parking tickets in every city in the US and UK. Here are a few cities we've helped users dispute the most tickets in:
Take Advantage of DoNotPay's Time-Saving Features!
DoNotPay comes with a wide array of useful features that will help you overcome any administrative issue in no time. As the world's first robot lawyer, DoNotPay can tackle just about any bureaucratic task that people dread.
You can do anything from reporting stalking and harassment, signing up for free trials, and scheduling a DMV appointment to jumping the customer service phone queue, dealing with high bills, and protecting your creative work from copyright infringement with our app's assistance.
If you want to connect with an inmate, sign up for a clinical trial, report spam emails, or sue any company or person in small claims court, you can count on DoNotPay to provide you with the necessary guidance.
Use Our App To Get Rid of Unwanted Admin Hurdles
Do you want to say goodbye to spam text messages or protect yourself from stalking and harassment? Are you looking for a way to end robocalls and earn off them? DoNotPay can help!
As soon as you sign up for our app, you'll be able to do anything from avoiding phone number verification with our handy burner numbers to acing government tests stress-free!