Challenge Your Barnet PCN From Your Phone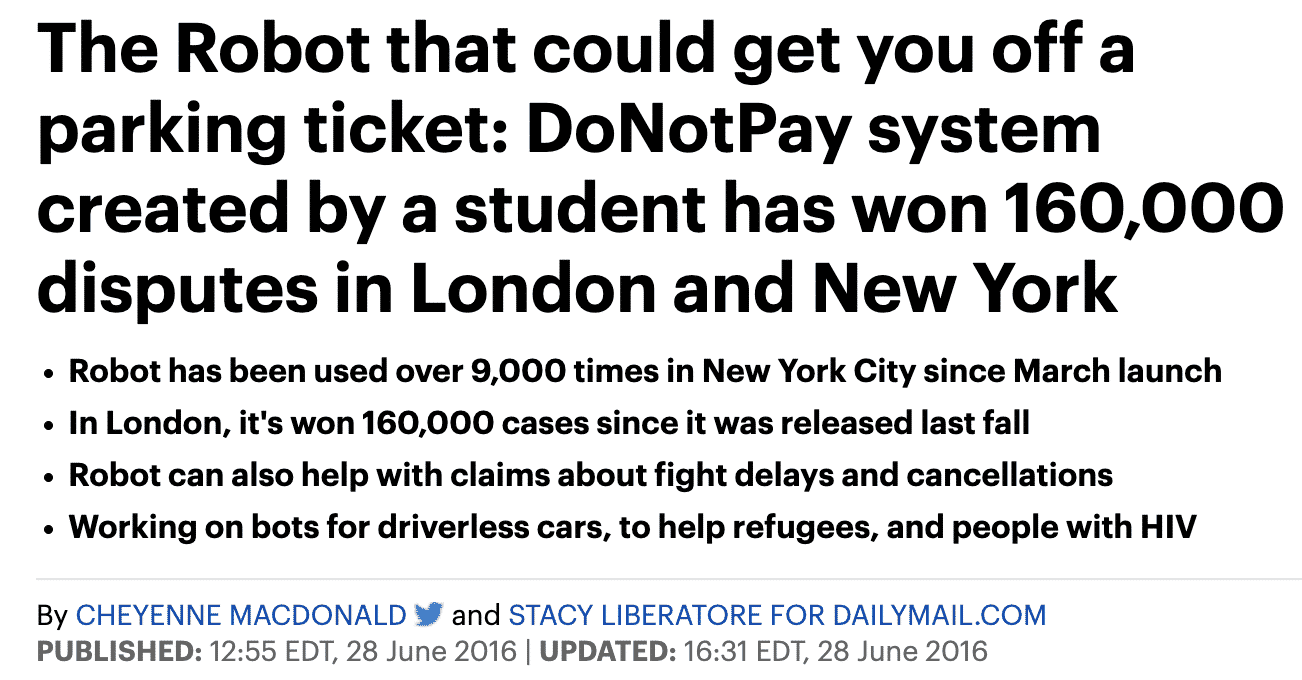 Getting a Penalty Charge Notice (PCN) is not fun for anyone. You can get one if you are caught parking in an unauthorised zone or disobeying other parking and bus lane rules.
However, sometimes, people get issued a PCN when they have not actually violated any parking laws. If you would like to , DoNotPay can help you do it in a timely manner.
Whether you choose to pay the fine or you need to know how long a PCN can be issued after the violation, DoNotPay can assist. We have disputed tickets in Birmingham, Islington, London, and many other cities in the UK.
How Are Barnet PCNs Issued?

If you are caught parking in an area that you should not be parking in, you could end up with a penalty charge notice.
There are a few ways that you will receive a PCN:
Placed on the windshield of your vehicle
Handed to you by a police officer or parking enforcement agent
In the mail
In most cases, you will find the PCN on your windshield. However, thanks to CCTV, there are cameras all around that can record your traffic and parking contraventions. If they are able to capture your plates, you will receive the PCN in the mail.
Why Would You Get a Barnet PCN?
The most popular reason why people receive is because of a parking violation.
Some of the most common violations include:
Parking in a disabled spot
Parking in front of a bus stop
Driving in a bus lane
Parking in a restricted area
Parking in two parking spots or parking in another unusual way
How Much Is a Barnet Parking Ticket?
Depending on the severity of the violation, you can expect to pay either $80 or $130 for the violation. If you pay your PCN within 14 days, you will only be required to pay 50% of the fine. If you wait longer than 28 days, the price of the PCN will increase by 50%.
How to Pay Your Barnet PCN
There are two ways to pay a Barnet PCN: by phone or online. Here is a look at the various ways to contact Barnet Council for payment.
How to Challenge Your Barnet PCN?
If you want to see if there are any pictures or other evidence against you, you can go to the PCN evidence page. If there is no concrete evidence that proves you committed the alleged offence, you should consider challenging a PCN with the Barnet Council.
To challenge the PCN, you will need to either fill out the online form, or you can craft a letter of appeal yourself. You do not have to be too articulate in the letter, you need to just simply explain why you believe you were incorrectly issued a PCN.
Some of the things that you should put into your letter include:
Your name
Your vehicle registration number
Your PCN number
Your post number
All details that support your challenge
All photos and other evidence that support your challenge
Once you have finished writing your letter, you can send it to:
Barnet Parking Services
PO Box 197
Lowton Way
Hellaby
Sheffield
S98 1LW
How DoNotPay Can Help You Challenge Your Barnet PCN
If you are wanting to challenge your Barnet PCN by yourself, you will need to make sure that includes all of the necessary information or you could end up getting your PCN appeal rejected. BBC reported how DoNotPay has successfully overturned parking tickets.
With just a few clicks, we can gather all of the important information about your situation. We will then craft a letter that is specific to you and your situation.
To get started, follow these simple steps:
Log in to DoNotPay and go to the Ticket Disputes category. Select the Parking Ticket product.

Upload a photo of your citation.

Provide us with some details on why you believe the citation issued is a mistake.

That's it! You'll receive an appeal letter that contains the best argument to win your case.
DoNotPay Works Outside of the UK Too
If you happen to be travelling or moving to the US, DoNotPay can handle parking tickets for you as well. We have appealed for tickets in cities such as:
DoNotPay Can Help With a Wide Range of Other Issues
Some of the other services that DoNotPay offers include:
This is only a few samples of the many services you can enjoy. To see all of the ways that we can help, check out our full list of products and services.