The quickest way to dispute a parking ticket in Arlington, Texas

What should be your first step once you get a parking ticket? Plenty of citations issued every day are easily disputable if you know how to do it. The DoNotPay app has taken this troublesome and exhausting process and made it effortless. Instead of having to gather all the necessary information yourself, or hiring an attorney to do it, you can rely on our AI chatbot to do all the hard work for you. 
Future-tech publisher Gizmodo wrote a piece talking about the revolutionary, do-it-yourself method of handling basic legal disputes, one of which being the quickest way to dispute parking tickets. With a 64% success rate, the app proved that just by challenging a parking citation, you gain a valuable chance of it being reduced or completely discarded.
Here's how to dispute parking tickets anywhere in the US:
How to make a compelling dispute?
In Arlington, the process is known as a request for citation dismissal, and it can be done in two ways:
In-person at Arlington Municipal Court, 101 S. Mesquite St., Court Clerk's office

Send by mail to City of Arlington Municipal Court, Mail stop 63-0100, PO. Box 90403 Arlington,Texas 76004-3403
Both options require you to cover a $10 dismissal fee.
The request must be made within 20 days of receiving the citation, but not within the first five calendar days as it is likely still being processed.
Instead of focusing your time and energy into creating a dispute, you can let DoNotPay complete the process for you in a few minutes.
Here are the steps to take:
Go to the DoNotPay

web app

in your browser

Snap a clear photo of your ticket and upload it to DoNotPay

The chatbot will then ask you some basic questions to get a clear understanding of the situation

DoNotPay will compose a letter for you, made for the regulations at Arlington, TX.
Once you send the letter, you're done with filing for the dispute.
Will fighting the infraction require too much of my time?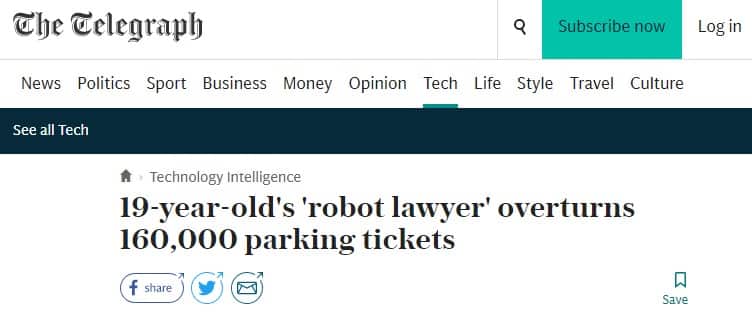 Plenty of easily contestable infractions go unchecked because people are led to believe they're wasting time. Although this can be true if you chose to create your case manually, generating a professional claim with DoNotPay takes no more than a few minutes.
Instead of spending a whole day collecting evidence, reading legal instructions, and writing the letter, chat with DoNotPay and let it do the rest. This is the most cost-effective method you will find for creating disputes.
Difference between paying and disputing a parking ticket in Arlington?
| | | | | |
| --- | --- | --- | --- | --- |
| | Cost | Possible Outcome | Effort needed | Best Method |
| Pay | Full ticket amount | Paying an invalid citation | A few minutes (only online on a computer) | Online service |
| Dispute | $10 dismissal fee | Not paying anything | Two minutes on your phone | DoNotPay |
Will this method work on private company infractions?

DoNotPay can assist you with contesting ALL forms of tickets in all areas in the US. This includes citations issued by private companies as well. 
Here's a list of some companies DoNotPay has experience dealing with:
Towne Park

Laz Parking

Lanier Parking

Ace Parking

Imperial Parking

Douglas Parking

Standard Parking (and SP+)
Do I have to pay parking infractions in a rental car?

Although you will not legally be responsible for making sure the ticket is paid, as it is addressed to the car rental company, the infraction will find its way to you eventually. These situations are carefully covered in terms of use you sign when renting out the car. Here's an example from Budget Car Rental.
As you can see under section 17, if you chose to ignore the citation and it gets to the rental company, they're allowed to make a payment on your behalf and then charge you for the amount, plus additional fees. They can do this by using the billing information you provided and don't require your consent to do so. In the case they don't manage to do so, your debt will be forwarded to a collections agency where it can just stack up over time.
What happens if I don't pay a parking ticket?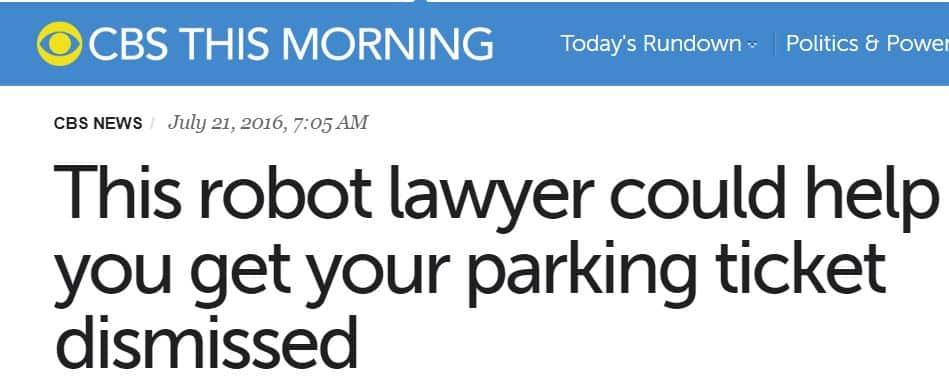 Ignoring a parking ticket will not make it go away. If you feel like it's been wrongly issued, make sure to dispute it with DoNotPay. If you avoid paying it, here are some of the things you can expect to happen:
The fine goes up - undoubtedly, like any obligatory payment, ignored parking tickets will rack up additional fees and debt over time

Your car gets booted - although parking officers will not hunt for your vehicle, if they stumble upon it again, they may decide to stop it where it stands.

A tow truck picks it up - if a parking officer finds you breaking the rules again and sees a history of unpaid tickets and the fee is large enough, you might be surprised to find it missing 

Collection agencies will bother you - you can ignore them, but the fee won't go away, and debt will still accumulate

You might get arrested - although parking tickets are not an offense over which you can be arrested if you ignore them, some states may summon you for a court hearing. If you ignore or miss that a warrant might be issued
Can I get a parking ticket if I'm in the car?

Being in the car, even behind the wheel, doesn't stop a parking officer from issuing a ticket. Some of them may be kind enough to inform you to move, but that's a kind gesture and not an obligation; when it comes to the law, definitions matter. Under Texas Transportation Code, Section 545.302, a stationary vehicle is considered parked, unless actively engaged in loading or unloading merchandise and passengers. This does not mean, however, that you can stop and wait for the people or goods.
Do parking infractions increase my insurance?

The I Drive Safely portal confirms for us that parking citations do not affect your insurance. Parking tickets can, however, indirectly affect your insurance if you don't deal with them in a timely fashion. If left unchecked, they can lead to your license or registration suspended, which will be noted by insurance companies. In this case, they won't ask how it happened. They only care that it did. This is one of the reasons why you shouldn't ignore the tickets and opt for disputing them with DoNotPay.
Traffic tickets, on the other hand, give insurers a better idea of your driving patterns. If you're the type of person to receive them, they can increase your insurance premium. Luckily, DoNotPay can assist you with these as well.
Do I need a lawyer to dispute my parking fine?
When fighting citations, there are no legal requirements to have an attorney cooperate with you on this. DoNotPay acts as your virtual lawyer since it recognizes all types of situations and understands regulations well. The app is the first of its kind and shows us what the future of handling small legal disputes, like a parking citation, will look like. 
How much do lawyers in Arlington, Texas, cost?
According to ZipRecruiter, the average lawyer in Arlington costs around $40 per hour. Although most traffic lawyers will agree to take care of the ticket for a fixed fee, you can do the same job for FREE with DoNotPay. You also save yourself the time and effort it takes to scout for one, schedule an appointment, complete paperwork, etc.
How do I pay for Arlington parking tickets?
Assuming you've already contested your ticket with DoNotPay and got a negative result, you can always pay for it in the following ways:
Online

At this

official link.

In Person

Municipal Court,

101 S. Mesquite St.,

Court Clerk's office,

working hours 7:30 a.m. to 5 p.m.

By Mail

Arlington Municipal Court, 101 S. Mesquite St., First Floor, Arlington, TX  76010

Phonecall

Call 1-888-604-7888 and follow IVR instructions. The method works 24/7/365
DoNotPay helps users fight and beat tickets in any city
DoNotPay helps users fight parking tickets in every city in the US and UK. Here are a few cities we've helped users dispute the most tickets in:
Clear Your Schedule With the Help of DoNotPay
DoNotPay is renowned for making our users' lives infinitely easier. Not only can we root out unwanted subscriptions for you—you don't need to do it manually one by one any longer—but we can unsubscribe you from unwanted email and snail mail lists.
Fire up our app and let it navigate the phone tree instead of you or use it to make a DMV appointment at your earliest convenience. Forget about googling clinical trials near you—DoNotPay can sort them out according to your needs and their individual eligibility criteria.
We can fill out the paperwork that you need to file at your local small claims court to initiate a dispute. You can work around the U.S. penal system and have DoNotPay locate an imprisoned loved one instead of you trying to reach individual prisons attempting to do it yourself.
You don't need to go to great lengths to get in touch with a counselor to sign your college fee waiver either—DoNotPay does it for you and then forwards the necessary documents on your behalf.
DoNotPay Never Ceases To Amaze
Where there's one useful feature, there are nifty features galore!
Use our Virtual Credit Card to sign up for free trials and stop robocalls and spam text messages from reaching your phone. If you feel a free trial unrightfully turned into an expensive paid membership, we can help you request a refund or chargeback for the inconvenience.
We can further assist you in exercising your consumer rights by making a warranty claim in your place and verifying your online accounts with temporary phone numbers.
We can also break down the Freedom of Information Act for you and introduce you to online fax options and property tax reductions.