Are Horizon Parking Tickets Enforceable?

Having your own car to get around definitely provides a lot of ease and convenience in getting around until you experience the nightmare of finding a space to park. This is where companies like Horizon Parking comes into play and makes a fortune. You can pay for a parking space ahead of time so that you don't have to worry about finding a space when you get to your destination.
Some of the most common places in the UK where issuance of Penalty Charge Notices is relatively high includes London, Islington, and Birmingham. DoNotPay can assist in appealing your PCN in these cities as well as in answering problematic questions such as:
Dealing with Penalty Charge Notices is never fun and you might not want to deal with appealing them on your own. The good news is that DoNotPay can help you easily appeal a private ticket from Horizon Parking.
Receiving a Parking Charge Notice From Horizon Parking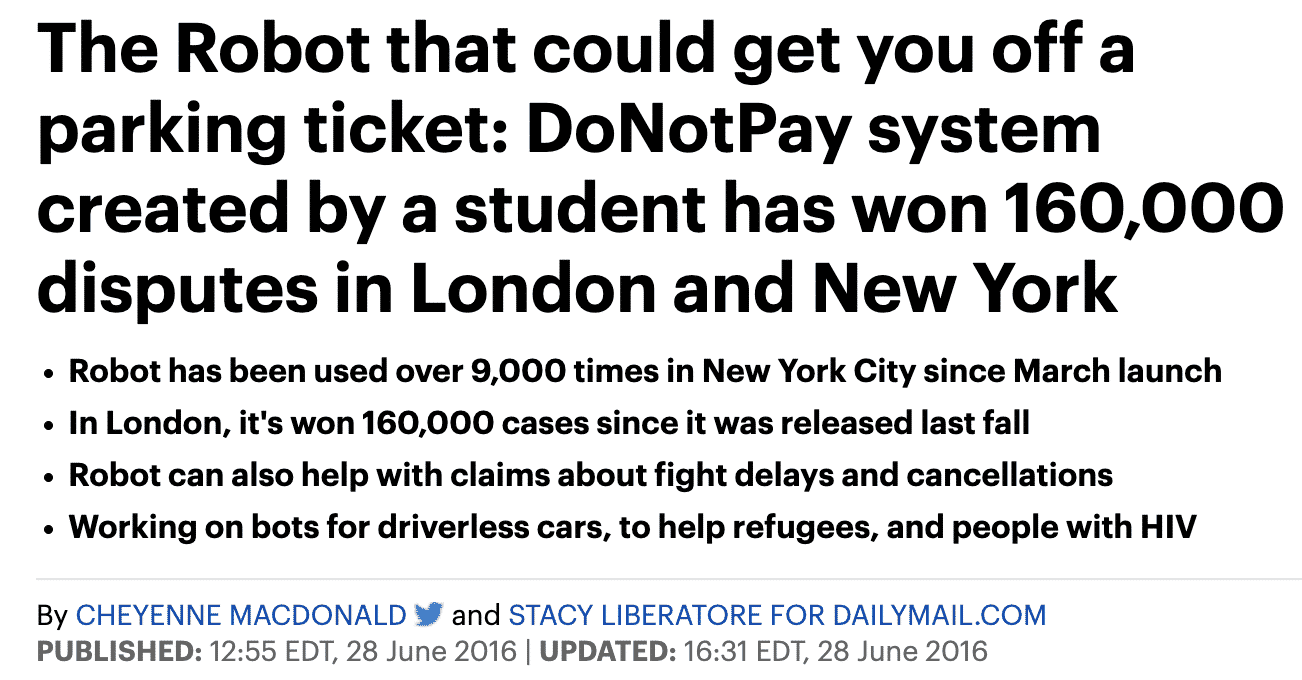 You can receive a Parking Charge Notice (PCN) from Horizon Parking if your car has breached the terms and conditions of the car park. You can find these rules on the signage displayed in the car park.
If for whatever reason, you weren't driving the car at the time the Parking Charge Notice was issued, you can give us the details of the driver through written communication. If you are responsible for the PCN, you have 28 days to pay it. However, if you pay within 14 days of the date of the issue, you can receive a prompt payment discount rate.
The last thing you want to do is ignore the PCN and not pay it. Private parking tickets like the ones you receive from , and if they aren't paid, your case can be sent to a Debt Recovery Agent. This can result in more administrative fees and fines.
If you believe the PCN was filed in error, you should take the time to dispute it. You need not worry if you haven't done this before because DoNotPay is here to guide you through it.
If you would like to contact Horizon Parking about the PCN you received, below are their contact details:
Phone number
01245 392 289
Website
Contact Us
Address
Horizon Parking Ltd

Finitor House

2 Hanbury Road

Chelmsford, Essex

CM1 3AE
How to Pay a Parking Fine for Horizon Parking
You have a few options for paying your PCN for Horizon Parking.
Online
Prepare your details and go to the Horizon Parking website.
Enter your PCN number and your vehicle registration.
Make sure all information is correct and hit submit.
If you don't have an account, you will need to enter payment information.
Telephone Payment Line
Call the 24-hour telephone payment line at 0330 008 1610.
Explain that you have a PCN you need to pay.
Provide the necessary information and complete the payment with the agent you are in touch with.
Payment Slip
When you get a Parking Charge Notice, it comes with a payment slip. You can fill out the slip and send a cheque to the address below.
Horizon parking
Finitor House
2 Hanbury Road
Chelmsford, Essex
CM1 3AE
How Do I Challenge a Parking Fine From Horizon Parking?
If you want to challenge a Parking Charge Notice from Horizon Parking, you can do so via a letter or an appeals form. If you choose to send a letter, make sure to include the PCN reference number, your vehicle registration mark, your address, your name, the name of the driver (if this is a different person) and any evidence you have.
Make sure to address your letter to the attention of the Appeals Department. You can mail it to:
Horizon parking
Finitor House
2 Hanbury Road
Chelmsford, Essex
CM1 3AE
Contest Parking Tickets in the UK Using DoNotPay
DoNotPay has a ton of experience contesting parking tickets, and we would love to help you with yours. The DailyMail even beamed about how well the product works after appealing more than 200,000 parking tickets.
Here's what you need to do to get started.
Log in to DoNotPay and go to the Ticket Disputes category. Select the Parking Ticket product.

Upload a photo of your citation.

Provide us with some details on why you believe the citation issued is a mistake.

That's it! You'll receive an appeal letter that contains the best argument to win your case.
It doesn't get any simpler. Take the letter we sent you and use it as your argument for appealing your ticket.
DoNotPay Works Even Outside of the UK
Should you happen to have a trip in the US or if you decide to move there for good, DoNotPay still got your back. We can also appeal for parking tickets issued in the US such as in:
DoNotPay Offers Thousands of Awesome Services
Helping you appeal your parking ticket/PCN is just one of many things DoNotPay can do for you. Here are some more examples of the solutions that we offer:.
Getting a parking ticket or a PCN might be enough to ruin your day but don't you let it. You can easily appeal your ticket if you believe it was issued in error. DoNotPay has a simple four-step process for you to appeal your ticket. Contact us to find out more.