How to Sign Up For Apple Fitness Free Trial With a Virtual Credit Card

Apple Fitness+ is a fitness app designed specifically to work with the Apple Watch. The service supports several workouts, including yoga, strength training, high-intensity intervals, and guided walks and runs. Workout sessions range from 5 to 45 minutes and take into account the metrics like your heart rate as they're measured by your Apple Watch. Apple offers two different sets of  to its customers.
Does Apple Fitness+ Offer a Free Trial?
Apple has two different tiers of , depending on whether or not you already own an Apple Watch. New Apple Fitness+ users can get:
One free month for existing Apple Watch users
Three free months with a new Apple Watch purchase
How Do You Sign Up for an Apple Fitness+ Free Trial?
Before you sign up for the service, you'll need to ensure you have the correct devices. To get the most out of Apple Fitness+, you'll need both an Apple Watch and another Apple device to sync with your watch that is new enough to support the program. You'll want to own an Apple Watch Series 3 or later, and one of the following:
An iPhone 6s or later
An iPad Air 2 or later
An Apple TV HD or Apple TV 4K
You'll also need to make sure the operating systems of your devices are fully updated. Apple Fitness requires:
Apple Watch watchOS 7.2
iPhone iOS 14.3
iPad iPadOS 14.3
Apple TV tvOS 14.3
If you need to update your iPhone's iOS, take these steps:
Tap settings.
Tap general.
Tap Software updates.
Follow all further prompts.
You'll also need the Fitness app on your non-watch device. The process is different for each type:
The Fitness app will appear when you connect your iPhone and Apple Watch.
When you update your Apple TV, the Fitness app will appear automatically.
If you're pairing your Apple Watch with an iPad, you'll need to download the Fitness app from the app store.
Finally, once you have your phone and Apple Watch set up, you're ready to start your Apple Fitness free trial.
Open the Fitness app on your iPhone.
Select the Fitness+ tab.
Tap the free trial button.
Log in with your Apple ID.
Confirm your new subscription.
If you don't already have a credit card associated with your Apple account, you'll be asked to enter payment information.
Will Apple Automatically Convert Your Free Trial to a Paid Subscription?
If you don't cancel your subscription to Apple Fitness+ before the free trial period ends, Apple will sign you up for a paid subscription and continue billing you monthly. If this happens, contacting customer service to get a refund will be difficult, so it's important to cancel your subscription promptly. To do this:
Go to the setting app on your iPhone.
Select your name.
Select subscriptions.
Choose the subscription you'd like to cancel.
Tap the red "cancel subscription" button.
If you cancel in the middle of a billing cycle, you'll keep access to your subscription until your next billing date. This date will be listed on the cancellation screen.
How Can I Get Free Trial and Avoid Getting Charged on My Own? 
It is easier to forget to cancel your free trial and end up paying for a subscription service you don't enjoy. Here are a few ways you can cancel a free trial and avoid getting charged:
Cancel payment once you sign up for the free trial.
If you cancel a free trial after signing up, you will still use it for the entire trial period without getting charged. It is one of the best and easiest ways to ensure you don't get billed.

However, remember that not all free trials operate in the same manner. Some services will stop your trial immediately you unsubscribe, e.g., Hulu and Apple Music.

Set a reminder a few days before your trial period ends.
Don't wait until your free trial ends to cancel your subscription. That's because you may take forever to find instructions on how to unsubscribe, and this could push you past your deadline.

Another reason why you shouldn't wait till the last minute is that most services will still charge you if you cancel less than 24 hrs before your free trial period ends.

Go virtual.
If you signed up with a free virtual credit card and forgot to cancel your subscription before your trial period ended, you can never get charged.

DoNotPay's Virtual Credit Card works by generating temporary credit cards that expire when you please. Some advantages of virtual credit cards include:

Reducing costs
Increasing security
Managing cash flow better
More convenient than physical credit cards
Protecting you from fraudulent activities
Helping you manage subscriptions

Speak with Customer Support.
Do not disregard how powerful personal appeal can be. If you thought you canceled your subscription before your free trial ended or your request was unsuccessful, you can contact Customer Support to help you out. Just ensure you remain humble and courteous in your request.
Use DoNotPay Virtual Credit Card to Prevent Automatic Renewal Charges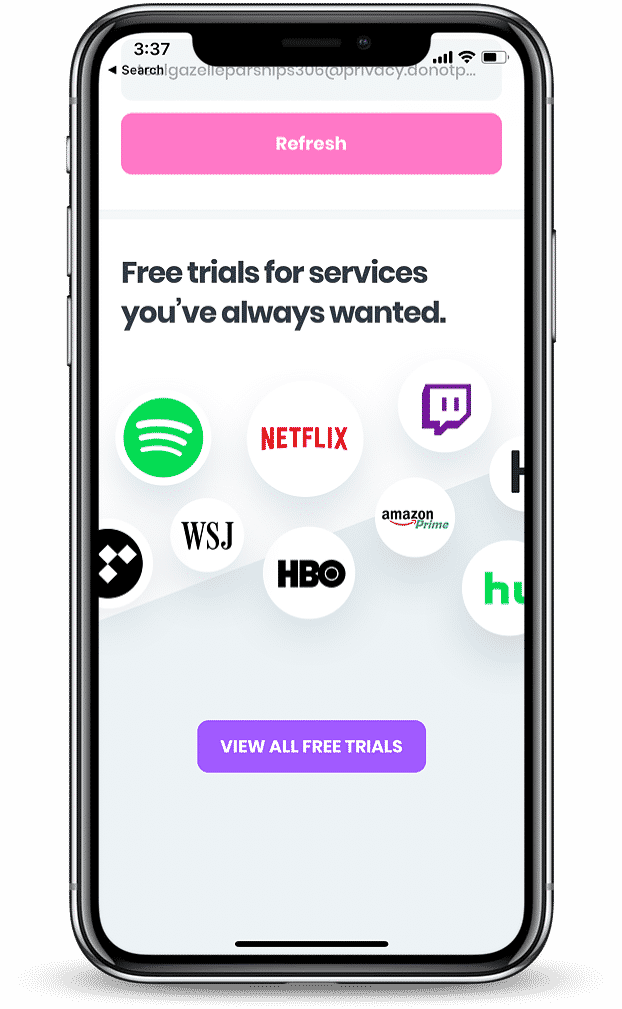 Signing up for a free trial always feels like a good deal, but it's easy to forget to cancel at the end of the free month and end up paying for a service you didn't want. DoNotPay's virtual credit cards allow you to avoid this problem by avoiding giving companies your credit card information. With the virtual credit card product, DoNotPay will generate random card details so you'll be able to sign up for the service. If the company tries to bill you, the payment won't go through because there's no actual credit card involved. Since you're only using this card information as a placeholder for free trials, this is safe.
How Much Does Apple Fitness+ Cost?
After the free trial ends, you can pay for Apple Fitness+ monthly or annually. The subscription costs:
$9.99 per month
$79.99 per year
You can also subscribe to Apple One Premier, which bundles Apple Fitness+ together with other Apple subscriptions. This service costs $29.95 per month, can be shared with up to five additional people, and includes:
Apple Fitness+
Apple Music
Apple tv+
Apple Arcade
iCloud storage
Apple News+
What Other Fitness Apps Offer Alternatives to Apple Fitness+?
If you're interested in a fitness app subscription, there are many options out there at both higher and lower price points than Apple Fitness+. These include:
What Else Can DoNotPay Do?

DoNotPay can handle just about any problem you encounter quickly, easily, and successfully. These include:
Interested in testing out Apple Fitness+ without the risk of billing after your free trial is up? Get in touch with DoNotPay today.