What Happens When You Click on a Link in a Spam Email (Don't Do It)
"Don't open any suspicious links, especially the ones that come in spam emails." It feels like this rule should be taught with good old classics like "Look both ways before crossing the street" or "Don't take candy from a stranger." We live in a digitalized age where screen time for us and our children keeps increasing exponentially.
While benefits of the internet and easy electronic communication abound, these tools come with certain risks. The Nigerian prince email scam, for example, has been around for decades now, but people still fall for it. Just in 2018, it claimed over $700,000 from gullible Americans, which proves beyond any doubt that learning how to stop spam emails is crucial in the 21st century.
Not Every Spam Email Is Dangerous, but Still…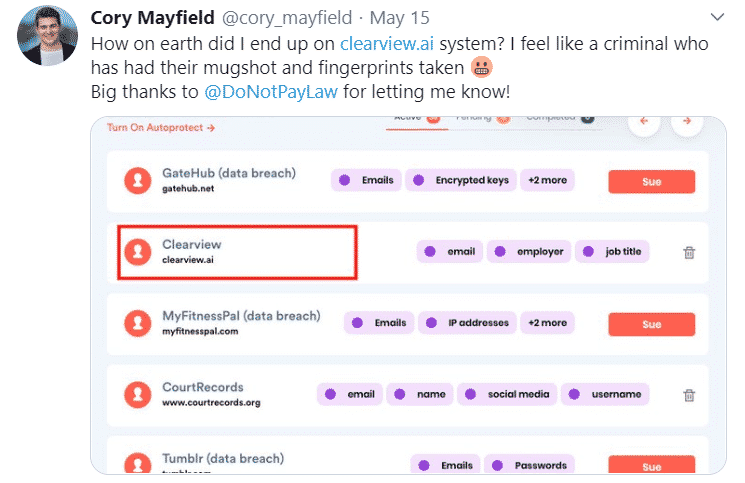 If you want to win the fight, you have to know your enemy. Considering how different spam emails can be, it's no wonder that many people can't resist the temptation to click that link and suffer the consequences. Some spam emails are just annoying ads for products that you probably don't care for. Others can be vicious attempts to steal your identity and do some serious damage. Here's an overview of the most common spam email types:
Spam Email Type

Brief Description

Advertisements

Appear most often

Serve to grab your attention and make you purchase the product

Might be a scam but not necessarily

Hoaxes

Usually contain offers of products and services with miraculous results

Malware Notifications

Contain intense colors, sounds, or wording to inform you your device has a virus or malware

Offer solutions if you click a link or download an attachment

Pornographic Spam Emails

Use arousing imagery to pique your interest

Might be ads for legit adult websites and products, but also scams

Phishing Emails

Often use email spoofing creating a false sense of security

Demand some sort of action that will make you disclose valuable information like credit card details or passwords

Money Scams

Ask for a small contribution to some big causes

Have a goal to steal your bank details
I Clicked on a Link in a Spam Email
! Now What?
First of all, try to remain calm. Don't go too hard on yourself because it can happen to anybody. While some of the spam emails are quite obvious in their attempt to get harmful malware on your computer or get a hold of your credit card info, some sound so real that a true criminal mastermind could have created them.
Most malicious links will take you to a website where you're supposed to log in or enter your bank account info. The crucial step here is to close the page as soon as possible and refrain from typing in anything. In some cases, it will seem like nothing happened after you hit that shady link, but it doesn't mean you're safe.
If you clicked on a link from a spam email and immediately noticed that something's not right, there's still a lot you can do:
Get offline as soon as possible

—Staying connected to the internet means more risk that dangerous malware might spread to other devices using the same network or that someone might attempt to control your device remotely

Use antivirus software to scan your device

—There are many antivirus and anti-malware programs for your phone and computer. Some are free, while others require a paid service plan. Whichever option you use, make sure to do a full device scan and follow its instructions. Do it while you're offline

Change your login credentials

—Start with the most important ones, like your email, PayPal, social media, and online banking account passwords. Try to use another device for making changes, if possible. Getting this sort of information is the goal of email scams, and the sooner you alter what they stole, the better for your wallet

Make file backups

—This piece of advice works best if you do it regularly and before something bad happens, but it can also do wonders after the accident occurs. If your phone or computer needs a repair, transfer the most important files to a cloud or an external drive since malware might destroy or corrupt your data
What Else Can You Do to Prevent Email Scams?

Unsubscribing from emails should do the trick for annoying ads from websites you visited who knows when. If you're dealing with a blatant phishing attempt, try to find the time to report spam email and help others. Still, just like in medicine, prevention goes a long way. Here is some advice on how to prevent email scams and never have them happen to you again:
With DoNotPay, You Won't Have to Worry About
Clicking on
a
Link in
a
Spam Email
!

DoNotPay can help you prevent problems with spam email before they compromise your finances and overall online safety. The method is easy, and it takes only a few steps to complete:
Set up your profile on the DoNotPay website using a

Click on Spam Collector after you log in

Type in your email address

Forward any spam or suspicious emails to

spam@donotpay.com
When DoNotPay gets your forwarded email, it will immediately block the sender and notify you if there's an ongoing investigation or class action against them. That way, you can join the lawsuit, and if they're proven guilty, you will get compensated! Taking money from email scammers? Now, that's proper spam email revenge!
DoNotPay Protects Your Physical Mailbox Too!

In this day and age, we are mostly communicating online, and sending letters in snail mail seems obsolete. Still, some bills and reports will find their way to your mailbox. It wouldn't be advised to lose them in piles of unsolicited leaflets promoting different doohickeys and thingamabobs. DoNotPay has your back with this issue too:
Start by taking pictures of physical mail you don't want to receive any more

Open the DoNotPay webpage and log in

Select DoNotMail

Upload your photos
This way, you will have full control over your mailbox and help save the planet by reducing paper waste!
DoNotPay Has More Tricks Up Its Sleeve

Living in this cyberage of ours comes with more risks than spam and phishing emails. Reporting email abuse might help with those problems, but many people struggle with cyberstalking or email harassment. DoNotPay can assist if you're a victim of abuse and bullying, even in cases of sexual harassment or landlord harassment.
Are you trying to get a refund from Spotify or asking for your money back for that eBay purchase? Your pocket robot lawyer will prove invaluable once again. Those examples are just a few out of many solutions DoNotPay has for annoying legal and administrative issues.
Log in to your DoNotPay account in a , and explore a plethora of fixes for your daily struggles:
Contesting speeding tickets

Challenging traffic tickets