How to Request Your Birth Certificate From Washtenaw County
Birth certificates are important documents to prove identity. A certified birth certificate is required when applying for
Driver's license

Passport

Citizenship forms when starting a new job.
The process to request a birth certificate varies from state to state. Some locations are easier than others to negotiate the requirements to request a copy of your birth certificate.
Today, we'll cover all the ways you can get a .
The process is simplified by using the DoNotPay app to request your birth certificate. DoNotPay cuts through the red tape and gets your request submitted.
How Do I Request My Birth Certificate From Washtenaw County?
Birth certificates can be requested:
In-person, or by mail, at:
Washtenaw County Clerk – Vital Records Division

200 N. Main, Suite 100 P.O. Box 8645

Ann Arbor, MI 48107-8645

Online via their secure portal
Request forms must be completed. This form is available on their website or in person.

Online or mail requests must be accompanied by a copy of the front and back of your driver's license or other state-issued ID.
The appropriate fee must also be submitted at the time of the request. The fastest and easiest way to submit your request for a is to use DoNotPay.
How Much Does a Copy of a Birth Certificate Cost in Washtenaw County?
The Vital Records Division of Washtenaw County has the following fee structure for :
First copy - $15
Additional copies of the same certificate - $5
Senior citizen (age 65 and older) - $5
Payments accepted:
In-person - cash, check money order, debit card, credit card*
Online - credit cards only*
By mail - check or money order
*Washtenaw County only accepts MasterCard, Visa, or Discover credit cards.
Who Can Request a Birth Certificate From Washtenaw County?
All birth records are considered confidential. Access to birth records and birth certificates is limited. The only people who can request a copy of any person's birth certificate include:
The person named on the birth certificate
A parent of the person named on the birth certificate
The legal guardian or representative of the person named on the birth certificate
Proper documentation and identification are required to authenticate a requestor's status to request a birth certificate for another.
Request Your Birth Certificate From Washtenaw County Instantly With the Help of DoNotPay
The perfect solution to requesting your birth certificate from anywhere is using DoNotPay. The steps laid out by DoNotPay makes the entire process super easy. DoNotPay takes the confusion out of the process.
If you want to order a , but don't know where to start, DoNotPay has you covered in these 8 easy steps:
1. Go to the Birth Certificates product on DoNotPay.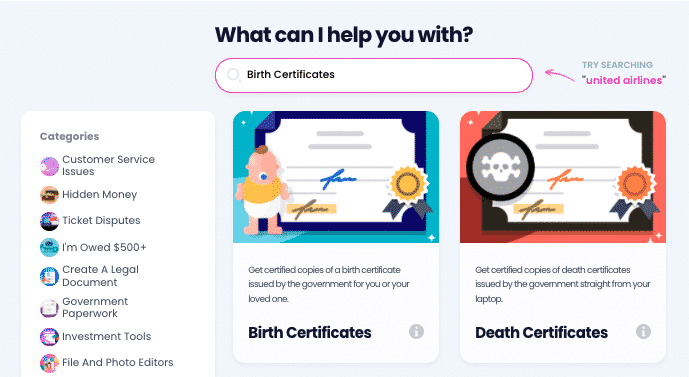 2. Select who the certificate is for (you or a loved one). If you are requesting a copy of someone else's certificate, enter their personal details, and upload evidence that proves your relationship.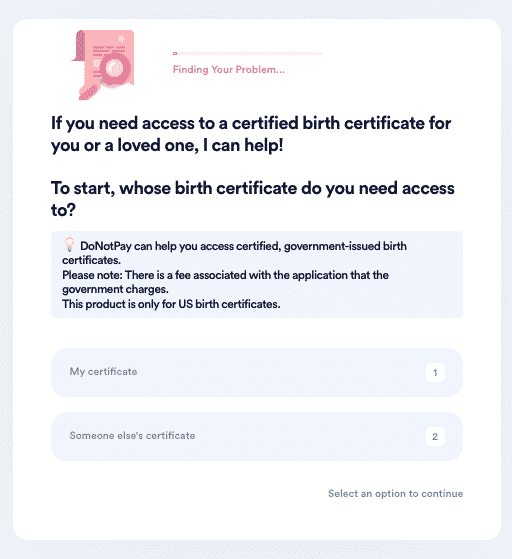 3. Enter the location you or your loved one was born in, so we can complete the form specific to your state.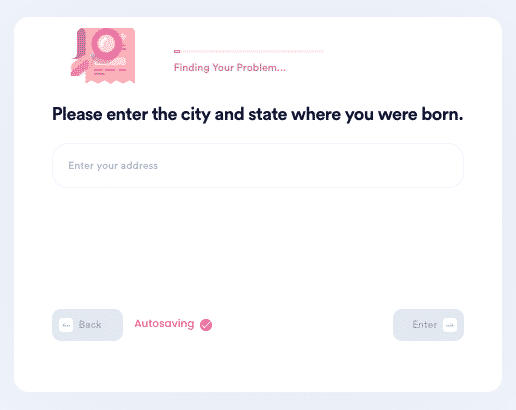 4. Enter the name(s) of the parent(s) as displayed on the certificate.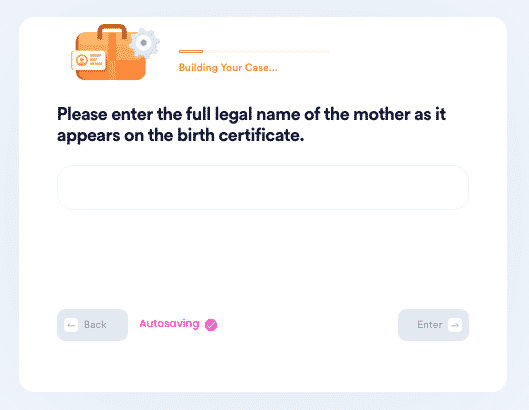 5. Indicate what you will be using this certificate for, and choose whether you need an authorized or certified copy.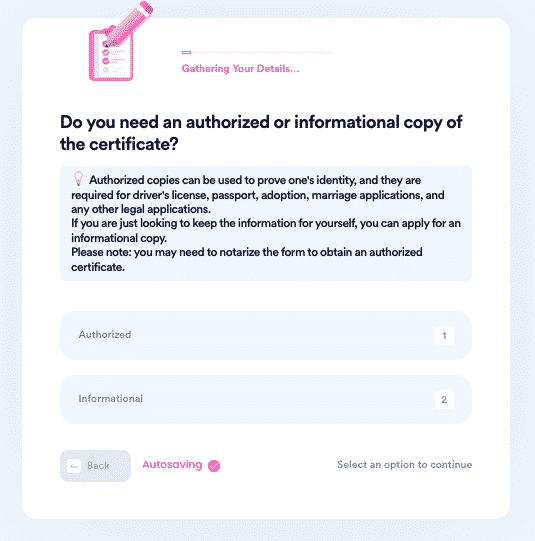 6. Enter your contact information and shipping address. Upload copies of your government-issued identification, such as a driver's license.
7. Choose whether you would like to electronically sign this form or not. Once we generate the form, verify that all of the information is correct.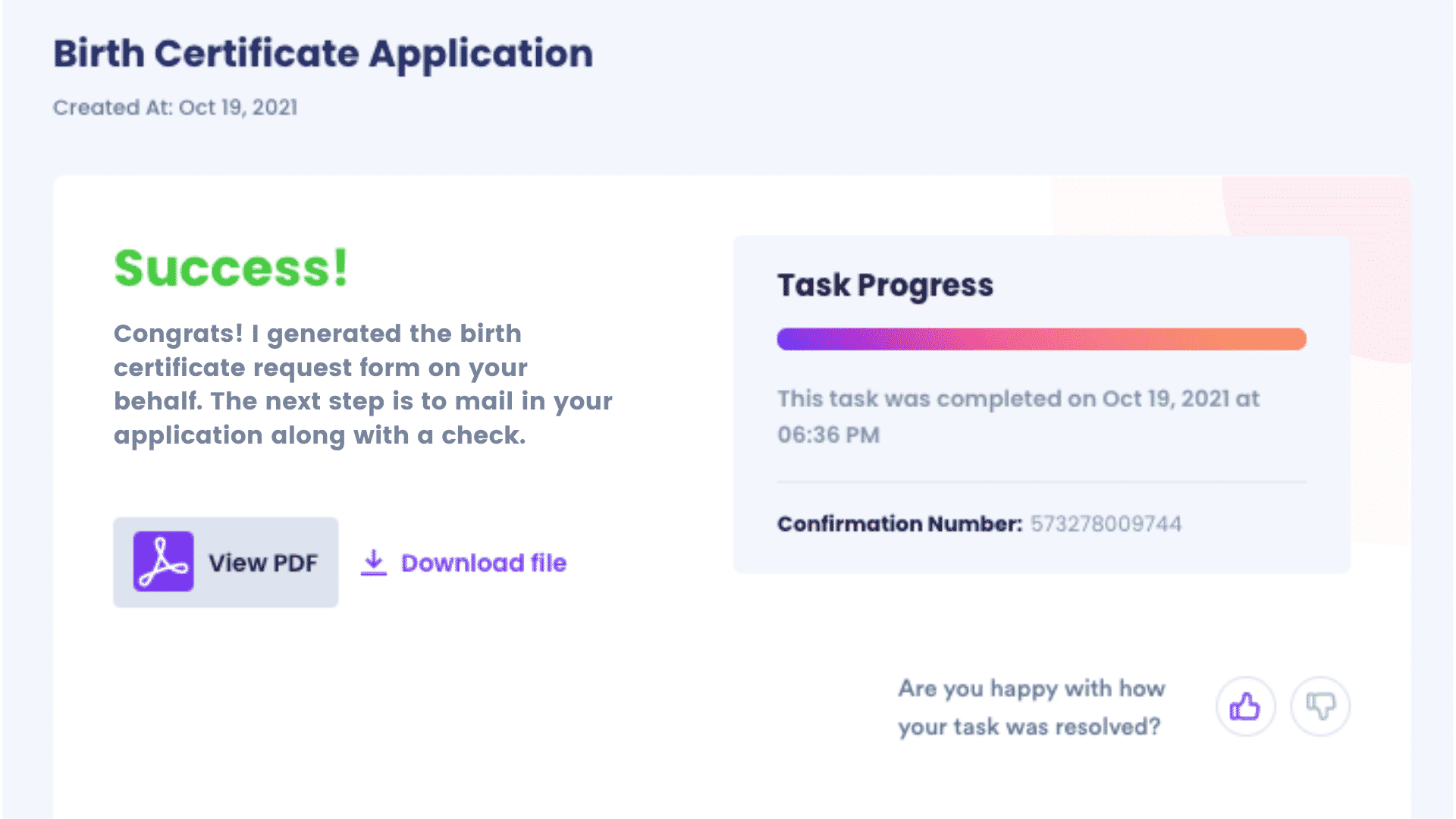 8. If you need the document to be notarized, schedule a notarization appointment using our Notary product. Otherwise, proceed to our Mail Checks product and let DoNotPay mail-in your request form with a check on your behalf.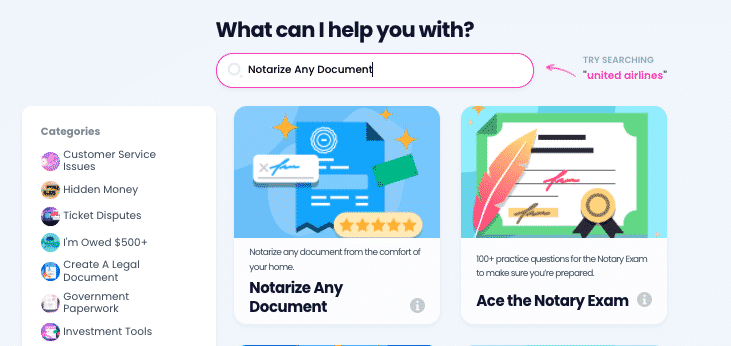 Now you can spend your day doing something fun, instead of chasing that birth certificate.
Why You Should Use DoNotPay to Request Your Birth Certificate From Washtenaw County
DoNotPay simplifies every search and application because:
DoNotPay provides all the necessary steps in one place.
Get connected with access to virtual notary services.
All applications are filed on your behalf through the DoNotPay app
Try DoNotPay before you search all over the internet on your own to find the answers. We've already done the work for you.
DoNotPay Helps Answer Additional Questions About Requesting Birth Certificates
Check these FAQs for your birth certificate needs:
And there are still more ways to use the app.
What Else Can DoNotPay Do for You?
DoNotPay has solutions to many problems people run across every day. These solutions are all available right now and in one place:
Check these out and see what else DoNotPay has for you today!