How to Challenge Toll Tickets in Florida
The complex network of lakes, wetlands, and rippling topography of the state mean that Florida roads are not a grid you can weave through or catch an alternate route. So when there's a toll road between you and your destination, you'll be taking that road.
The question is, are you ready for the toll? Do you have your SunPass? If so, does it have funds? Do you have spare change for a cash toll? Anyone can get caught on the wrong road in Florida, unprepared for the toll, and end up with a ticket. If you're facing a toll ticket in Florida, DoNotPay can help.
How Do Tolls Work in Florida?

Tolls typically go to pay for the road construction and ongoing road maintenance of stretches of highway. Most Florida toll roads use the SunPass. This is an electronic toll tag that you should keep supplied with sufficient funds for your travels. When the SunPass is on your windshield, it will be read via radio signal as you pass under electronic toll booths.
Other toll roads in Florida have photo-based Pay-by-Mail toll booths and only a few still accept physical change to get through.
How Much Are Tolls in Florida?
Tolls in Florida are based on the specific road, number of axles, and whether you have the SunPass discount. Lists extending up to 8 axles are available but here we'll list the fee for 2- and 3-axle vehicles for each Florida toll road.
Florida Toll Road
SunPass

2-Axle Toll

2-Axle Toll
3-Axle Toll
528 Beachline Expressway
$3.70
$5.50
$8.50
Alligator Alley
$2.94
$3.25
$6.50
Central Florida Greeneway
$7.63
$9.25
$16.50
Florida Turnpike
$17.63
$22.18
$34.87
Suncoast Parkway
$5.08
$6.91
$13.82
408 East-West Expressway
$4.10
$5.00
$8.00
Airport Expressway
$0.66
$1.32
$2.64
Dolphin Expressway
$2.26
$4.52
$9.04
Don Shula Expressway
$0.93
$1.86
$3.72
Gratigny Parkway
$0.94
$1.88
$3.76
Pinellas Bayway
$0.54
$1.00
$2.00
Polk Parkway
$3.21
$4.50
$9.00
Sawgrass Expressway
$2.14
$2.68
$5.36
Selmon Expressway
$4.16
$5.24
$10.48
Snapper Creek Expressway
$0.46
$.092
$1.84
Western Beltway
$6.40
$6.01
$13.14
Cape Coral Bridge
$2.00
$5.00
$7.00
Gargon Point Bridge
$4.50
$5.00
$10.00
Midpoint Memorial Bridge
$2.00
$5.00
$7.00
Sanibel Causeway
$6.00
$9.00
$12.00
Sunshine Skyway
$1.07
$1.50
$3.00
How to Pay Tolls in Florida
The best way to keep up with your tolls in Florida is to fund your SunPass and keep your DMV records up-to-date. This makes it possible to pay electronically and to receive your invoices by mail for those toll roads that are camera-only.
In order to pay any tolls you receive an invoice for in Florida, follow the instructions in the Invoice. There are several tollway systems in Florida which do not all share the same payment and invoice system. As a result, you'll need to follow the brand-specific instructions for each toll invoice you receive by mail.
What Happens if You Don't Pay a Toll in Florida?
The toll fine in Florida for not paying a toll is $262. This can be billed to you in a number of circumstances.
If you go through an electronic toll lane without a toll tag or fail to respond to a by-mail invoice, you will be fined a toll violation. This can cost you as much as $262.00. If you have heard that a toll violation is $100, this is outdated Florida information.
Can I Appeal My Toll Violation in Florida?
Yes, you can and should appeal an incorrect toll violation. If you have been billed in error or due to a miscommunication, you should seek an appeal for a toll violation charge. Incorrect toll invoices and charges can happen for a number of reasons.
The electronic toll system is not perfect, and neither is the photographic license plate reading technology. Sometimes, the wrong person gets an invoice for a trip they didn't take or you may be incorrectly billed for the distances you traveled.
Reasons to Dispute a Toll Ticket
Here are some reasons you should dispute a toll ticket:
The name or license plate are not correct on the invoice
You did not receive an invoice before receiving a toll ticket
You tried to pay the toll ahead of time with technical difficulties
You did not drive or take toll roads at the times you were charged
SunPass technical difficulties
Contest Tickets in Florida in Less Than 120 Seconds With DoNotPay
If you have been charged a Florida toll ticket incorrectly, DoNotPay is uniquely equipped to help. We have disputed over 200,000 tickets successfully, and we can help with your toll ticket as well. Simply tell us about the driving you've done, how much the ticket was, and why you think the charge is not fairly or correctly assessed.
DoNotPay will draft your appeal letter and get a message to SunPass and the toll authority to ensure your case is addressed. Let us take on the red tape so you can avoid unnecessary costs in the hundreds of dollar ranges.
Here's how to get started:
Log-in to DoNotPay and find the Toll Booth Ticket product. 
Upload a photo of your toll violation. 
Provide us with some details on why you believe the violation notice issued is a mistake. 
Select whether or not you want the letter mailed to the traffic ticket issuer on your behalf!
That's it! You'll receive an appeal letter that contains state vehicle codes to boost your case. 
It's really that simple! Look out for your traffic ticket issuer's response to discover whether you won!
DoNotPay can also help you with the following:
What Else Can DoNotPay Do?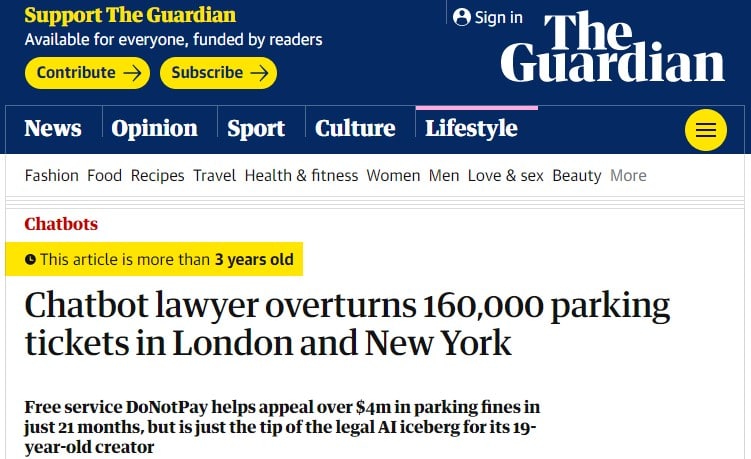 DoNotPay can help you dispute toll tickets, but we can also do a lot more. Explore our many online tools and services to find other ways we can help you save money and time. Don't take life's hassles lying down. DoNotPay is here to help you make hard tasks easy.