Stop Paying Unfair Golden Gate Bridge Toll Fees — Appeal Now
Anyone who lives in San Francisco and crosses southbound on the Golden Gate Bridge knows you have to pay a bridge toll fee. One good thing is you don't have to pay the toll in person on the bridge as it was in the old days. But even though you can now pay using digital means, the toll still needs to be paid promptly.
If you don't pay the toll fee, you'll receive a violation, plus associated late fees. Overturning these is possible, but the process often takes extra time you probably don't have. DoNotPay can make disputing your Golden Gate Bridge toll fee easier and faster.
How Much Are Toll Fees at the Golden Gate Bridge?

San Francisco goes by how many axles your vehicle has when it comes to Golden Gate Bridge toll charges. Take a look at our toll fee table to find out what you'll have to pay:
| | | |
| --- | --- | --- |
| Axles | Regular Toll-Free | Payment through FasTrak |
| 2 Axles/Motorcycle |  $9.05 | $8.05 |
| 3 Axles | $27.15 | $24.15 |
| 4 Axles | $36.20 | $34 |
| 5 Axles | $45.25 | $40.25 |
| 6 Axles | $54.30 | $48.30 |
| 7 Axles or More | $63.35 | $56.35 |
| Carpools | N/A | $6.05 |
These rates went into effect on July 1, 2021, after in-person tolls were stopped due to the COVID-19 epidemic.
How Do You Pay for Toll Fees at the Golden Gate Bridge?
You no longer have to deal with opening your wallet to pay cash for a toll on the Golden Gate Bridge. They now offer various digital methods to pay for your toll:
Pay using  FasTrak toll tags. This is a new online service allowing you to pay your Golden Gate Bridge toll electronically. When you get the toll tags, you can pay right on the bridge itself (and other locations) using your transponder.
Pay via a license plate account. With these, you don't have to deal with toll tags and just have an invoice sent to you electronically. Your license plate is used as an ID if you travel over the Golden Gate Bridge regularly.
A one-time payment system. If you're just crossing the bridge once, you can make the toll payment through the FasTrak website. They even let you pay in advance if you're planning to cross southbound on the Golden Gate Bridge soon.
Receive an invoice in the mail. You can pay it online, by phone, in-person, by mail, or at a cash payment facility.
Can I Contest My Golden Gate Bridge Toll Violation?
When you get an invoice for your Golden Gate Bridge toll, you're expected to pay it within 21 days. Not paying is going to mean a violation sent to you, even though the city of San Francisco lets you contest it. Just visit the FasTrak website where a page is available to explain why you think you had an unfair violation. To get started, you have to provide your invoice number and license plate number.
Late fees are a bit steep if you don't pay your Golden Gate Bridge toll, so it's always a good idea to contest your violation to the best of your ability. Part of this often involves sending a letter explaining why you think you shouldn't have to pay a violation fee.
It can well be worth the hassle, but you need some digital guidance to create an effective letter explaining your situation.
Contest Your Golden Gate Bridge Toll Violation in Less Than 120 Seconds
DoNotPay helps you get out of that toll violation using these five simple steps:
Log-in to DoNotPay and find the Toll Booth Ticket product.

 

Upload a photo of your toll violation.

 

Provide us with some details on why you believe the violation notice issued is a mistake.

 

Select whether or not you want the letter mailed to the traffic ticket issuer on your behalf! 
That's it! You'll receive an appeal letter that contains state vehicle codes to boost your case.

 
Yes, it is this simple! All you need to do is look out for your toll violation issuer's response to discover whether you won! We've already helped millions of people waive toll violation tickets here in America and the U.K.
Media coverage from sources like Newsweek explains how much money we've helped people save as a result of our app. It works by using AI technology rather than real lawyers. We've proven bots work just as effectively at helping with legal concerns than real lawyers can, saving you tons of money!
What Else Can DoNotPay Do for You?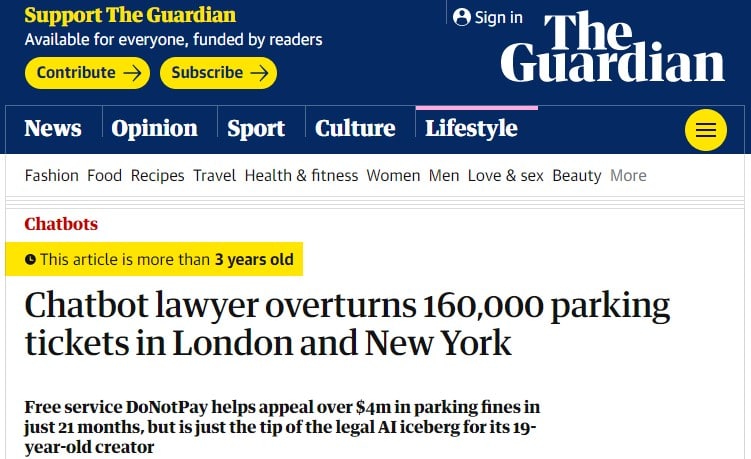 We can do so much more than help you with bridge tolls. However, we also help with other bridge toll matters like:
DoNotpay can also help you with:
Along with these, we also help with numerous legal issues ranging from small claims court lawsuits to paying late bills. Visit our website to find out more about our comprehensive app features.