Challenge Unfair Budget e-Toll Charges In 5 Minutes
If you want to drive on toll roads, you need to choose an e toll service. The global rental car leader like Budget will charge you for toll costs plus a small service fee. Whenever you travel through a toll booth, you need to pay a toll charge. around $2.50 per day or $10 per week. However, there are many times when drivers get an unnecessary charge. Paying such unnecessary charges sounds unfair to your pocket, right? But the good news is that there is one of the best ways to avoid such expenses. DoNotPay is a platform that allows consumers to avoid toll charges. We will help you to ensure that we resolve your task in real-time.
How Does Budget or Avis e-Toll Fee Charges Work?

Certain roads and highways in the US charge a fee when any traveler wants to travel on them. Budget charges approximately $5.95 per day. For all rentals, the maximum charge is $29.75. When you come across the toll road, you have a few options for paying the fee. A few ways that you can use to pay the toll road fee include:
Cash
Debit or credit card
Online registration
Electronic transponder
However, different toll booths have different ways to receive payments. When you don't have an option to pay via cash, you can choose an electronic method. Toll roads are usually less crowded and well-maintained. This is why you've to pay some extra charge to drive them. Avis will be reflected in 4-8 weeks, after which you need to pay the fees.
How to Pay Budget/Avis E Toll Fee
All the Budget and Avis vehicles come with an electronic tag. Travelers can pay the fee using the electronic method. Here are a few steps by which you can pay the Avis e toll fee.
When you drive on the toll road, points will be added to your E or e account. The toll will automatically be available in your toll account. Be sure you only use the electronic tag linked with your Budget or Avis vehicle.
Use your rental document number and the surname of the driver to check fees. You can check the charges online along with the fees.
Once you know how much you need to pay, the next step is to choose the payment method. For cash, you need to pay around a $5.00 daily service fee. Whereas for credit cards, you need to pay a $3.30 daily service fee.
Can I Dispute/Contest/Appeal My Budget or Avis E Toll Fee?
Yes. You can always dispute your . Being a stress-free car rental service, there are ways to contact Avis.
Avis Car Rental

Telephone:
1-800-352-7900
Email:
Customer Service
U.S. Mail:
P.O. Box 699000 Tulsa, OK 74169-9000
Hours of Operation:
7:30 a.m. – 7:30 p.m. CST

Budget Car Rental

Telephone:
1-800-621-2844
Email:
Customer Service
U.S. Mail:
P.O. Box 699000 Tulsa, OK 74169-9000
Hours of Operation:
7:30 a.m. – 7:30 p.m. CST

Budget Truck Rental

Telephone:
1-800-462-8343
Email:
Customer Service
U.S. Mail:
P.O. Box 699000 Tulsa, OK 74169-9000
Hours of Operation:
7:30 a.m. – 7:30 p.m. CST
If you want to get the fastest service, be sure you contact via phone. It will help you to contact the team and discuss your case. However, contacting the rental car service isn't an easy feat. With a lot of things involved, you need to spend your time and effort.
DoNotPay Chatbot Lawyer Has Beaten 200,000 Toll Tickets
If you can't handle the task yourself, DoNotPay is ready to assist you. We've experience handling tickets and tolls. Similarly, we can handle your Avis e toll fee on your behalf. The best part about DoNotPay is that we always make the task super easy for you. Our easy-to-use platform will ensure that you get the right help and rid yourself of the extra fees.
Log in to DoNotPay and find the Toll Booth Ticket product.

Upload a photo of your toll violation.

Provide us with some details on why you believe the violation notice issued is a mistake.

Select whether or not you want the letter mailed to the traffic ticket issuer on your behalf!
That's it! You'll receive an appeal letter that contains state vehicle codes to boost your case.
And you're done. Once you complete the above steps, we will start the process. We will gather the right information to improve your case. We have successfully beaten 200,000 toll tickets. We would love to solve your hassles with the toll tickets.
Other Stuff That DoNotPay Help You With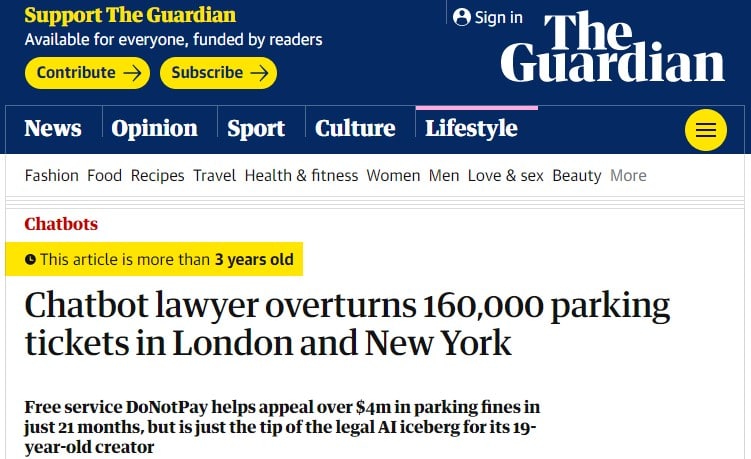 Not just handling the tickets, DoNotPay does plenty of other stuff too. If you're dealing with issues, we are here to assist you with complete help. Our user-friendly platform will make the complicated task easier. Whether it's handling car registration renewal or getting free trials, we can help. Check out our other articles to know more about what we offer.
Even if you wish to contact the company via phone, DoNotPay can help. We will help you avoid the long phone call queues. Thus, we will ensure that you talk to the Budget/Avis group in no time. To access our product, all you need to do is sign up at the platform. Use any web browser to scroll through our products today.