Can You Appeal Hertz Toll Charges? — Yes, Here's How
Car rentals are a necessary part of a busy life. From car rentals for travel to rentals when your car is in the shop, we all find ourselves diving into a rental car at one point or another. Hertz is one of the leading brands in car rental in the US, but their methods for managing tolls are well known to be excessive and exploitative.
The Hertz toll charge is supposed to be smooth and easy. Instead, it's a nightmare that can multiply the cost of your rental with stacking charges that are both not listed on your receipt and charged as a surprise 3 weeks after your rental ends. If you need to dispute excessive Hertz toll charges that were not clearly explained and were exploitatively stacked, DoNotPay is here to help.
How Does Hertz Handle Tolls for Rental Cars?

Hertz provides a PlatePass, an electronic toll pass that works for most electronic toll roads in the US.  If you open the shielding box, the toll tag will be read when you go under an electric toll booth. This activates the PlatePass tag which pays the toll. Hertz will pay the toll and charge you a daily toll fee. For more info, you can also check the Hertz Toll Charge FAQ page.
Hertz charges you for:
PlatePass Toll Tag System
Cost of the Toll
Daily fee for toll roads
Toll fee for every rental day after you use a single toll
Stacking Daily Toll Fee on Days You Don't Use Tolls
You don't just pay the daily toll fee on the day you drive a toll road. Hertz regularly charges the toll fee additionally for every day after you use a toll road for the duration of your trip - with a cap at $24.75. This means a $3 toll can become a $30 charge to your account.
The Surprise Hertz Toll Charge
To make matters worse, your tolls and daily fees don't appear on your Hertz receipt when you turn in the car. This means there is no warning when, 3 weeks later, you're hit with a bill from "ATS" for the full amount - usually the maximum of $24.75 plus the number of your tolls. They may also tack on a toll violation if you rolled through a camera-only toll booth.
How Much Are Hertz Toll Charges?
The Hertz Toll Day Pass is calculated based on the State where your car has been collected.
Rates for Passenger Vehicles
NSW
$18.70 per rental day
VIC
$17.00 per rental day
QLD
$13.20 per rental day
ACT
$12.10 per rental day
WA
$11.00 per rental Day
 SA
$12.10 per rental day
Hertz charges and charges and charges for tolls. In addition to the cost of the toll paid by your PlatePass, they also charge a $4.95 daily toll service fee. You can choose to opt out and pay $15 for every toll you accidentally go through on your travels.
How to Pay a Hertz Toll Charge
Hertz toll charges are automatically charged to you after being processed through PlatePass and ATS. You will see these invoices appear on the same credit card you used to rent the car. Hertz toll charges typically appear 3 weeks after the end of your rental period.
Sometimes, Hertz offers toll packages where you can choose to prepay the daily fee and the predicted tolls. This may be useful if you know that your itinerary will take you over many toll roads each day. However, they typically do not disclose these potentially lower-cost options.
Can I Dispute My Toll Charge From Hertz?
Absolutely, yes. Hertz has already been legally identified as practicing fraudulent, deceptive, and exploitative toll charge policies. In 2014, Hertz was subject to an $11 million forced refund to 1.8 million previous customers who were all charged excessive PlatePass fees without being told that they were auto-enrolled, what the fees were, or what their options were to avoid these fees.
Even after this hefty slap on the wrist, Hertz is still practicing its recurring daily toll fee scam. If you were not sufficiently informed of the toll policies and face an extortive amount in Hertz toll charges after your car rental, you can and should dispute. DoNotPay can make that disputing process smooth and easy for you. After all, you're the wronged party.
Reasons to Dispute a Toll Charge From Hertz
You can dispute a toll charge from Hertz if:
You were charged toll fees on days you did not use toll roads.
You were not informed of the toll system or the potential fees.
You did not take a toll road and were charged.
You were charged a toll violation fee on a road with no options.
The amount in Hertz toll fees you were charged does not match contractual or website-stated amounts.
Don't be afraid to contest a toll charge. DoNotPay can help you.
Contest Hertz Toll Charge in Less Than 120 Seconds With DoNotPay
The toll system in the US is not perfect. There are mistaken toll charges all the time, but Hertz takes the cake. Hertz goes out of their way to create a trap for customers that they don't mention before the rental, don't include on the receipt, and hope to slip in extra days of unnecessary fees weeks after your rental is over. This is not just underhanded, it has been legally identified as fraudulent.
You have every right to dispute your Hertz toll charges, and DoNotPay can help you do it. We've handled more than 200,000 toll tickets and can help you take Hertz off its high-horse when it comes to overcharging for toll fees. All it takes is a few details shared and we'll take care of the paperwork that comes next on your behalf.
Here's how to get started:
Log-in to DoNotPay and find the Toll Booth Ticket product.
Upload a photo of your toll violation.
Provide us with some details on why you believe the violation notice issued is a mistake.
Select whether or not you want the letter mailed to the traffic ticket issuer on your behalf!
That's it! You'll receive an appeal letter that contains state vehicle codes to boost your case.
It's that simple! Look out for your traffic ticket issuer's response to discover whether you won!
DoNotPay can help you dispute ERAC toll charges as well as Bay Bridge toll fees.
What Else Can DoNotPay Do?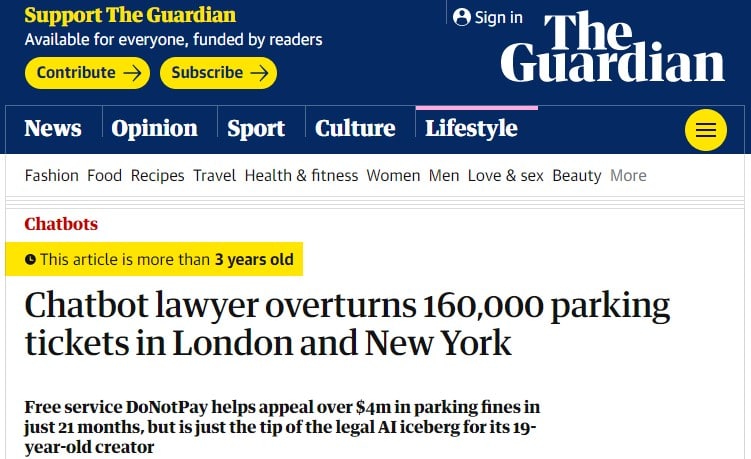 DoNotPay is here for you when corporations try to steal, cheat, and put the red tape in between you and fair treatment. Let us help you break through the barriers and get your money back from stacking toll fees. Here are a few more ways we can help you save money, time, and headaches this year.