How to Challenge a Toll Ticket Without a Lawyer and Win
Toll roads can be public or private, long or short. Sometimes it is a single bridge, sometimes a toll road is an exit after exit of the curated booth-defended roadway. When traveling, toll roads can become your bane, hard to avoid even with good GPS settings. Living locally, you may discover that there's a toll road that can't be avoided on your usual commute, or on the way to somewhere you must go routinely.
In these situations, the smart move is to get your toll tag or spare change ready as you plan your route. These tolls are expected. But what if you are charged for a toll or even get a violation that you didn't expect? DoNotPay can help you dispute toll tickets placed on your records due to mistakes or technical errors, or recent ownership transfers.
How Do Tolls Work?

Tolls work in three different ways: Cash, Camera, and Wireless.
| | |
| --- | --- |
| Wireless Tolls | Wireless tolls are increasingly popular because they are a no-stop solution with accounts and payments managed online. EZ-Pass is used internationally, but every state and private toll road makes their own choice and there are diverse toll tags you may need if you travel between states in the same car. Electronic toll tags can experience technical difficulties and false readings, which may lead you to dispute an incorrect . |
| Cash Tolls | Cash tolls are the kind you expect, dropping a few dollars or loose change into the hopper at a brief stop. Occasionally, there are human-manned cash tolls that may also accept payment cards. Cash tolls are the most likely to be accurate, as you only pay them when your car is physically at the toll booth. |
| Camera Tolls | Camera tolls are often called Pay-by-Mail. These snap a picture of your license plate and send the toll fee to the registered owner. Camera tolls can generate toll ticket errors with misread plates and ownership transfer issues. |
How to Pay a Toll
Keep your toll tag funded
Keep spare change in the car
Respond to by-mail toll invoices
Contact the toll road organization directly
Paying a toll depends on the type of toll you're dealing with. For cash tolls, simply keep a stock of loose change and low-denomination bills in the car. Occasionally break a 20 at the vending machine or buy coffee to stock your supply.
For toll tags, keep your tag funds topped up with regular or automatic payments. However, also keep an eye on your tolls to make sure each charge is a trip you really made. EZ-Pass has been known to produce tolls in error.
For Pay-by_Mail, keep an eye on your mailbox and respond to any accurate toll invoices you may receive. Pay-by-Mail is often what happens when your toll tag errors or you go through the wrong lane - so paying attention can help you avoid violations due to non-payment.
What Happens If You Don't Pay a Toll?
If you don't pay a toll, you will usually be issued a toll ticket or toll violation, depending on the local terminology. A toll ticket is like a traffic ticket for not paying the toll. This can happen if you blow through an electronic toll lane without a funded or active toll tag or you fail to respond to a Pay-by-Mail invoice.
You will then face a much higher toll violation fee, often between $50 to $300 depending on the road and how that particular toll road determines fines. This violation fee will need to be paid directly through your toll road organization.
Can I Dispute a Toll Violation?
Yes, and you should. If you are charged with a toll violation in error, you need to dispute the toll. It could save you a few hundred dollars and add a data-point for toll roads to determine how to stop incorrect toll tickets like yours. DoNotPay can help you send the right demand letter to the right office to dispute your toll violation and have that fee waived.
Why Dispute a Toll Ticket?
You did not take the drive, your EZ-Pass activated in error.
You already paid the toll or were charged through your toll tag.
You just bought a car and then received a toll ticket from the previous owner's drive.
You did not receive the initial Pay-by-Mail invoice.
Contest Tickets In Less Than 2 Minutes With DoNotPay
We have already successfully handled more than 200,000 tickets and can help you dispatch this toll ticket as well. No matter what toll road you've been driving (or haven't been driving), DoNotPay can help you identify why you've been incorrectly charged and who to contact to resolve your incorrectly issued toll ticket.
Just tell us the details of your drive and the toll ticket you received and we'll do the rest.
How to Get Started:
Log in to DoNotPay and find the Toll Booth Ticket product.
Upload a photo of your toll violation.
Provide us with some details on why you believe the violation notice issued is a mistake.
Select whether or not you want the letter mailed to the traffic ticket issuer on your behalf!
That's it! You'll receive an appeal letter that contains state vehicle codes to boost your case.
It's really that simple! Look out for your traffic ticket issuer's response to discover whether you won.
What Other Tolls Can DoNotPay Help Me With?
What Else Can DoNotPay Do?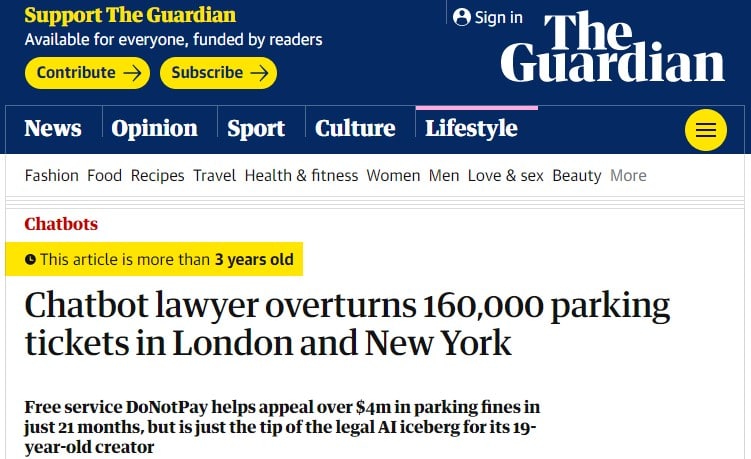 Disputing toll tickets isn't the only thing that DoNotPay can do for you. In fact, we have dozens of helpful tools and services ready to help you cut the red tape and reduce the headaches on those tedious necessary tasks. Need someone to sit on hold with the bank? Need to sort out an insurance claim? Have college scholarships to hunt down or other traffic tickets to take care of? DoNotPay can do all that and more with just a few quick steps you can take online, anytime.
Here are just a few other services you might find helpful this year.