Don't Pay Unfair Toll Roads Violation Fees — Appeal Them Now
A toll road, also known as a turnpike or tollway, is a public or private road where users need to pay some token to use it. Toll road fees are used to help regain the cost of construction and maintenance.
Most toll stations across the nation use an electronic toll collection system to collect the fees in place of cash payments. Toll roads are managed and maintained by specific state organizations as per their location.
Toll evasion is a misdemeanor, and the toll administration will add a ticket under your name if you evade a toll. To be clear of the ticket, you have to pay the fine or dispute it in court.
DoNotPay helps you dispute without making a court appearance.
How Do Tolls Roads Work?

Toll roads typically start and end with a toll booth. You have to pay the toll for you to use the road. There are two ways toll roads operate, depending on how busy the road is. You can either pay:
| | |
| --- | --- |
| Flat Fee | for the use of the road, such as on PlatePass® Hertz toll |
| Pro-Rated Fee | varies depending on the amount of traffic on the road |
Once you get to the toll road, you will be issued a ticket indicating where your journey started, and you are required to give your ticket at the end of your journey on the toll road. The tickets are issued and collected by an officer or a toll booth machine.
Toll booths often have bottlenecks, requiring you to slow down significantly. Toll booths often have a speed limit as low as 10 or 5 miles per hour.
For toll violations, you have nothing to worry about since you may dispute anytime.
How Much Do Tolls Cost in the US?
The average toll fee across the USA is five dollars. However, the exact rate varies depending on the type of road and how busy the road is. The toll rates on interstate toll roads are about 6 cents per mile, and the non-interstate tolls charge an average of 13 cents per mile.
Motor vehicles with two axles or fewer pay more than large vehicles such as commercial trucks and vehicles towing trailers. Motorcycles pay the least toll fee.
How to Pay a Toll
Typically, a toll booth offers two payment types: automatic or cash payment. Lanes that are under automatic payment have special codes. Drivers using these special lanes have special receivers fixed on their vehicles. If you do not have this receiver, stick to the cash lane.
Most tolls accept different types of payment, including:
Cash
Quarters
Credit card
Debit card
Some toll roads provide booth-free tolling, which registers your car registration and sends you the toll bill by mail. Alternatively, if you frequent toll roads, you can buy a transponder that receives and responds to signals from toll booths and responds to them.
What Happens if I Don't Pay a Toll
Once you go over a toll booth that requires instant payment without payment, the vehicle's registered owner will receive an unpaid toll notice from that toll road's payment provider. The notice contains the toll fee debt and any additional administrative fee.
If you fail to honor the unpaid toll notice, you will receive a Demand Notice from the toll road's payment provider. A demand notice comes with a penalty, and if you fail to honor it, you will have committed an offense.
Alternatively, the toll road's payment provider might forward your details to a debt collection agency.
Can I Appeal My Toll Violation?
Yes, you can dispute a toll violation by filling out the Contest of Notice portion of your Notice of Toll Evasion. A Notice of Toll Evasion is mailed to you two weeks after driving along a toll road without paying.
When filling out the Contest of Notice part, ensure that you give a tangible reason why you did not honor the toll requirements, and you will receive a mail informing you of the status of your dispute.
You can request an administrative review within 60 days of receiving a response on your first toll violation contest if you are not satisfied with the results. You can file an appeal with the Municipal Court if you are not satisfied with the results of the second petition.
Contest Toll Roads Violation Fee in a Snap With DoNotPay
No matter how many times you petition your toll violation fee, you can escape paying the fees and fines if you know that the violation is justified. DoNotPay helps you dispute all sorts of toll violation accusations through the Toll Booth Ticket product.
Here is how to get started:
Log-in to DoNotPay and find the Toll Booth Ticket product.
Upload a photo of your toll violation.
Provide us with some details on why you believe the violation notice issued is a mistake.
Select whether or not you want the letter mailed to the traffic ticket issuer on your behalf!
That's it! You'll receive an appeal letter that contains state vehicle codes to boost your case.
It's that simple! Look out for your traffic ticket issuer's response to discover whether you won!
DoNotPay Does More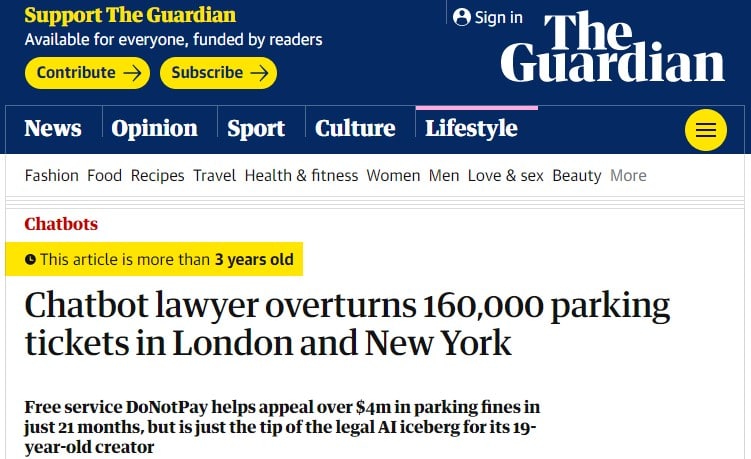 Aside from the toll roads violation fee, we can also assist you with the following inquiries:
DoNotPay does more than help you contest toll roads violation fees. You can fight bureaucracy and cooperation, sue someone in a small claims court, and find money-saving tips all in one place.
Here's a list of other services offered by DoNotPay:
Sign up on our website to enjoy these services and more.