Don't Pay Unfair ATS Toll Charges — Here's How to Appeal Them
Many major cities have toll roads for which drivers need to . Each time they pass on the road, the toll contractor charges a small fee. Many rental companies like Dollar and Hertz charge toll fees for drivers. Whenever a driver travels via cashless toll road, they receive a bill with the amount. The toll fee will depend on the road you're traveling on. Hertz's toll charge is approximately $4.95 daily plus the actual charge. While dollars charge away high fees of an additional $15 per toll plus the actual toll. Avoiding the toll road can be hard, but disputing against them isn't. When you've DoNotPay by your side, you can dispute toll charges within two minutes. If you've received a bill, you can contact the DoNotPay platform. We will contact the toll fee issuer on your behalf to waive the additional fees.
A Rough Estimate For the Cost of Renting a Car
| | | |
| --- | --- | --- |
| Rental Company | Rent an E-ZPass | Pay by Plate |
| Dollar | $87.43 | $34.10 |
| Avis | $23.25 | $23.85 |
| Budget | $23.25 | $23.85 |
| National | $23.25 | $12.00 |
| Hertz | $15.40 | Undisclosed |
| Payless | $18.25 | $18.85 |
| Alamo | $23.25 | $12.00 |
| Thrifty | Undisclosed | $34.10 |
| Silvercar | $8.45 | N/A |
| Enterprise | $23.25 | $12.00 |
For more info, please visit: Dollar Car Rental Charged.
How Does Dollar and Hertz Charge Toll Fees From the Drivers?

Car rental companies utilize electronic methods to charge toll fees to drivers. Similarly, services to the drivers. This method enables drivers to make quick payments of toll fees to avoid the toll lanes. You will receive a PlatePass transponder by which you can make payments. You can check the dollar and hertz rental agreement for more information. It will help you to know about the daily and monthly service toll fees. Hertz car rental company offers simple toll payment options for drivers.
Each time you cross the toll lane, the toll road system will analyze the vehicle's toll lane.
Then, the Hertz toll charges the driver automatically. You will receive the fixed charge via mail.
You can either pay the toll fee via an electronic method or avoid it. If you choose the latter option, the toll road system will charge you a penalty.
What If You Don't Pay Your Dollar/Hertz Toll Charge?
If you don't pay your toll charge, you will get unwanted charges. Every state has different rules regarding toll charges and penalties. This is why you need to analyze your state laws or rental agreement. It will help you to know the next process. Here are a few things that the toll road system can do in case of unpaid tolls.
Suspend your pass
Continue sending you payment notices with penalties and fines
Can suspend your registration
It affects your credit score to a large extent
The Hertz toll charge keeps on increasing if you refuse to pay it. Fighting back against the piled-up toll fees is extremely daunting. This is why it's good to have the right help for your needs. If you want to contest your toll fees, access DoNotPay using any web browser. The plus point about using DoNotPay is that you don't have to hire a lawyer.
How to Dispute Your Dollar Toll Charge ATS Yourself?
To dispute your dollar toll charge ats, you need to contact ATS. Before contacting the team, you can try to solve the case with the fee issuer. If they don't respond properly, you can contact ATS. To contact the team, you can fill out the form on their website. Including the rental agreement number, address, name, and notice number. Clearly state the reason for the dispute in the form. For instance, if the toll fee charged had errors, mention them. However, reducing the toll charge or avoiding it isn't simple enough. Do you want to make the process trouble-free and simple? Get in touch with DoNotPay.
How to Make Dispute a Stress-Free Procedure?
Every dispute is always worth it as it can help you save money. The web app of DoNotPay will make the whole dispute process easy. You just need to answer a few questions that require a couple of minutes. We will thoroughly analyze your case to ensure that you save your valuable cash. Have a look at the perks of using the DoNotPay app for handling disputes.
DoNotPay makes the whole process easy and hassle-free for you.
You just need a few minutes to give us all the details.
By choosing DoNotPay, you can remove even all the toll fee charges.
We can reduce the toll fee if they are indisputable.
Few Simple Steps to File a Dispute Using DoNotPay
Log in to DoNotPay and find the Toll Booth Ticket product.

Upload a photo of your toll violation.

Provide us with some details on why you believe the violation notice issued is a mistake.

Select whether or not you want the letter mailed to the traffic ticket issuer on your behalf!
That's it! You'll receive an appeal letter that contains state vehicle codes to boost your case.
When you give us a little information, we will contact the toll issuer on your behalf. With the right proof and to help you dispute toll charges. No matter where you currently live, DoNotPay will help you save your dollars.
DoNotPay Can Help You With Other Toll Charges Too
Besides Hertz and Dollar, there are many other toll charges that DoNotPay helps you with. Check out the list and choose the right help for your needs.
What Else Can You Do With DoNotPay App?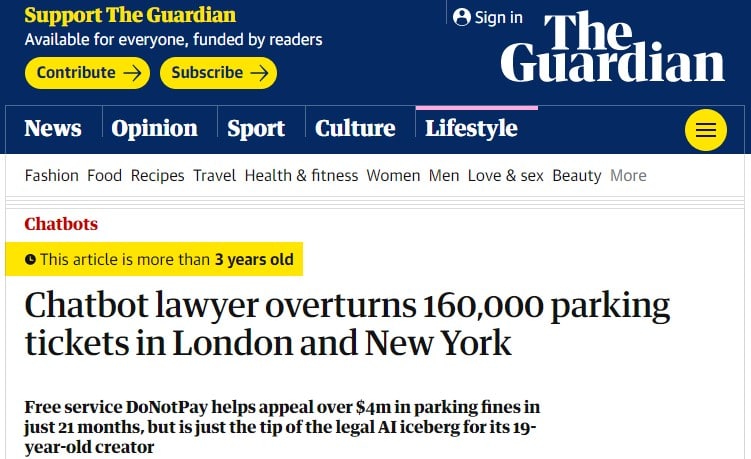 The benefits of DoNotPay don't just end here. There are many other products/services that we offer.
Cancel any subscription or service
Sue companies in the small claims court
Contest parking or traffic tickets
Download DoNotPay and sign up with the platform to get help!