Challenge Unfair San Mateo Bridge Toll Fees In 5 Steps
is one of the busiest bridges that links Foster City and Hayward. The bridge crosses the San Francisco Bay along State Route 92. Drivers who travel in the westbound direction have to pay the San Mateo bridge toll fee.
The San Mateo toll fee for 2021 was approximately $106,808,385. The huge number reveals that many drivers pay the toll fee. No matter what time of day you're traveling, drivers need to pay a toll fee.
But the good news is that there is a way to dispute that 92 bridge toll fee. And that is - DoNotPay! By using DoNotPay, you can avoid paying a hefty sum of money. Read on to find out more about how to avoid paying the toll fee.
What is the Cost of the San Mateo-Hayward Bridge Toll Fee?

The general is $7.00. For all the 2-axle vehicles, you need to pay $7.00. It is a regular toll fee that all passengers and drivers need to pay. The toll rate charge will increase with the increase in the number of axles.
Here's a look at the toll fee for vehicles with additional axles:
| | |
| --- | --- |
| Classification | Toll Fee |
| Vehicles with 2 axles | $7.00 |
| Vehicles with 3 axles | $17.00 |
| Vehicles with 4 axles | $22.00 |
| Vehicles with 5 axles | $27.00 |
| Vehicles with 6 axles | $32.00 |
| Vehicles with 7 axles | $37.00 |
How to Pay For the San Mateo 92 Bridge Toll Fee?
There are multiple methods to pay the toll fees.
FasTrak Toll Tag
Many commuters prefer this method of paying the toll tag. The toll fee charged by the issuer is automatically deducted from the FasTrak. You can even receive discounted tolls if you're eligible for it.
License Plate Account
Those who wish to avoid the prepaid toll tag can choose this method. With this account, you can pay the 92 bridge toll fee quickly. The license plate account is preferable in the case of rental cars.
In this method, the toll system will scan the license plate of your vehicle. Then, the toll fee is automatically charged to your account.
One-Time Payment
This is the third payment method for paying toll fees. It is a pay-as-you-go option of paying a toll fee. During this method, the driver has 48 hours to pay after crossing the bridge. You can either pay the amount online or by contacting the customer service team.
Toll Invoice
For vehicles that don't have an account, get an invoice via the vehicle's registered owner. If you pay within 21 days of receiving the invoice, you won't get an additional charge. But if you don't pay the toll fee on time, the toll issuer will charge penalties.
What Happens if You Avoid Paying the San Mateo 92 Bridge Toll Fee?
Avoiding bridge toll fees can lead to unwanted penalties. It can affect your credit score and financial status.
Once the toll fee penalties rise, it becomes hard to avoid them. This is why it's a good idea to choose reliable help to avoid the toll fee. It will help you to remove the penalties and fines.
DoNotPay is a reputable platform that helps you to get rid of toll fees. We will assist you in disputing the toll fees in real-time. Our ultimate goal is to contest or dispute your toll fees within 120 seconds.
How DoNotPay Can Help You With Toll Fees
DoNotPay has beaten more than 160,000 tickets. Yours can be next!
Here's what to do:
Log in to DoNotPay and find the Toll Booth Ticket product.

Upload a photo of your toll violation.

Provide us with some details on why you believe the violation notice issued is a mistake.

Select whether or not you want the letter mailed to the traffic ticket issuer on your behalf!
That's it! You'll receive an appeal letter that contains state vehicle codes to boost your case.
We know how hard it is to deal with the piled-up toll fees. This is why our reliable platform assists you in analyzing the errors and toll mistakes. Download our nifty app today to save cash and time on toll fees.
DoNotPay Works Across Other Toll Fee Charges
Similar to the San Mateo Bridge toll fee, we help you with other toll fee charges, too, including:
Can't find the toll issuer name you need to contact? Fret no more; there are chances that we will contact them too. Get in touch today with us to choose to save your money from the toll charges.
What Else Can You Do With DoNotPay?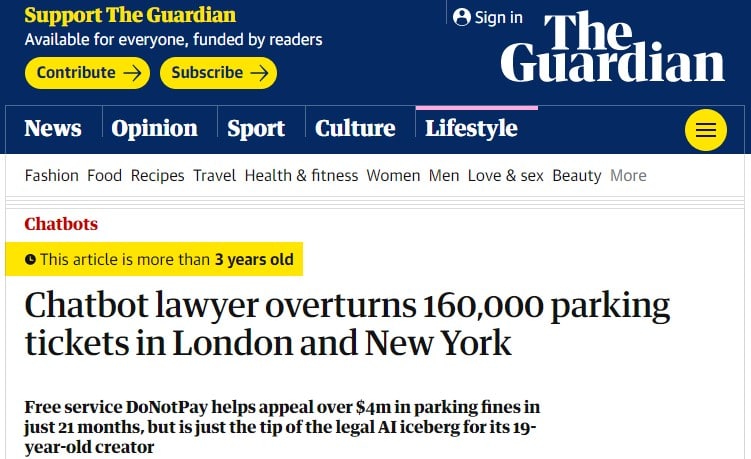 DoNotPay is a robot lawyer that assists users in legal tasks, too. We will ensure that you get the right help in real-time. Take a glance at the products or services of DoNotPay.
Join DoNotPay today to save time and money!