How Much Does It Cost to Go Across the Bay Bridge?
The government recently announced a hike in Bay Bridge toll fees, which didn't sit well with many motorists, especially with the increasing challenges in toll operations. Many San Francisco drivers complain of illegal toll penalties that sink them into debt.
If you're illegally penalized for a toll violation you never committed, you can contest it with the Metropolitan Transportation Commission. This DoNotPay guide explains the entire process– from paying the Bay Bridge Toll fee to what happens if you fail to pay and, finally, how to dispute the toll fee.
How Does the Bay Bridge Toll Work?
The Oakland Bay Bridge is under the management of the Bay Area Toll Management Authority, BATA, which also collects Bay Bridge toll fees from all the other seven state-owned bridges. As of December 2020, the toll collection system became automatic, making toll bridge payments a cashless affair.
Vehicles passing through the toll bridge must have a toll tag that automatically deducts the toll fee from their FasTrak account or credit card.
How Much Are Bay Bridge Toll Charges?

The cost of the SF Bay Bridge toll fee varies, depending on factors such as vehicle type, time of day, and occupancy level. Plus, if you use the FasTrak app, you'll get toll fee discounts that reduce the overall toll charge.
That said, the government recently increased the San Francisco Oakland Bay Bridge toll fee from $6 to $7. This move also hiked the Bay Bridge carpool toll fee to $3.50 during peak hours. The table below is a list of Bay Bridge toll charges:
| | | | |
| --- | --- | --- | --- |
| Number of Axles | FasTrak Toll Fee | License Plate Accounts and One-Time Payment | Invoice |
| 2 Axles/Motorcycles | $8.05 | $8.60 | $9.05 |
| 3 Axles1 | $24.15 | $25.80 | $27.15 |
| 4 Axles | $32.20 | $34.40 | $36.20 |
| 5 Axles | $40.25 | $43.00 | $45.25 |
| 6 Axles | $48.30 | $51.60 | $54.30 |
| 7 Axles or More | $56.35 | $60.20 | $63.35 |
How to Pay a Bay Bridge Toll
The Bay Area Toll Management Authority has a toll payment system that accommodates both in-state and out-of-state motorists. You can pay for your Oakland Bay Bridge toll fee through one of the following four ways:
1. FasTrak
This is the most convenient way to pay your San Francisco bridge toll fee as a regular, in-state traveler. Once you link FasTrak to your prepaid account, credit, or debit, it automatically deducts the toll bridge fee via the toll tag on your vehicle whenever you drive through the toll booth. It has no extra charges, and you can get discounts on the Bay Bridge carpool toll fee if you meet the requirements.
2. License Plate Account
Drivers who prefer to pay as they go can open a license plate account using their credit cards, cash, or money order. If you open a license plate account, you must deposit enough funds to the account from either of these sources before you cross the Bay Bridge toll booth. On the bright side, no prepaid balance is needed, or extra fees charged.
3. One-Time Payment
If you're an out-of-state driver or won't be in the Bay area for a long time, you can schedule a one-time payment of the Bay Bridge toll fee using your license plate number. This method allows you to pay the toll bridge fee using your credit card or cash at registered cash payment locations 48 hours after driving through the bridge.
4. Invoice
If none of the above methods sound suitable, you can opt to receive toll fee invoices through mail. Each time you cross the Bay Bridge, you'll receive an invoice to your address that must be paid on time or accrue interests and penalties. You can pay an invoice through:
Phone. Call 1-877-229-8655
Mail. Send the check or money order to Bay Area FasTrak Customer Service Center, 375 Beale Street, San Francisco.
Online. Visit the website to know more.
Cash. Pay at registered payment locations.
What Happens if You Don't Pay the Bay Bridge Toll Fee?
If you drive through the Bay Bridge without paying the Oakland Bay Bridge toll fee, your vehicle's license plate is captured, and an invoice plus a $25 penalty fee is sent to the vehicle's registered address. If the invoice is still unpaid after the first notification, you will receive another notice to pay the original toll fee plus a $45 penalty. Finally, the California Department of Motor Vehicles issues hold on your car's DMV registration, and you can no longer drive on public roads.
All out-of-state toll violators are reported to a collection agency.
Can I Dispute, Contest, or Appeal My Bay Bridge Toll Violation?
If you never received a toll notice or received one but never committed the violation in question, you can dispute the violation through your notice of toll evasion. Just fill out the contest of violation section on your notice and attach a letter explaining the reasons for contesting.
Your dispute undergoes investigation, and the results are mailed to you later. If you're unsatisfied with the initial findings, you can request another administrative review within 60 days according to sections 40255 and 40256 of the California Vehicle Code. Still, if the result is unsatisfactory, your final option is to appeal the matter to the Municipal Court.
Is Contesting a Bay Bridge Toll Violation Worth the Hassle?
It's no secret that the Bay Bridge cameras can be faulty in capturing a vehicle's image and license plate. If you're falsely accused of a Bay Bridge toll violation and don't contest it, your DMV registration might be suspended and a lien issued on your vehicle.
For example, a woman who hadn't visited the bay area in over 15 years received 55 toll notices and her vehicle's DMV registration suspended. She later fought the violations and got back her vehicle after it was determined it wasn't her vehicle or license plate in the images.
Contest a Bay Bridge Toll Fee in Less Than 120 Seconds
The DoNotPay robot lawyer has been called a hero for successfully appealing over 160,000 parking tickets. You, too, can benefit from this magnificent product.
Here's the process of getting started:
Go to the DoNotPay website and click on Toll Booth Ticket. 
Upload an image of the toll violation in question. 
Give reasons why you suspect the violation notice issued to you is a mistake. 
Decide whether the letter is to be mailed to the traffic ticket issuer on your behalf!
You're done! An appeal letter that contains state vehicle codes to boost your case will be mailed to you. 
You don't lift a finger throughout the entire process. Wait for your issuer's feedback to determine whether you won the dispute. DoNotPay can also help you contest ERAC and Hertz toll charges.
What Else Can DoNotPay Do?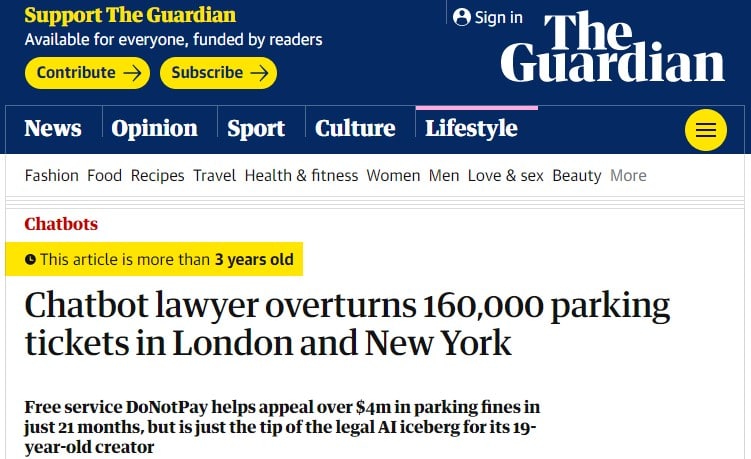 Disputing an illegal toll fee is just a scratch on the surface of what DoNotPay can do. Other areas you can rely on DoNotPay as well include:
DoNotPay can help you fight any illegal Bay Bridge toll fees and penalties imposed on you or your loved ones. Go to the DoNotPay website for more information on the robot lawyer.