Secret Hack That'll Get You Out of a Toll Ticket Easily
Toll roads are a significant part of the American transport system as they facilitate access for both public and private road users. By 2020, toll roads had cut across 6,000 miles in nearly half of the American states.
There was country-wide hope that toll mistakes could be reduced after introducing the cashless toll system, but they're ever-increasing. Whether an error is the automated systems' fault or your own, you can contest any toll violation notice in America, including Bay Bridge toll charges or ERAC and Hertz toll fees. In this DoNotPay post, we look at some practical ways to and how DoNotPay's robot lawyer can help.
How Do Tolls Work in America?

The American toll system is decentralized, with 90 tolling agencies, 20 brands, and 12 groups all operating autonomously from the other. Each, however, utilizes one of these three tolling systems: ticket, barrier, or distance-based.
Ticket or Closed System
The closed ticket system is popular in major cities such as New York, New Jersey, and Kansas. Like a subway train, the system requires you to pay a toll charge each time you enter and exit a toll booth/gantry.
Open or Barrier System
This toll system involves erecting equally spaced barriers on a toll road mainline. Unlike the ticket system, you only pay a fixed toll rate whenever you cross the barrier. It is popular in Delaware, Maine, Everett, and some parts of Virginia.
Distance-Based System
The distance-based system charges toll road users a toll fee based on the distance covered on the toll road. Toll road users highly dispute it since it charges more than the other systems.
Note that all toll systems are electronic, so your vehicle must have a readable tag or transponder. If you don't have a tag and pass through a toll road, a camera captures your vehicle's license plate, and a toll payment notice is sent to your address.
How Much Are Tolls in America?
Toll rates in America differ from state to state, depending on the time of day, payment method, the vehicle used, and occupancy level. The table below summarizes the cost of toll tickets in all states with toll roads:
| | |
| --- | --- |
| State | Toll Charge for 2-Axle Vehicles |
| Alaska | $12.00 |
| California | $0.50 - $9.55, depending on distance, time of day, bridge, and payment method |
| Colorado | $0.50 - $2.75, depending on payment method and time |
| Delaware | $0.25 - $4.00 |
| Florida | Wide variation ($0.15 - $25.00), depending on toll road and distance |
| Georgia | $0.50 |
| Illinois | $0.30 - $3.80, depending on expressway and distance |
| Indiana | $0.30 - $7.70, depending on payment method and distance |
| Kansas | $0.30 - $10.75, depending on payment method and distance |
| Louisiana | $3.00 for expressway; $0.20 - $0.50 for bridge |
| Louisiana | $0.20 - $0.50 for bridges, $1 for ferries |
| Maine | $0 - $3.00, depending on payment method and entry point |
| Maryland | $0.75 - $9.00 depending on time, payment method, and travel direction |
| Massachusetts | $0 - $8.60 |
| Michigan | $1.50 - $4.00, depending on payment method and the bridge |
| Minnesota | $0.25 - $8.00, depending on time, traffic and distance |
| Nebraska | $1.00 |
| Nevada | Establishment of bypass in progress |
| New Hampshire | $0.35 - $2.00, depending on distance and payment method |
| New Jersey | $0.60- $13.85 depending on payment method |
| New York | $0.70 - $16.60, depending on tunnel, bridge payment method |
| North Carolina | $0.30 - $1.25, depending on distance and payment method |
| Ohio | $0.50 - $16.50, depending on distance and payment method |
| Oklahoma | $0.25 - $4.00, depending on turnpike, distance, and payment method |
| Pennsylvania | $0.60 - $39.05, depending on distance and payment method |
| Rhode Island | $0.83 - $2.00, depending on state residency |
| South Carolina | $1.00 - $1.25, depending on distance |
| Texas | $0.23 - $2.00, depending on turnpike, distance and payment method |
| Utah | $0.25 - $1.00 per zone, depending on congestion |
| Virginia | $0.20 - $6.00, depending on distance and payment method |
| Washington | $0.50 – $9.00, depending on traffic, time, distance, and payment method |
How to Pay Toll Tickets in America
You can pay for toll road tickets via one of the following ways, depending on your state and the toll authority in charge:
Toll Account: You can link your prepaid card – debit or credit to an account to automatically pay for toll tickets whenever you cross a toll booth. Some of the popular accounts in America include FasTrak in California, TxTag in Texas, SunPass network in Florida, and E-ZPass in New York.
Credit Card: This method allows you to recharge your transponder or tag directly from your prepaid cards. Also, you can pay a missed toll charge later using your prepaid card.
Invoice: If you're an out-of-state driver, you can choose not to pay the toll charge at the toll booth and instead receive an invoice for the payment later. The toll cameras capture your license plate number and send an invoice to the registered vehicle's address.
Cash: Although most toll booths in America are electronic, some states still have a cash option for motorists. Here, you pay for your toll ticket at any one of your area's verified toll payment locations.
What Happens if You Don't Pay a Toll Ticket?
Do toll tickets go on your record? If you drive through a toll road without paying the toll, you will receive an unpaid invoice plus a toll booth fine from your toll payment provider.
If you don't pay up the invoice within the stipulated time frame, you will get another invoice plus a toll penalty and a demand notice from your toll payment provider. If you still insist on not paying, state agencies might issue an infringement notice and cancel your driving license. You may get arrested and arraigned in court in some rare but possible scenarios.
Can I Dispute or Appeal My Toll Violation in America?
Yes, you can contest a toll violation in any state, provided you act as quickly as possible. Most states have a limited time to dispute any toll violations, after which legal action can be taken against you. The following is the step-by-step process of disputing a toll violation:
Analyze Your Notice
Check the tag number to see whether the notice is yours or not. Ensure you have an active toll account and that you still owned the car at the time of the violation.
File Your Dispute
Download the appropriate dispute form from the toll operator's website and clearly state the reasons for your dispute. Submit the form online or send it to their address for review and wait for an official response days or weeks after.
Request an Independent Review
If your response doesn't favor you, you can request an independent third-party agency to review your dispute again. They will analyze the toll violation and develop the best possible solution.
Request a Hearing
Lastly, you can take the matter to court if all the avenues above don't work. A judge will listen to your appeal and issue a ruling based on the reasons provided or the evidence available.
Reasons to Dispute a Toll Ticket
Toll violations can have severe consequences for the car owner. If you get a toll notice and ignore it, the state might be inclined to cancel your driving license, meaning you can't drive a vehicle on any American roads, at least not legally. In some states, your car can get impounded so that you won't have access to it.
Contest Toll Tickets in Less Than 120 Seconds
DoNotPay has successfully appealed to over 200,000 tickets in America and counting. You, too, can get help from DoNotPay's robot lawyer, known for successfully disputing tickets in all states.
Here's how to get started:
Log-in to DoNotPay and find the Toll Booth Ticket product.

Upload a photo of your toll violation.

Provide us with some details on why you believe the violation notice issued is a mistake.

Select whether or not you want the letter mailed to the traffic ticket issuer on your behalf!
That's it! You'll receive an appeal letter that contains state vehicle codes to boost your case.
You don't lift a finger throughout the entire process. Wait for a response from your toll operator saying you won.
What Else Can DoNotPay Do?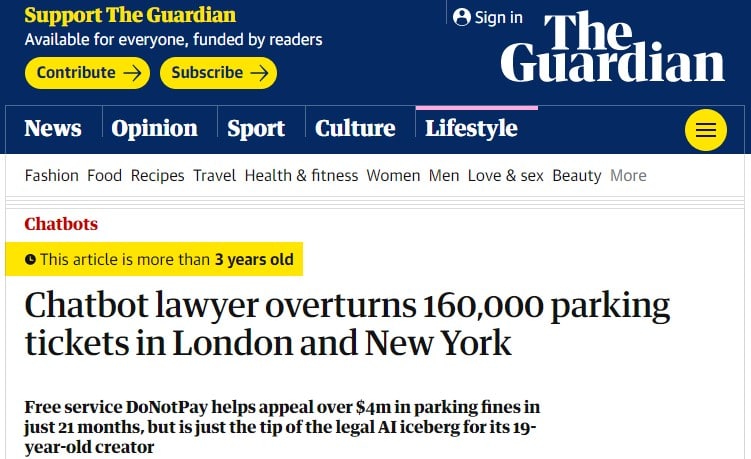 Getting out of a toll ticket is one of DoNotPay's specialties, but not the only role it can play. DoNotPay can also:
Don't let a minor toll ticket violation ruin your driving experience. Let DoNotPay help you get out of any toll ticket in America. DoNotPay has helped thousands, and you, too, can benefit from the robot lawyer's services. Join us today for more information!