Can You Dispute ERAC Toll Charges?
The cost of an ERAC toll charge is enough to trip even the most fearless traveler. While the Enterprise Rent-A-Car uses TollPass service to help you pay toll charges, you'll pay an arm and a leg for convenience.
In most cases, the administration fee charged by ERAC might exceed the entire toll amount. Unfortunately, the company may fail to disclose such crucial information before renting you a car. Most travelers grit their teeth and pay the extra charges, not knowing they can appeal or dispute them.
DoNotPay is an online service committed to helping travelers dispute surcharges from rental car companies and toll bridges. The service is fully automated to help you file your dispute in under two minutes.
How Does ERAC Toll Work?
Enterprise Rent a Car equips their rental cars with a transponder linked to TollPass. The pass allows you to pay toll charges automatically when traveling through seven states in the USA:
Florida
Colorado
Texas
Georgia
North Carolina
Puerto Rico
Washington State
When you drive on a toll road in these states, the toll plaza captures the rental car's license plate and automatically bills your account. Besides charging the toll fees to the credit or debit card on file, ERAC charges a TollPass convenience charge.
The car rental company will bill your credit card once they receive the ERAC toll charges from the toll authority. Sometimes that could take between 4 to 6 weeks.
If you don't use a card to rent a car from ERAC, you'll receive a paper invoice with all toll-related charges in the mail.
How Much Are ERAC Toll Charges?
ERAC Toll Pass convenience charges range from $3.95 to $4.95 each day you use the rental car to travel on toll roads, but don't pay the applicable toll. The TollPass surcharge is capped at $30 per rental period.
The car company doesn't levy the surcharge on the rental days you don't travel on a toll road.
You can avoid the TollPass Convenience Charge by:
Paying toll fees in cash
Traveling on toll-free roads and bridges
Traveling with your transponder
How to Pay ERAC Toll Charges
ERAC allows you to pay toll charges later when using their rental cars to travel on toll roads and bridges. However, the company will charge a premium for this convenience. You have several options when paying an ERAC toll charge.
Credit or Debit Card
The rental company will automatically bill your credit or debit card listed on the rental agreement.

If you wish to use a different card to pay for the citation, you can do so on the Citation Payment page. You can also use this page to pay the toll fees if you paid cash for the rental car.

Mail
You can pay your toll and the resultant convenience fee through the mail. You'll need to mail the check alongside the citation number to:

Enterprise Rent-A-Car Citations

P.O. Box 4033289

Atlanta, GA 30384-3328
What Happens if You Don't Pay ERAC Toll Charges?
Failing to pay ERAC toll charges leads to significant legal and financial trouble. Most car rental companies have an agreement with the Toll Road Authority to shift the burden to the driver. ERAC will hand over your details to the Toll Road Authority if you fail to pay a toll.
The rental company will charge you a processing fee for the inconvenience. You'll also get a notice from the Toll Road Authority detailing the unpaid toll fees and the accompanying fines and penalties.
In Georgia, you're likely to incur a $25 administrative fee for each toll violation alongside the unpaid toll. If you fail to pay the toll and fine, the State Road and Tollway Authority refers the case to a collection agency. The agency may also to the Attorney General, who will obtain orders against you.
ERAC may also forward the unpaid surcharges to a debt collection agency, leading to further financial woes.
Can I Dispute My ERAC Toll Charges?
Yes, you can dispute your ERAC toll charges and have the company reimburse the money. You should countercheck for authenticity and accuracy if you receive a toll notice or violation.
Here's how you can access your ERAC toll receipts:
Access the Highway Toll Administration website.
Click View Receipt and Online Payment Options. It's in the lower right-hand corner.
Click the Learn More button to open the Locate Your Statement page.
Enter your last name and your Rental Agreement number. Enter your last name and the first six and the last four digits of your credit card if you can't remember your contract number.
Click Find Statement.
Review the information for accuracy and authenticity.
Contact ERAC Customer Service to dispute any charges and errors in the statement.
Reasons to Dispute ERAC Toll Charges

There are many reasons to dispute the ERAC toll charges, including:
You're receiving a violation charge, but you've already paid up.
There are errors in the toll charges statements.
The convenience fee exceeds the $30 limit during a rental period.
You're having financial challenges paying the extra charges.
You feel the convenience fee is too much.
You can lodge the dispute directly with ERAC or opt to use a dedicated service such as DoNotPay. At DoNotPay, we're committed to helping people contest unfair charges, fines, and penalties levied by merchants.
Contests ERAC Toll Charges in Less Than 120 Seconds
DoNotPay can help you contest your ERAC toll charges in two minutes or less. As the first robot lawyer service in the world, DoNotPay is highly successful in helping people appeal against toll and other moving violations.
Our service has successfully beaten more than 160,000 parking tickets, helping our clients save more than $3 million. Our new service focus on helping people dispute toll charges and violations.
Here's how to get started:
Log-in to DoNotPay and find the Toll Booth Ticket product. 
Upload a photo of your toll violation. 
Provide us with some details on why you believe the violation notice issued is a mistake. 
Select whether or not you want the letter mailed to the traffic ticket issuer on your behalf!
That's it! You'll receive an appeal letter that contains state vehicle codes to boost your case. 
It's that simple! Look out for your traffic ticket issuer's response to discover whether you won!
What Else Can DoNotPay Do?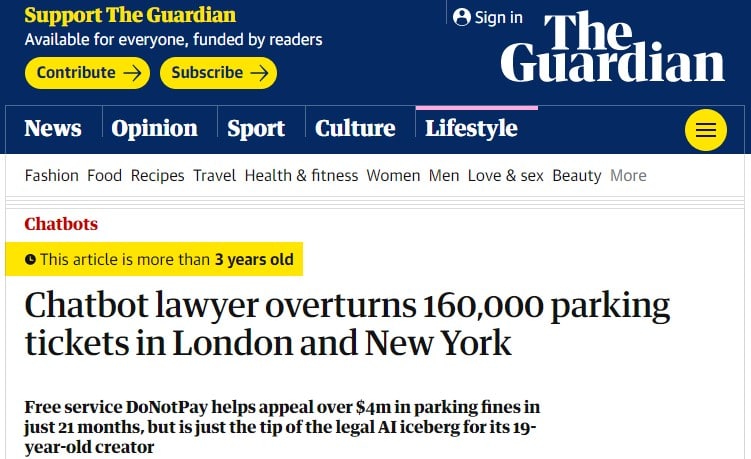 Besides ERAC, DoNotPay can supercharge your ability to deal with financial disputes. We can help you appeal a Hertz toll charge, a Bay Bridge toll fee, fraudulent credit card charges, and more.
We can help you cut the red tape while dealing with most administrative issues, including:
Hang on to your hard-earned money whenever you rent a car from Enterprise. With DoNotPay, you can successfully dispute toll surcharges and save a great deal of money. 
Sign up today!