How to Get a Storyblocks Free Trial With a Virtual Credit Card

While the images and videos are royalty-free, you need to subscribe to access this massive library. If you're creating commercial works, a paid subscription to Storyblocks may be advantageous to you and your clients. It's also great for personal projects you may be working on.
If you're not ready to commit to a  subscription just yet, that's understandable. After all, it's nice to try before you buy, especially when it comes to stock audio, images, and videos. Tracking and managing your subscriptions like Storyblocks can be a pain, unless you're using DoNotPay. This innovative product will help you manage any subscription service.
Does Storyblocks Offer a Free Trial?
As mentioned previously, it's nice to be able to try out some of the images, videos, and audio files available before you purchase them. With a , you can certainly do this, but you won't be able to legally use the files for any project without paying for a subscription. Unfortunately, there are no more free trial subscriptions being offered by Storyblocks.
How Can I Get a Storyblocks Free Trial?
You can't get  of the Storyblocks subscription anymore. However, if you sign up for a free account, you can upgrade to a paid subscription that gives you full access to the library. If you choose to go this route, you'll have the option to cancel your Storyblocks account anytime without penalties.
How Much Does a Storyblocks Subscription Cost?
If you need images, videos, and audio files regularly, a  may be a good option for you. The cost for a subscription depends upon whether you're an individual or a business.
For just $30 per month, an individual can get unlimited downloads of
HD Footage
4K Footage
After Effects Templates
Music & Sound Effects
Photos, Vectors, & Illustrations
Flat-rate priced enterprise solutions are also available for companies and organizations.
You Can Avoid Automatic Renewals With a DoNotPay Virtual Credit Card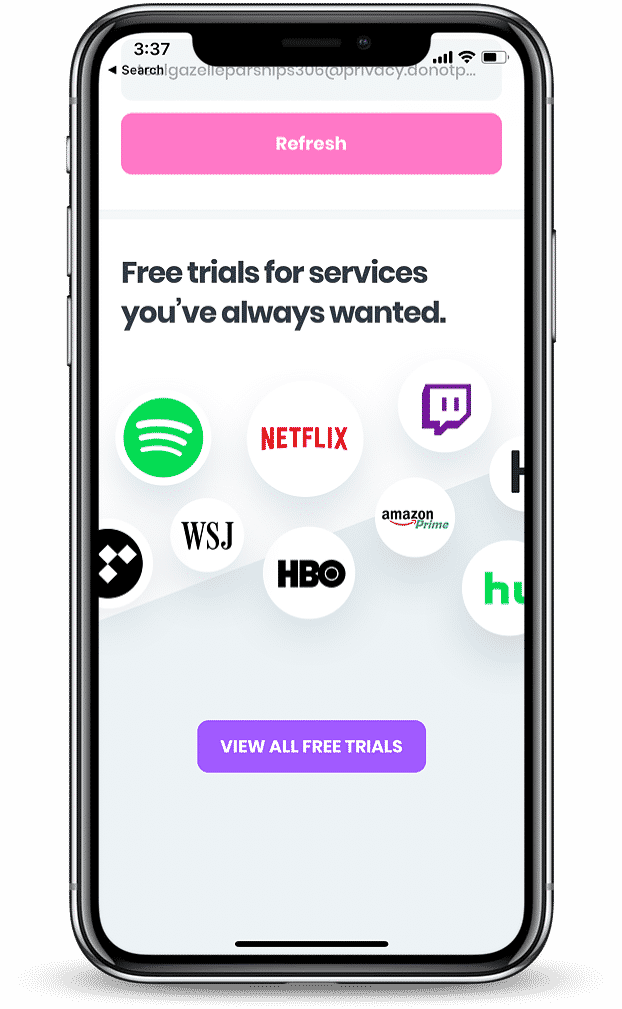 Signing up for a monthly subscription for $30 a month isn't a decision to be taken lightly. If you don't use the subscription, or it's not what you need, you'll just be wasting money each month. But you have to enter a credit card to get a subscription. If you forget to cancel it before the next billing cycle, you're on the hook for another $30. It's a vicious cycle. So, how do you escape?
Sign up for a virtual credit card.With DoNotPay, you can get a 100% legitimate credit card number that you can use to pay for your subscription to Storyblock. It works the same way as your regular credit card for payments, but it's not tied to any of your accounts.
Set the spend limit. - If you only want to try out StorGet a Virtual Credit Cardyblock for a month, just make sure there's $30 available and nothing more.
Enter the VCC number. At checkout, go ahead and enter the credit card number, expiration date, and security number for the virtual credit card.
Try the service risk free. You'll have access to all the creative content you need during the month, but you don't have to worry about automatic renewal. Since the card won't have any money available, you can't be charged and your account will be terminated.
What Are the Most Popular Alternatives to Storyblocks?
You're probably well aware of the fact that many sites offer royalty-free stock photography, videos, illustrations, and audio files. If you're considering Storyblocks, you may also want to look at some of the most popular alternatives.
| | | |
| --- | --- | --- |
| Site | Free Trial? | Monthly Subscription |
| Shutterstock | Yes - 10 Days | $29 |
| iStock Photos | No | $29 |
| Adobe Stock | Yes - 30 Days | $29.99 |
Keep in mind that just like any other free trial for a subscription, if you don't cancel your Shutterstock or Adobe Stock account within the timeframe, you will be charged another monthly fee. Or, use DoNotPay virtual credit cards to try them all, risk-free.
Why Use DoNotPay to Get Free Trials and Don't Get Charged 
DoNotPay is fast. Applying for free trials independently is time-consuming. Therefore, enjoy your SPSS experience with DoNotPay.
DoNotPay is easy. It helps you avoid filling out many long forms. Wait for the feedback as DoNotPay ensures that your interests are well taken care of.
DoNotPay is successful. We have been tried, tested, and verified.
What Else Can DoNotPay Help Me Do?
While helping you with canceling subscriptions or memberships is great, it's not the only thing that the world's first robot lawyer can do. The truth is that you can use DoNotPay to help you with almost anything! Just a few of the tasks you can accomplish with this innovative app include:
For a complete list of all the ways, DoNotPay can benefit you and help you manage your life, finances, and legal affairs, visit the site and download the app. You'll wonder how you ever managed without it, promise.