A Guide to Getting Stamps by Mail
Addressing the envelope isn't enough to mail your letter. You also need to affix a certain number of stamps in the top-right corner of the front of the envelope. Most people choose to purchase stamps in the post office, but is that the only option? In this article, you'll find out how to get stamps by mail and whether you need to bother purchasing postage stamps in the first place.
to learn how to mail letters online in a few clicks and forget all about stamp purchase!
Do You Need To Go to the Post Office To Purchase Mailing Stamps?
Visiting a post office isn't the only way to buy postage stamps. You can also purchase them at the nearest pharmacy, grocery store, office supply store, or any other place with a "Buy Stamps Here" symbol.
Another option is to receive the USPS stamps by mail. You should ask your mail carrier to provide a mail-order form. Once you complete the form and make a money order or a check payable to the USPS, you should mail the form to the post office. You'll receive the stamps a few days after sending the form. Your mail carrier will deliver the stamps for free.
You can also order stamps by calling 1-800-782-6724 or visiting the Postal Store on the USPS website.
How To Determine the Number of Stamps You Need for a Letter?
The price of postage determines the number of stamps you need to affix. You can calculate how many stamps you need by:
Measuring the envelope's dimensions and weight

Entering the values in an online calculator to determine the postage cost

Dividing the cost by the value of one Forever stamp (the Forever stamp always has the same value as the First Class Mail postage cost)
Standard letters usually weigh around one ounce, which means that you'll need to affix only one Forever stamp since mailing a one-ounce letter costs $0.55. In case your letter weighs two ounces, it will be more expensive to mail ($0.75). This means that you should attach one Forever stamp and one Additional Ounce stamp.
If you're still not sure how many stamps to buy, you can consult a post office clerk.
Find Out More About Postage Rates
The price of postage depends on various factors:
The size, shape, and weight of the envelope

The destination you're sending the letter to (mailing letters to a state in the U.S. is less expensive than mailing it overseas)

Mail class
The table below shows the price list for each mail class at the time of writing this article:
Mail Class
Postage Cost

First Class Mail Letter

$0.55 for one ounce

$0.20 for each additional ounce

First Class Mail Letter International

$1.20 for one ounce

First Class Mail Flat

$1 for one ounce

$0.20 for each additional ounce

Postcard

$0.36

Priority Mail

$7.16 and up

Priority Mail Express

$22.75 and up
Send Your Letters Online With DoNotPay and Let Us Handle Mail Stamps
Relying on snail mail to send your letters can be stressful because the entire procedure typically takes a lot of time. Not only do you need to spend hours trying to determine how many stamps to buy, but you will also have to waste ages queueing in front of the post office.
The good news is that you can rely on DoNotPay to handle mailing for you. By using our app, you can mail your letters without having to worry about stamps or lose time going to the post office.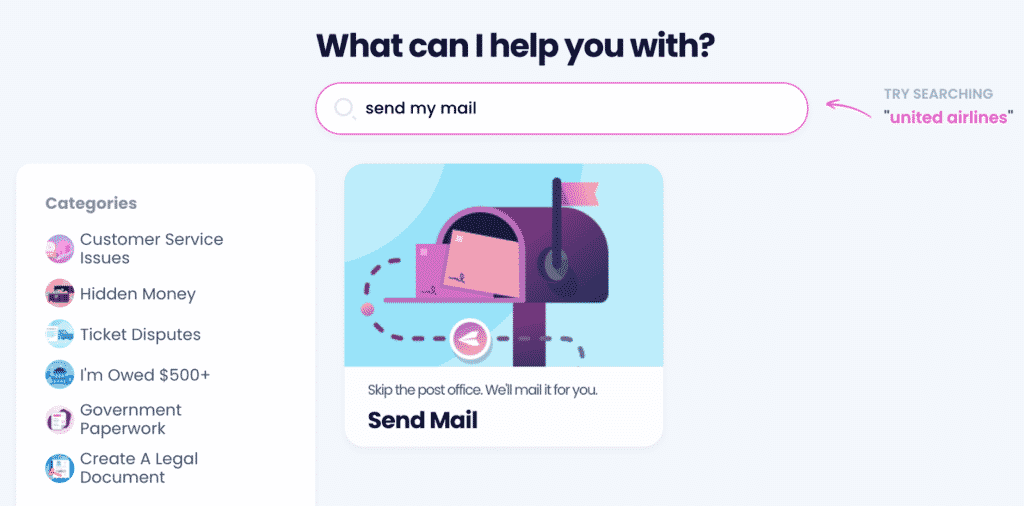 Here's how you can take our app to your advantage and send letters from the comfort of your car, home, or office:
Pick the

Send Mail

product

Type in the recipient's name and address

Upload your letter in one of these formats: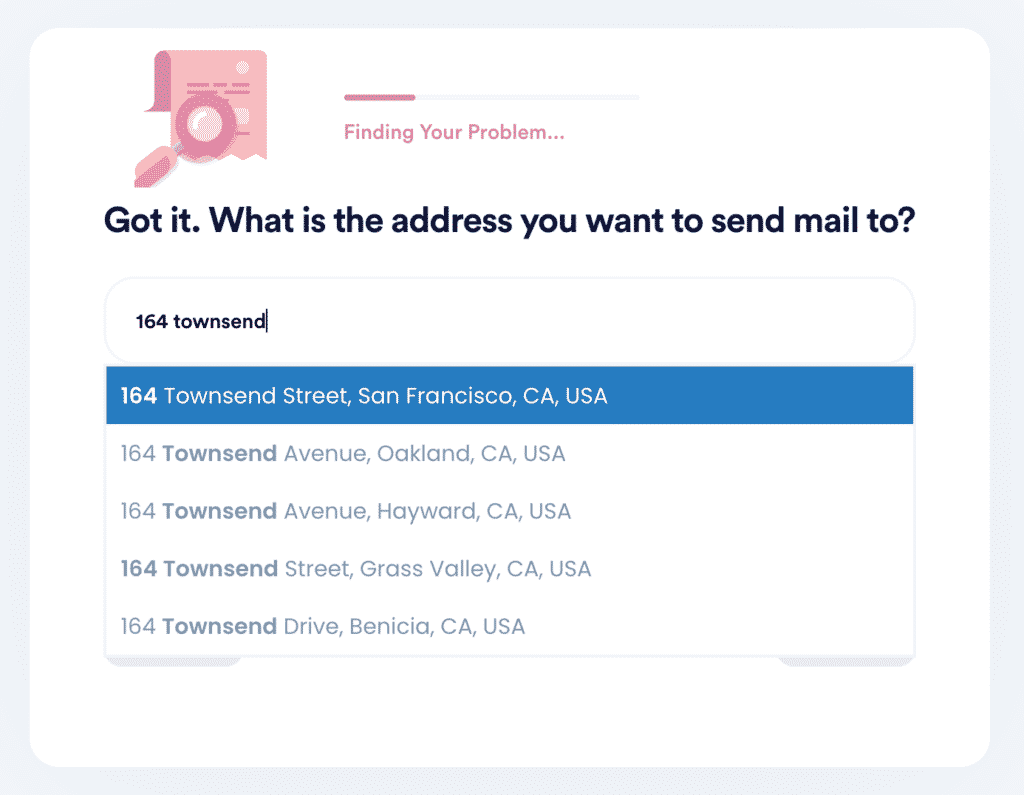 Once you complete these steps, DoNotPay will:
Print the letter

Address it

Take care of the postage stamps

Mail the letter to the recipient
If you'd like to, you can head over to the My Disputes page of your DoNotPay account to track the letter.
Not Sure How To Write Your Letter? Follow Our Simple Guide!
Writing formal letters correctly is crucial if you want to leave a good first impression, especially when applying for a job. Before you start composing the letter, you need to learn how to start, format, and finish it the right way.
You can consult the following list to find out which sections to include:
Your personal information, including your:

Name

Address

City and ZIP code

Phone number and email address

Date of writing your letter

The recipient's personal info:

Title + name

Company (if you're writing to an individual in a company)

Address

City and ZIP code

Formal greeting

Introduction where you should explain the purpose of the letter in a few concise sentences

Body of letter divided into various paragraphs

Conclusion where you should:

Thank the reader

Ask for his or her answer

Formal closing

Your hand-written signature

Your typed signature
DoNotPay Is the Perfect Virtual Assistant
DoNotPay does so much more than speeding up the classic snail mail process. You can use our app to draft various legal documents and get them notarized in a few clicks!
We can also help you:
The best part is that you can accomplish all of this from the comfort of your home! No more long phone calls, short-tempered customer service reps, or endless waiting in queues.
Stay Safe Online With Our App
DoNotPay presents you with an assortment of tools that will keep you safe online. Check out how to deal with online scammers and cyberbullies:
You can also use our app to get compensation for robocalls and text scams!