How to Write and Mail a Form Letter the Easy Way
Do you have to send similar letters to numerous recipients but don't have time to write each letter separately? Whether you need to send a thank-you note or notify candidates about the result of their application, composing a form letter is one of the options. In this guide, you will learn how to structure a form letter suitable for your needs. 
We will also teach you how to mail letters without wasting your precious time buying stamps and waiting in queues outside of a post office. Register for DoNotPay, and we will ensure that your snail mail correspondence is always a pleasant experience.
Form Letters From A to Z
Form letters consist of boilerplate text that's interspersed with substitution placeholders where necessary. Those placeholders should include specific details that are usually different for each letter, such as:
The recipient's name

The date of writing

The position that the recipient applied for

The request you're responding to
While you can find numerous templates online, not all of them will be appropriate for your situation. You should try to write a form letter on your own to make it as personalized as possible.
What Should Your Form Letter Include?
Just like personalized letters, your form letters should follow certain rules to achieve the appropriate level of formality. Most form letters include these sections:
Letterhead 

Date

Formal salutation

Introduction 

Body of letter

Conclusion

Formal closing

Signature
Letterhead 
Adding letterhead on every form letter is the easiest way to include:
The logo of your company (if applicable)

The address of the company 

Your personal info, such as your name, phone number, and email address
Date
This section should include a placeholder as it should register the date of writing the letter to a specific recipient.
Formal Salutation
You can start your form letter with the word "Dear" and leave a blank space for the recipient's full name or title and last name. Make sure to write a comma after the greeting.
Avoid opening your letter with "Dear candidate" or "Dear recipient" as this phrase is considered impolite and impersonal.
Introduction
Explain the purpose of the letter in the first two or three sentences. If your letter is a response to a candidate's job application, you can dedicate the introduction to thanking the recipient for taking an interest in your company. 
Intros are more personalized than the rest of the letter since they typically contain specific details (such as the job position). This means that you'll probably have to include a placeholder where necessary.  
Body of Letter
This is usually the most generic part of a form letter. It provides more detail about the topic. In this section, companies usually inform candidates about the outcome of their application. While you should keep this part concise, make sure to include all relevant details. 
Conclusion
In the last sentence or two, you should thank the recipient for reading your letter.
Formal Closing
Finish the letter with a formal closing. Some of the most popular choices are:
Sincerely

Kind regards

Regards
Signature
Include your typed and hand-written signature under the closing.
Mailing Letters Shouldn't Be Complicated—Sign Up for DoNotPay and Send Your Mail Online!
Now that you know how to format your letter correctly, you should also learn how to mail it as quickly and effortlessly as possible. DoNotPay's Send Mail feature can help you avoid worrying about addressing the letter or finding the closest post office. With our app, you can mail your form letter to anyone from the comfort of your home.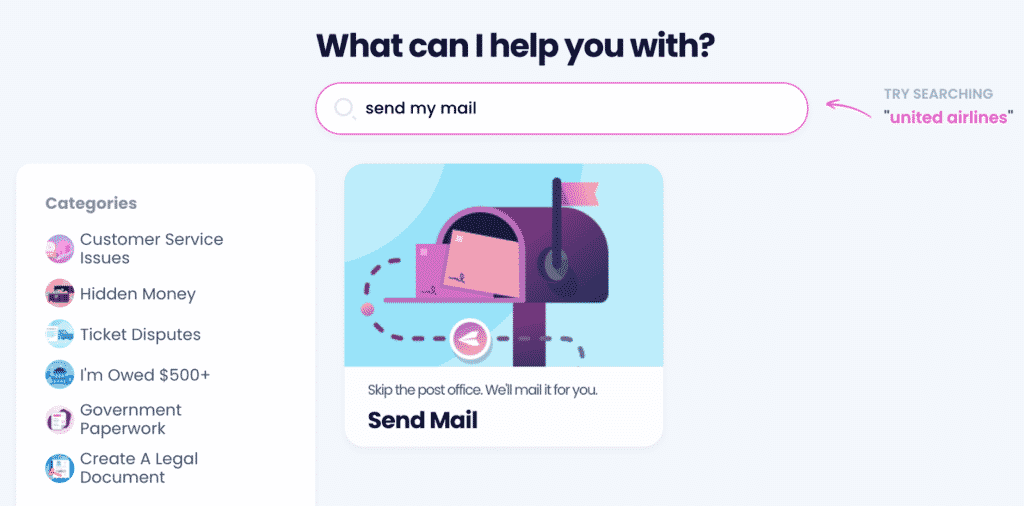 After you compose the letter and upload it to DoNotPay, we will affix stamps and handle addressing and mailing. Forget all about long lines in the post office—rely on our product and mail your letter in no time.
These are the steps you should complete to allow us to send the letter on your behalf:
Choose our

Send Mail

product

Provide required info

Upload your form letter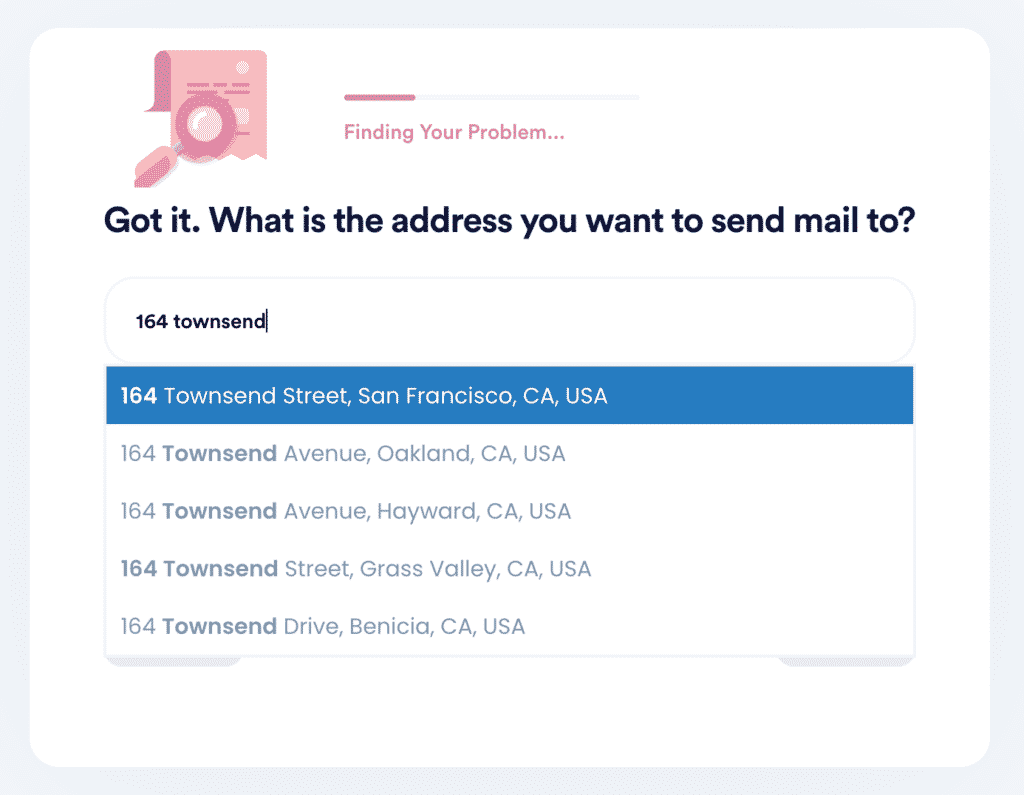 How Much Does It Cost To Send a Form Letter via Snail Mail?
The price of postage will depend on the mail class you choose as well as your envelope's:
Sending a regular one-ounce First Class Mail letter costs $0.55. Should your form letter be heavier or larger, the price will be higher. Oddly shaped envelopes are also more expensive to mail.
The table below shows how much the postage for each mail costs at the time of writing this guide:
Mail Class
Postage Price

First Class Mail Letter

$0.55 for the first ounce

$0.20 for every additional ounce

First Class Mail International

From $1.20

First Class Mail Flat

$1 for the first ounce

$0.20 for every additional ounce

Priority Mail

From $7.15

Priority Mail Express

From $22.75
These prices typically change once a year, so make sure to check the USPS price list before purchasing stamps.
Disadvantages of Form Letters
While sending form letters is more convenient and helps you save a lot of time, most of the letters seem too generic and impersonal. You should try to personalize each response as much as possible to ensure the recipient feels appreciated. 
Are you too busy to write a new letter every time? In that case, you should at least put a lot of effort and thought into composing an original form letter without using an online template.
DoNotPay Helps You Organize Your Day
Using DoNotPay to send letters in a more efficient way is only a fragment of what you can do with our app. 
Explore fascinating time-saving features DoNotPay offers.
You'll never have to spend ages navigating a phone tree to reach a customer service rep of some company. We do it all for you:
You will also never have to hire a lawyer to draft a legal doc or go out of your way to get it notarized! DoNotPay lets you draft, notarize, and fax any document using only your phone or laptop! 
Get That Money With DoNotPay!
Did you know that our app can assist you with getting money back from unused gift cards? We can also locate any unclaimed money to your name (in any state) and help you claim it.
How else can DoNotPay help you get your hands on some cash? We can:
Avoid spending extra money and use our app to reduce your property taxes, dispute parking tickets, or sign up for free trials with our virtual credit card.