Get Smartsheet Free Trial With a Virtual Credit Card

If you frequently work on big projects, a project management software is a must-have. A big project requires a big team, and to successfully manage a big team, you need a project management software like Smartsheet. With Smartsheet, you can plan your project easily, manage tasks more efficiently, and create a seamless team workflow.
But Smartsheet is not for everyone. If you tried their free trial and don't want to upgrade to a paid plan, you might be looking to cancel your subscription. In this post, we'll inform you about Smartsheet's pricing, how to , and how to cancel your subscription easily to avoid getting charged.
Does Smartsheet Offer a Free Trial?
Yes,  for their users to see if they like the application. This gives you enough time to explore their products, test them and figure out if that's what your business needs before making a commitment with your money.
How Can I Get a Smartsheet Free Trial?
It's very easy to start your free trial with Smartsheet. In fact, unlike many services and apps that ask you to provide your credit card information before you can start a free trial, you don't need to do that with Smartsheet.
Follow the following steps to start your Smartsheet free trial:
Visit their website at Smartsheet
At the top right, you'll see the 'Try Smartsheet for free' button. Click on it
A new window will open, and you'll be asked for your work email address
Enter your work email address and click 'Continue'
You'll be requested to fill in more information, including your first name, last name, your phone number, job title, and the size of your company
After you do that, click on the 'Try Smartsheet for free' button at the bottom
Check your email for the confirmation link from Smartsheet and click on it to start your free trial
What Features Do You Get With the Smartsheet Free Trial?
During your free trial, you'll get access to all of the features in the Smartsheet Pro package and some features available to Smartsheet Business accounts. You can create and share your sheets as well as visualize your data with dashboards.
However, when using Smartsheet for free, you'll not have access to all features, and you'll be limited in a number of ways. For example, the number of emails you can send out Smartsheet at a given time will be limited.
You can upgrade to either Smartsheet Pro or Smartsheet Business to remove these limitations.
How to Cancel Your Smartsheet Free Trial Before It Expires
If you want to cancel your free trial:
Log in to your Smartsheet account
Click on the profile icon to display your account information
Open 'Account Admin'
Scroll down to 'Plan & Billing Info'
Select 'Cancel Account'
Click on 'Switch to Free'
After this, you cannot further edit your sheets, and all of them will be switched to read-only for a month and then deleted.
How Much Does Smartsheet Cost After the Trial?
Smartsheet has four price points:
                Plans
             Costs
                    Features
Smartsheet Pro
This costs $7 per user per month, and it's billed annually
The minimum number of users for a Smartsheet Pro account is three, and the maximum is 25.
Smartsheet Business
This plan goes for $25 per user per month, and it's also billed annually
The minimum users for this plan are three, and as many people as your business has can use it.
Smartsheet Enterprise
Here the prices are customized to the clients' needs
 

Depends on the client's plan

Smartsheet Advance
The pricing in this plan is also personalized to different clients
    Depends on the client's plan
Avoid Automatic Renewal With Donotpay Virtual Credit Card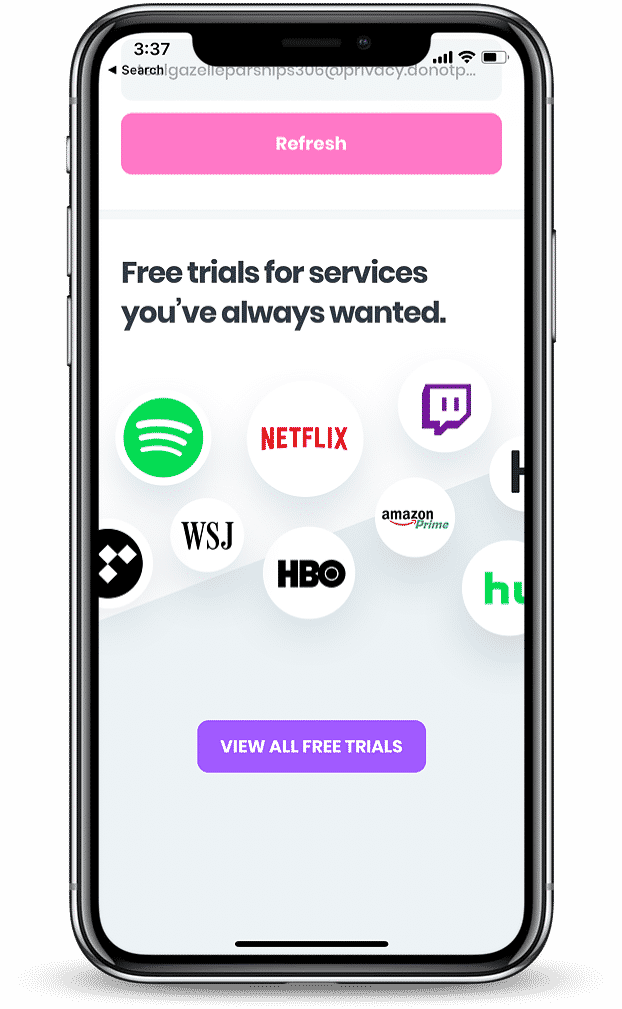 While your Smartsheet free trial subscription will not automatically renew into a paid subscription, it will not always be the same with your other subscriptions. Many free trials for other apps and services will automatically renew into a paid subscription if you forget to cancel them on time. And let's face it, we forget to cancel our free trials more often than we care to admit, and no one wants to pay for a service they don't need.
Fortunately, you can avoid all this by using DoNotPay's Virtual Credit Card.
Here's how it works:
DNP generates a random number and credit card info that you can use to subscribe to any service
Once the free trial expires, the service can't charge you because there's no money on the Virtual Credit Card, so you get unsubscribed automatically
What Else Can DoNotPay Do?
Are you looking for the fastest way to apply for a birth certificate for your newborn baby? Or did you forget your bag at the airport and don't know how to get it back? Don't lose your sleep over such problems – DoNotPay can help you solve them easily and conveniently.
We can also help you:
Sign up for DoNotPay to see many other amazing services we have in stock for you.