How to Get A Skillshare Free Trial and Never Get Charged

The internet is a vast playground for anyone that loves to learn, with plenty of information on just about anything. But if you're looking to learn from someone that's actually an expert in their area, finding quality content tends to be a lot harder. That's where Skillshare comes in, with over 41,000 online courses taught by experienced professionals on topics that range from illustration to computer science.
While this online learning platform has been nicknamed "the Netflix of education," users don't just watch videos on Skillshare. There's a strong interactive component to many of the courses, as well as a community of over 8 million fellow learners.
Many new users will sign up for a , so they can see what the platform is all about before committing a paid membership, which is definitely the smart way to go. If you want to  without having to provide your personal information, DoNotPay can help.
Does Skillshare Offer a Free Trial?
Yes. And the free trials can range from 14-60 days, depending on how you sign up.
 used to be technically free, with a "basic" version that had limited access to classes and a "premium" version that offered the real Skillshare experience. This system was phased away as of September 2021, and all users have to pay for a membership. Signing up for a Skillshare free trial is now the only way to explore the platform, try out the courses, and decide if this educational community is a good fit for you. 
How Can I Get a Skillshare Free Trial?
Skillshare normally offers some sort of Free Trial for new users, either 14 days or a month, which means you can automatically get some sort of grace period just by going to the website to sign up.
Skillshare is also known for using social media influencers as part of its marketing campaigns, especially on Youtube and Instagram. You can potentially get a longer free trial period by using one of these promotional links, which are known to offer as much as two months of free Skillshare.  
How to Get a Free Trial Directly Through Skillshare
Visit Skillshare.com or download the app.
The top header will offer some sort of Free Trial period and ask you to "Click here to redeem."
You'll be prompted to sign up using your Facebook, Google, Apple, or the email account.
While you won't be charged yet, Skillshare requires you to select a payment method to have on file, which can be either Paypal or one of the major credit card providers.
Click on Start Your Free Month to begin enjoying your free trial.
How to Get a Skillshare Free Trial Via a Youtube Influencer
Visit Youtube.com or open the app.
Do a search for "Skillshare" and set the search filter for videos from just the last week.
Choose from the dozens of recent videos by influencers that are currently running promotional campaigns for Skillshare.
The description box of each video will have a link that offers a free trial for at least 30 days and sometimes longer.
Click on the link, and follow the instructions above to sign up for your Skillshare Free Trial.
Does the Skillshare Free Trial Automatically Renew Into a Paid Subscription?
Yes, and this is why Skillshare is so aggressive in promoting free trials. They're hoping new users will be hooked on all the vast educational opportunities available on the platform. If that fails, then they're hoping you'll forget to cancel.
A few other details you should know about how Skillshare's free trial automatically renews:
Skillshare will send you an email reminder three days before the free trial ends and automatically converts it into a paid membership.
If you don't indicate otherwise, the Skillshare free trial automatically renews as an annual membership (rather than the monthly option).
Skillshare is willing to refund your annual membership if you contact them within seven days of the charge being made.
Given how the  is set up, it's definitely possible to just enjoy the classes and then cancel before the automatic renewal. However, canceling free trials is the kind of task that it's notoriously easy to forget about. It's likely that you will soon be joining countless others who accidentally ended up with an annual Skillshare membership and didn't notice for a while.
DoNotPay's Virtual Credit Cards Can Help You Avoid Skillshare's Automatic Renewal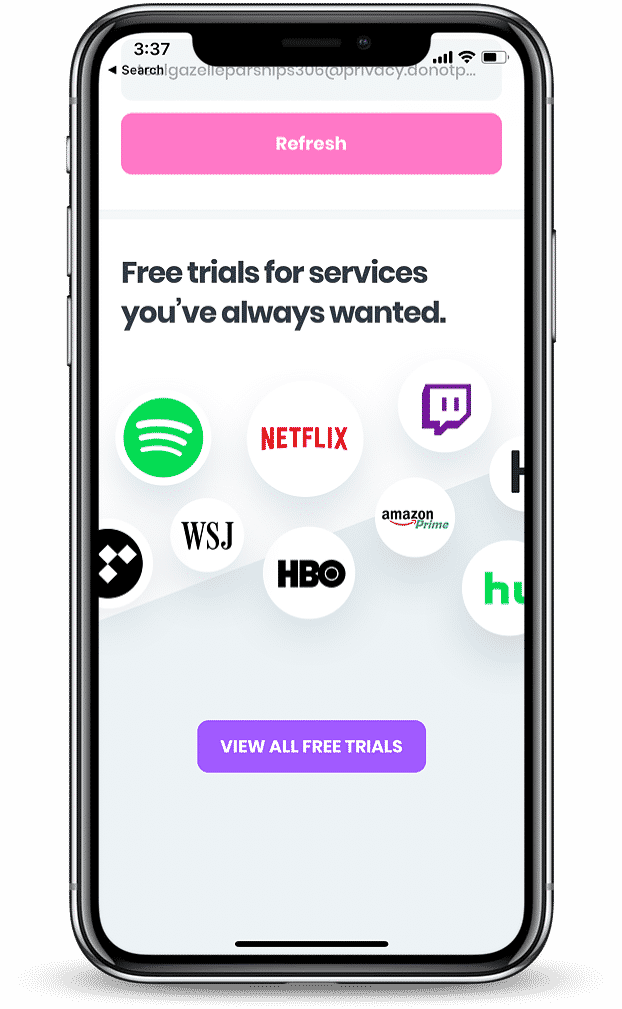 If you want to check out what Skillshare has to offer without the stress of missing the cancellation deadline, DoNotPay has an innovative solution. Simply subscribe to your Skillshare free trial through DoNotPay's free virtual credit card. What that means is:
DoNotPay generates a credit card number that works for the purposes of the authentication step of getting your Skillshare free trial.
The virtual card is empty, so you can't be charged further once the trial period ends.
You have peace of mind that Skillshare doesn't have access to your Paypal or credit card.
There are no dates to keep track of, and you can evaluate whether you like Skillshare is completely stress-free.
Once Skillshare fails to charge you for the membership, your account gets automatically canceled without you having to do anything.
How Much Does Skillshare Cost After The Free Trial Ends?
If you decide to join Skillshare, the membership can be either annual or monthly.
Annual Membership
$180

Breaks down to $15 a month but gets billed in one lump sum.

Monthly Membership
$32
What Are the Most Popular Alternatives to Skillshare?
Skillshare is one of the most well-known resources for online learning, with classes that stand out for slick production value and high-profile teachers. However, there are several similar platforms where users can find courses on a huge range of topics, some of which are more technical than you would find on Skillshare. These competitors include:
Udemy
Coursera
EdX
LinkedIn Learning (previously known as Lynda.com)
Udacity
Codeacademy
What Else Can DoNotPay Do For You?

DoNotPay can help you solve many different problems all by yourself. Check out just a small sampling of the tools you can find on the app:
Download DoNotPay today to discover everything your virtual lawyer can do for you.