Get Sims Free Trial With a Virtual Credit Card

The Sims is known for being a fun and quirky game that many millennials grew up playing and continue to enjoy in adulthood. For those interested in picking it back up again, but don't want to pay the hefty fee to do so, you can get a free trial of the game during certain periods throughout the year. Many people sign up for these and forget to cancel before it's up, resulting in unwanted charges to their credit cards. 
If you want to try The Sims, and other similar products and services for free, but you don't want to have to remember to cancel on time, use DoNotPay's Get Free Trials and Don't Get Charged feature. Learn more about how you can save time and money with this helpful service.
Does The Sims Offer a Free Trial?
Yes, The Sims offers a on The Sims 4 occasionally throughout the year. This gives players a chance to play the game for free for 48 hours or an entire week, depending upon the particular promotional offering. You can visit The Sims website regularly to see when free trials are scheduled, or you can keep an eye on various video game websites for more announcements.
Whenever there is a free trial period, however, gamers will have to input their credit card information, which allows the company to begin recurring charges as soon as the free trial period ends. If you simply want to enjoy the free trial while it lasts, and you don't have any interest in paying for the game when it's done, you either have to cancel on your own or use DoNotPay when you sign up.
How Much Does The Sims Cost After the Free Trial?
The Sims 4 has several different purchase options after your free trial is over. Here are a few of the most popular ways Sims 4 fans pay to play:
| | |
| --- | --- |
| Subscribing to The Sims 4 on the EA app | $3.99/month |
| Purchasing the game outright on Steam for $39.99 for the basic version | $49.99 for the deluxe edition |
| Subscribing to EAPlay | $4.99 per month |
If you plan to play the game for a couple of months after the free trial, the best deal is to subscribe to The Sims 4 on the EA app or to subscribe to EAPlay for a couple of months. If you think you will play the game for several months or years, you might find that purchasing the game outright is a far better deal.
Avoiding Automatic Renewals on Your Own
If you want to try to avoid automatic renewals on services on your own, you can give it a try. Just be aware that it may result in charges if you forget or make a mistake! To avoid automatic renewals on your own, follow these steps:
Sign up for the free trial of interest
Enter your credit card information
Write the date and time when you will be charged for subscription fees on your calendar
Set a reminder on your phone or computer to cancel your subscription two days before the deadline
Keep your login information handy, so you won't struggle to cancel when the time comes
It's easy to make an error somewhere along the line, maybe by setting a reminder for the wrong date or misplacing your login information. The whole process is made far easier with DoNotPay.
Avoiding Automatic Renewal With the DoNotPay Virtual Credit Card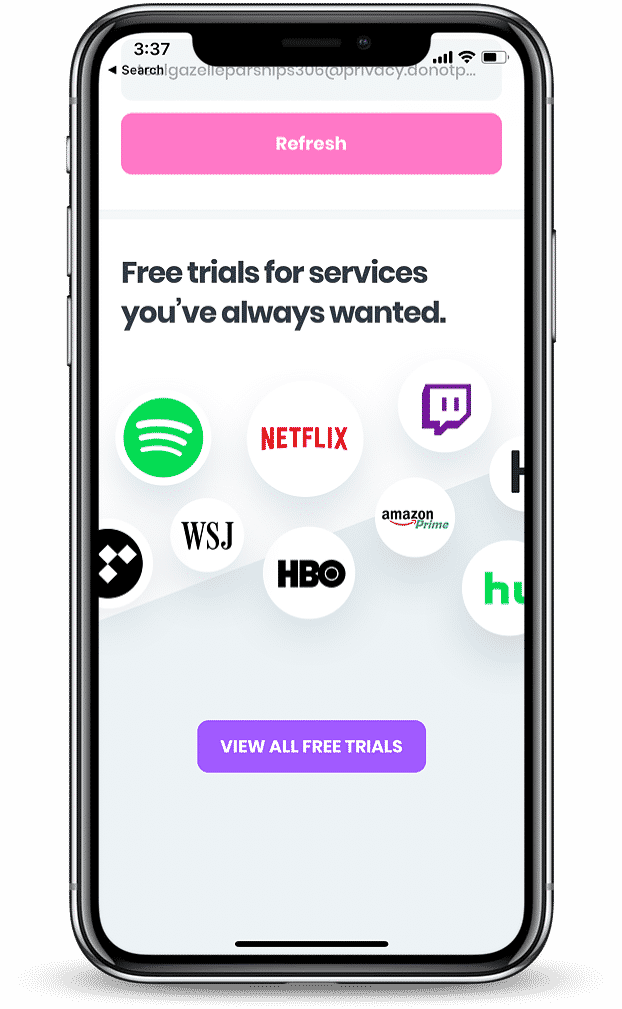 It's common for people to sign up for a free trial with no intention of subscribing to the product or service and eventually get charged a recurring fee because they forgot to cancel it on time. DoNotPay's virtual credit card makes paying for unwanted subscriptions a thing of the past, and it can save you plenty of time and money by preventing you from having to remember to cancel on your own.
Here is how it works:
 Search Free Trial Card on DoNotPay and enter the company you want a free trial for.
We'll automatically generate a virtual credit card that you can use for that merchant. Copy the card details shown on your screen.
Use the card to sign up for your free trial and sit back to relax and enjoy.
Here are the benefits of using virtual credit card:
Virtual credit cards work like regular credit cards, except that they have an extra layer of protection against fraud when shopping online. The cards use a virtual credit card generator which generates an expiration date and a card number visible to online vendors.
You don't have to link your credit card information to this card; you can add any name and set your expiration date.
Once your free trial expires, you won't have to worry about being charged, since there isn't any money linked to the free trial card and online vendors don't have access to your real credit card information.
If you're tired of accidentally wasting your hard-earned money because you keep forgetting to cancel your free trials, DoNotPay is here to save the day. You can also avoid getting thousands of spam emails from the companies that offer free trials by using DoNotPay's email generator. This creates a temporary email that you can use to sign up for services, which keeps your own inbox free from clutter.
What Else Can DoNotPay Do For Me?
DoNotPay is the world's first robot lawyer, and it was designed to help people like you get more done in less time and with less stress. Besides helping you get Sims without being charged, we can also assist you with:
These are just a few of the dozens of tasks DoNotPay can do on your behalf. If you're interested in learning more about how we can save you money and free up more of your time, visit our website today.