How to Get a SeroVital.com Free Trial With a Virtual Credit Card

Companies in all different industries offer free trials or compelling introductory offers to appeal to customers and drive sales. This is good for customers because they can try out the product before they decide whether they want to pay for the service or product. It's also helpful for businesses because customers often forget to cancel their trial or introductory offer, like a , which allows them to generate more revenue.
The good news is that DoNotPay's Get Free Trials and Don't Get Charged tool can help you avoid paying for services you don't want. Read on to learn more on how DoNotPay can help you avoid paying recurring fees after a free trial.
Does SeroVital Offer a Free Trial?
Unfortunately, SeroVital does not offer a free trial, but the company does have an introductory offer that allows unsatisfied customers to get a full refund. The  begins 5 days after your first order of SeroVital Hgh gets shipped, giving you 30 days to see whether you like the product enough to continue ordering it automatically.
If you do enjoy your SeroVital product and want to continue purchasing it, the company will continue charging your credit card and sending you the supplement.
If you decide after 30 days that you do not want to continue purchasing it, you will have to cancel your subscription on time to ensure you aren't charged another month.
How Much Does SeroVital Cost After the Introductory Offer?
Both the introductory offer and the actual subscriptions cost the same. The only difference is that you will be able to return the product for a full refund during the introductory offer. Each supplement sold by SeroVital also has a different price, but here are a few prices of their most popular products:
| | |
| --- | --- |
| Product Subscription | Price |
| SeroVital AM Multivitamin | $39.20/month |
| SeroVital Women's Multivitamin Pack | $39.20/month or $49 per box |
| SeroVital Advanced | $99/month or $119 per box |
The company also sells a variety of hair and skincare products, each with different prices and offers.
How to Cancel SeroVital Subscription After the Introductory Offer
If you have given SeroVital a chance, and you don't want to continue with your subscription after your introductory offer is over, here is how you can cancel your subscription:
Visit the SeroVital website and login using your credentials
Click on MyAccount in the upper right corner
Find and click on the "Manage my Subscription" link
Click "Cancel my Subscription" and follow the on-screen prompts
Alternatively, you can also call the customer support line at 1-800-898-5153 and request a cancellation of your subscription. If you'd like to receive a refund for your first month, you can do so by returning the product within the 30-day window.
How to Avoid Automatic Renewal With DoNotPay's Virtual Credit Card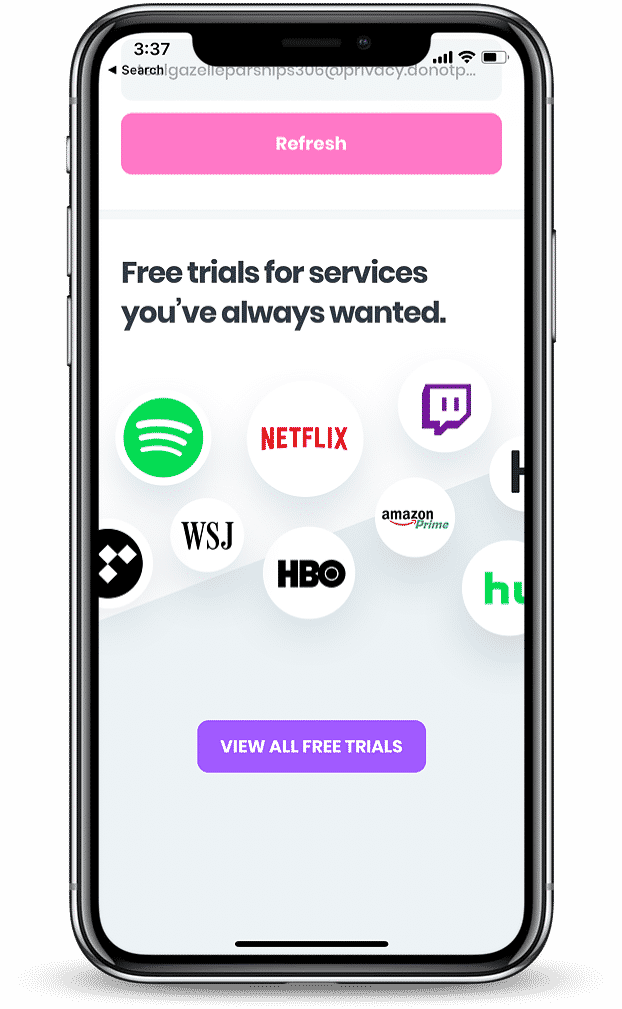 If you want to sign up for certain services and subscriptions to give them a try, but you don't want them to automatically renew, you have a couple of options. You can either set a reminder for a day before your subscription renews to cancel it on your own, or you can use DoNotPay's virtual credit card.
If you opt to use the virtual credit card, you will be protected from pesky automatic renewals. Here is how it works:
You visit a service you are interested in and sign up for a free trial to test it out.
You then visit DoNotPay's Virtual Credit Card tool, which generates a credit card number, expiration date, and CVV randomly.
You enter your virtual credit card information in the payment section of the free trial site
You enjoy your trial until it ends.
The company will try to charge your credit card after your trial expires, but the virtual credit card from DoNotPay doesn't hold a balance, so they won't be able to charge you.
With this system, you don't have to worry about remembering when trials come to an end- you can simply enjoy the trial until your free membership expires! If you're tired of getting spam emails from free trials sent to your personal email address too, DoNotPay also offers a temporary email address  that you can use to sign up for services. This keeps your own inbox free from "exciting new offers" and the like.
What Else Can DoNotPay Do For Me?

Besides helping you protect your money from large corporations, DoNotPay can also assist you with the following tasks:
DoNotPay is the world's first robot lawyer, and it was designed to help people like you get more done with less stress. If you're interested in giving  a try, visit our website today!