Get a Free Trial for Scentbox Without Giving Your Credit Card Info

As a premier perfume subscription service by mail, Scentbox continues to lead in this type of beauty product market. Many who sign up, though, want to know if Scentbox offers a free trial for a limited time.
They don't offer one on a regular basis, even though they do have occasional offers for a first free perfume box before subscribing. Otherwise, they have a general subscription service.
Finding ways to and canceling their subscription can take a lot of time. Let us make the process easier with our DoNotPay app.
Why Doesn't Scentbox Have a Free Trial?
The reasons are that designer perfumes are an expensive market, so a probably doesn't make sense for Scentbox's profits. Even so, third-party sites often show evidence of Scentbox giving away one free box of perfume.
As you can see, these are only for very limited times and require you to sign up for a Scentbox subscription first. Their main subscription service, though, offers some notable discounts before you pay the full monthly price:
Your first month is only $9.72 to obtain one or two perfumes.
You can add the perfumes you want to your monthly subscription calendar.
The subscription goes up to $15.95 per month after the discounted first month.
Keep in mind the above $9.72 discount applies to the standard subscription service. A premium subscription also exists, and that's $12.77 for the first month. Afterward, it goes to $20.95 per month.
Does Scentbox Automatically Renew Into a Continuing Subscription?
Yes, your credit card will be automatically charged beginning with the second month. You'll have to pay for a second month before you can take any action on canceling.
Avoid Automatic Renewals at Scentbox With the DoNotPay Virtual Credit Card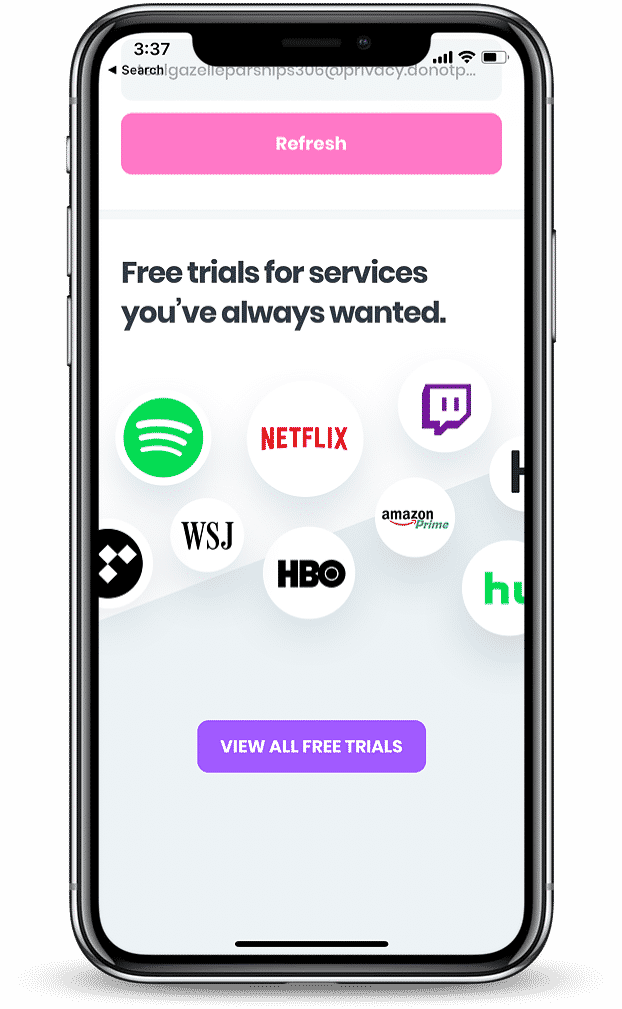 While you can only get a discounted subscription price for your first month, Scentbox will ask for your credit card number to charge you the regular price for the second month. What if you want to stop your subscription, yet end up forgetting about the renewal due to becoming too busy?
The answer is our virtual credit cards here at DoNotPay.
DNP generates a random number and credit card info that you can use to subscribe to any service, like Scentbox.
Once the free trial expires, the service can't charge you because there's no money on that card, so you get unsubscribed automatically.
Virtual credit cards are your best method for avoiding being charged when things become overly busy. Automatic charges on credit cards often become overlooked by many and keep occurring without one knowing. You may be charged the full rate at Scentbox and not even realize you're wasting money monthly if you no longer want the service.
What Will Scentbox's Charges Look Like on My Statement?
Scentbox makes its charges clear in your statement to avoid confusion. As noted, you'll need to pay for a second month before you can cancel their subscription. Perhaps this looks like a catch in charging you more, but it's a way for Scentbox to protect itself from early cancellations.
Only credit cards are required to pay for the service. No other payment methods are available, a process identical to nearly every subscription service in existence.
What Are the Most Popular Alternatives to Scentbox?
Other subscription perfume services are out there, some with slightly cheaper monthly rates. Here are three of the best to consider as alternatives:
| | |
| --- | --- |
| Scentbird | This perfume service offers 500 designer perfumes from around the world for $15.95 per month. That's still cheaper than Scentbox's full premium price. |
| Scent Trunk | You can get perfumes from this company for only $15 per month. Each monthly order is designed to last 30 days. |
| Luxury Scent Box | Here's another perfume subscription at $15 per month. Luxury Scent Box also has significant membership discounts available. |
Many other perfume services by mail exist, and they all have monthly subscription price levels in the same wheelhouse.
What Else Can DoNotPay Do for You?

Did you know we work with many other companies beyond helping you with subscription services like ? We can help you solve numerous issues often occurring when using services from other companies.
For example, we help with various problems you might encounter when using credit cards. Plus, we can help you cancel numerous subscriptions and memberships with companies other than perfume services.
DoNotPay can help you:
In addition to these, we're also a leading service using AI technology. We're here to help make services more accessible without the need to hire and work with real attorneys. The money this ultimately saves you is significant. DoNotPay can:
Help you get revenge with robocalls.
Help you jump the phone queue when waiting to get through on customer phone lines.
Sue people and companies through small claims court.
Deal with bills you're unable to pay.
Get refunds and chargebacks for products you no longer want or need.
Rid yourself of spam emails.
Visit us to learn more about our app's comprehensive features.