How to Start Your RPG Maker Free Trial With a Virtual Credit Card

The RPG maker helps the users to create their dream game in seconds. The different versions of the platform offer tools and assets to the users. They can design environments, generate characters and other game settings with RPG maker and virtual cards.
If you're looking to create your own game, the platform offers an . The best part about the platform is that you don't know about programming. Even children can use the platform to design their games. Players can create RPGs on Android, MacOSX, and even iPhone.
What You Need to Know About an Rpg Maker MV Free Trial 
The RPG maker offers a free trial feature for first-time users. You can try the  for 30 days. You don't have to submit your card details when you sign up for a free trial. But if you wish to continue the services, you've to submit your credit card details. You'll be charged if you continue the game or buy the game maker.
How to Get the RPG Maker Free Trial
If you wish to apply for the RPG Maker for a test run, you need to follow a few steps.
Go to the official website of the RPG maker, https://www.RPGmakerweb.com
At the top right corner, you will find the menu button
Click on the three lines and the side window will be displayed
Choose the product page
Then select the product for which you wish to have a free trial. For instance, you can select RPG maker mv to get a free trial
This will open the new page,
Scroll down and click on "Download the free trial"
And that's it! The product will start to download on your device. Install it and enjoy the product for 30 days.
What Happens After the Rpg Maker Free Trial Ends
If you're choosing the RPG maker mv free trial, it will automatically end after the completion. After that, if you wish to continue, you've to enter your payment details and make payment. This will allow you to access the bonus resources too. You can uninstall the project anytime you wish to. If you pay for it but decide to cancel the plan, you can get a refund.
The RPG maker offers a 14-day guarantee. Meaning, if you cancel the plan within 14 days, you can get your full money back. If you're having trouble canceling it, DoNotPay can help you with the task. Learn more about our cancellation product at our website.
How Much Does RPG Maker MV Cost After the Free Trial
RPG Maker MV offers multiple different packages to fit different customers' needs. Each package offers more options and content and costs differently
BUNDLE
PRICE ($)
CONTENT
RPG MAKER MV
35.22
RPG MAKER MV BUNDLE
48.82

RPG Maker MV
RPG Maker MV - Add-on Pack
RPG Maker MV - Cover Art Characters Pack
RPG Maker MV - Essentials Set

RPG MAKER MV x MZ BUNDLE
67.11

RPG MAKER MV
RPG MAKER MZ

MAKER COLLECTION BUNDLE
220.50

RPG MAKER MV
RPG MAKER MZ
VISUAL NOVEL MAKER
RPG MAKER MX ACE
RPG MAKER VX
RPG MAKER 2003
RPG MAKER 2000
RPG MAKER XP
VISUAL NOVEL MAKER - LIVE2D DLC
PIXEL GAME MAKER MV

MV QUICK STARTER BUNDLE
79.83

RPG MAKER MV
RPG MAKER - SAKAN
RPG MAKER MV - MADO
RPG MAKER MV - GENE
RPG MAKER MV - DORAPIXELMAPCHIPS - MODERN JP
RPG Maker MV - DORAPIXELMAPCHIPS - MODERN JP CUSTOM
Stop the Extra Charges With the Help of DoNotPay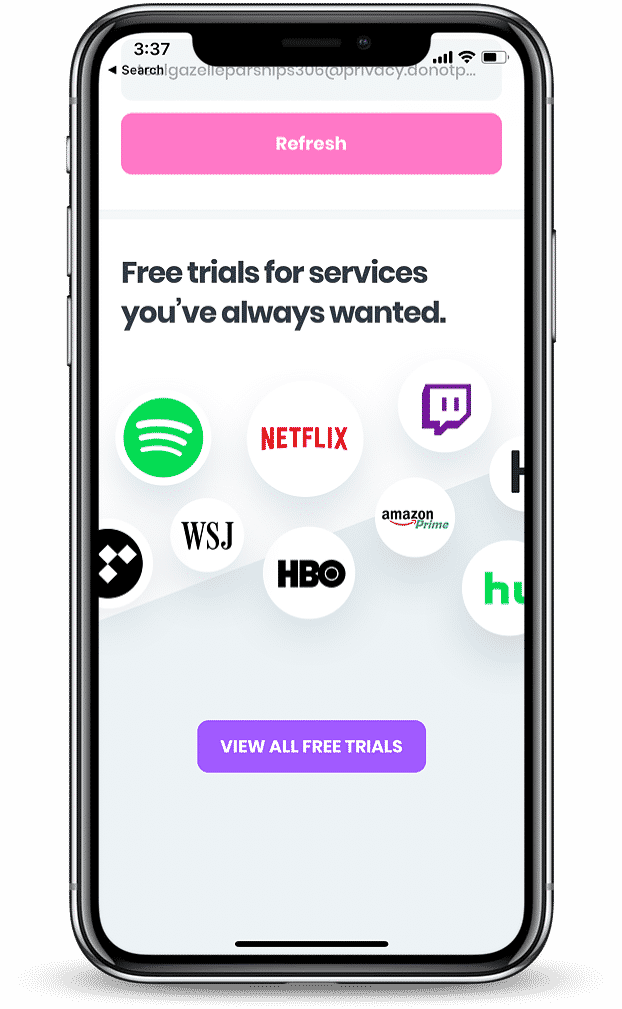 While the RPG maker won't ask you about credit card details during the free trial, many others do. There are plenty of services that ask for payment details from the customers. If a user misses canceling the subscription, they keep on charging a specific monthly fee. If you wish to safeguard your money, DoNotPay comes with a unique and efficient product. The free trial card or the virtual credit card of DoNotPay helps you to sign up for a free trial.
You can try free trials of different platforms without any burden of cancellation. As soon as the trial period ends, your subscription will be canceled automatically. Have a look at how the free trial card of DoNotPay works.
Virtual credit cards will generate temporary and single-use card details
The card won't have any connection with your actual credit card
The details will look exactly like your actual credit card to the merchant
Thus, it will allow you to sign up for a free trial without any worry. As the card is not attached to your bank account, the company won't charge you any fee.
DoNotPay Offers an Email Address for Free Trials Too
As you can see when you sign up for the , you need an email address. Sometimes giving your actual email address can keep your privacy at stake. To protect your privacy DoNotPay comes with an additional email address feature. We can help you with an email address to sign up for a free trial. This can help you in multiple ways that include:
Prevents hackers and scammers from doing anything wrong
Helps you to get rid of spam emails
Prohibit the sender from tracking your actual location
If you're looking to protect your finances and privacy, contact DoNotPay today. We will help you with a free trial card and a fake email address. Thus, it is a way to ensure that all your data is safe and protected.
What Else Can Donotpay Do for You

If you're fed up with time-consuming tasks, let  handle them. We can help you with our time and money-saving products. It is a unique platform designed to ease your errands and day-to-day chores. Use any web browser and access the DoNotPay platform to explore the other products. Our offerings include:
Need more information or have some questions? Feel free to get in touch with the  team!