Get Pro Tools Free Trial Without Giving Your Credit Card Info

Pro Tools is an audio workstation developed and released by Avid Technology for macOS and Microsoft Windows. The digital platform is for creating and producing music, sound recording, editing, and sound for pictures ( audio-post production, sound design, and mixing).
Established in 1983, Pro Tools started as a drum machine-Digidrums, the platform has evolved to become a complete digital studio. Pro Tools has two paid packages with free trial periods that allow you to use the upgraded features.
After signing up for the free trial, you may not be impressed with the extras, and you want out. However, you forget to unsubscribe until it's too late, and you get billed for a service that you are no longer interested in. DoNotPay offers you an incredible tool on how to avoid auto-renewal subscriptions before the  period is over.
What's more, we can also help you cancel a pre-existing subscription, claim a refund from the company and contact Pro Tools customer service in case you'd like to make any inquiries on your own.
Does Pro Tool Offer Free Trials?
Pro Tools has two premium packages, where each has a 30-day free trial plan. You can sample both plans to ensure you choose the best package that caters to your music production and creation needs.
If you are not impressed with the features during the free trial period, you should unsubscribe early to avoid getting billed for unwanted services. The Pro Tools packages are:
1. Pro Tools First
The Pro Tool First is a free-to-download application that offers a digital audio workstation (DAW) that allows users to create music and film post-production videos. The platform works well with Windows and Mac setup.
The features include:
16 audio tracks
16 virtual instrumentals
Ability to simultaneously record four tracks
A 500MB library of different samples, loops, and sound.
Loop recording
Inclusion of Xpand 2 virtual instrument
2. Pro Tools
Pro Tools is a subscription package priced at $29.99 per month, but you can get a perpetual license– to use the app forever by paying $599. The recording software is an advanced version of Pro Tools First, and the features include:
128 tracks at 44.1/48kHz.
32 channels of simultaneous I/O
1,024 MIDI tracks
MIDI input Display
Powerful audio engine
Tight mixing
Smooth tracking
Quick crossfades
Layered editing
3. Pro Tools Ultimate
Pro Tools Ultimate provides access to professional-level features used during audio and video recording sessions. The packages go for $79.99 per month. However, you can opt to get a lifetime license by paying $2,599.
The platform comes with numerous plugins, inputs, and other features, including:
Over 60 virtual instruments, utility plugins, and effects
1-gigabyte cloud storage for collaboration
2-gigabyte high-quality loop library
One-year software updates and support plan
UVI Falcon
Over three gigabytes of additional sounds and samples
Access to new releases
How Can I Get a Pro Tool Free Trial?
Visit the Pro Tools official website to access the , either from Pro Tools Ultimate or Pro Tools. Before starting the registration process for new subscribers, ensure that your laptop or desktop meets the minimum requirements required for the installation.
If your computer meets the basic requirements, create an account with the platform. Then, click on the free trial option located on the left panel on the website's homepage. After signing in and linking your relevant card, you receive a prompt to link your iLok account to your Avid account.
iLok helps you manage all your software authorization when purchasing your first or merging licenses from older keys. If you don't have an iLok account, consider creating one.
After creating and connecting the two accounts, a form will pop up inquiring about your area of expertise. Fill in all the required details on the form to receive a customized installation link via email. Then, open the link and click download to start your 30-day free trial on either of the two chosen packages.
Does Pro Tool Free Trial Automatically Renew Into a Paid Subscription?
When you purchase Pro Tools or Pro Tools Ultimate, an auto-renewal plan is automatically selected in your package. Unless you cancel the subscription or disable the auto-renew option, you will continuously receive monthly bills on your card.
If you are on the free trial period, consider staying alert with your subscription plan, as you're solely responsible for not canceling on time. It's important to note that Avid Technology is not liable for any bills charged on your account because, during registration, you gave your consent to auto-billing.
How to Avoid Pro Tool Automatic Renewal With DoNotPay Virtual Credit Card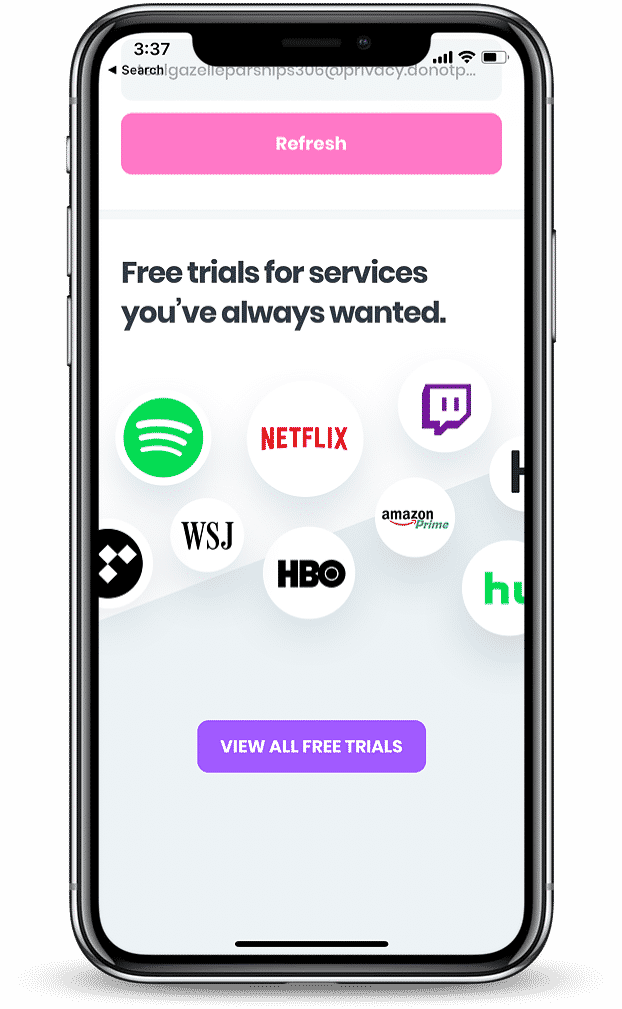 After using the free trial plan, you may realize that you don't need the package and you can forget to unsubscribe within 30 days. You will end up paying for a service you no longer require.
At DoNotPay, we have a feature called The Free Trial Card. The card is a virtual credit card that simulates an actual credit card. The difference is that a virtual credit card has no money as it isn't linked to any bank, while a credit card has cash and it's connected to a bank account.
Our virtual credit card generator generates a series of specialized numbers that you submit when asked to link your credit card during registration. You will enjoy the features on the Pro Tool Ultimate platform for free for 30 days. When the trial period is over, your card will disconnect automatically, rejecting any auto-renewal request.
Using the virtual card will help you steer clear of paying for the upgrade if you do not have the need. However, if you are satisfied with the features, use your credit card to pay for the subscription plan.
What Are the Most Popular Alternatives to Pro Tools?
Below are some of the alternatives for Pro Tools that you may consider depending on the features and pricing.
Platform
Monthly Price
Benefits
Audacity
$0
Easy to setup

Friendly interface

Easy to administrate

It's free to use

Adobe Audition
$31.49
Easy to do business with

Easy to setup

Suitable for streamers

Great filters and excellent integrations

Sound Forge
$5
It's lite, making it easy to install

Has a powerful sound editing tool

Ideal for cleaning poor audio

Studio One
$0
Has a better support team

Easy to use

Friendly and comprehensive for beginners
Benefits of Using DoNotPay 
It is fast. You follow simple steps, and DoNotPay will handle your problem on your behalf. You will have your virtual credit card number in no time.
It is transparent. DoNotPay has no hidden charges.
DoNotPay is dependable. You are guaranteed to address your problems with DoNotPay. We can help you get free trials, cancel subscriptions, get refunds, and much more.
DoNotPay Can Help You With Other Services

At DoNotPay, we offer you a virtual credit card that helps you  before your free trial period is over. Our goal is to help you minimize the time and money spent on getting documents or information, and get access to services without much hassle.
 and make your life easier with our tools. We provide: