How to Get a Pearson Free Trial With a Virtual Credit Card

Whether you are considering to access course textbooks or learn about new workplace skills, you must subscribe to their services, and that costs money. Like many subscription services, there is a Pearson free trial to entice you to join.
Free trials are an excellent way to "try it before you buy it." But companies are not completely altruistic in their offering of this freebie. If you aren't careful, you'll end up paying for the subscription service. Pretty soon, your credit card has been automatically charged for three months, and you don't know how to make it stop.
Getting a Pearson free trial is great, but it's even better with the help of DoNotPay's virtual credit card. You can secure your free trial without ever supplying your normal credit card numbers. That means you are guaranteed to never be charged.
DoNotPay offers multiple methods of assistance for Pearson subscription services. These include:
Customer service assistance
Don't settle for wasted money on subscription services you never meant to purchase. Sign up for DoNotPay, and never get charged.
Does Pearson Offer a Free Trial?
offers a 2-week free trial for students enrolled in a course through their temporary access option. This access allows time for students who are waiting for financial aid or assurance that they will continue the course to enjoy access without the financial commitment. 
In order to get temporary access, you must take the following steps:
Register as a student.
Enter the instructor-provided course id.
Complete account information.
Click the option to get temporary access without payment.
Confirm your temporary subscription and proceed to the course.
The key issue with temporary access is that it ends, and you have to pay for the subscription past this date.
There is also a two-month free trial available for educators, students, and parents who want to access Pearson resources for other reasons.
Pearson has multiple branches that extend into different educational fields, and you may also find Pearson Chemistry or My Lab free trials.
How Can I Get a Pearson Free Trial?
There are two primary ways to get a Pearson Free Trial.
Gain temporary, 2-week access by using the course identification code provided by instructor.
Get a two-month free trial by applying via this link.
How Does the Pearson Free Trial Automatically Renew into a Paid Subscription?
| | |
| --- | --- |
| Free trial | Offers |
| 2-week temporary access | Pearson does not automatically renew into a paid subscription. Students must purchase and convert the access before the temporary access ends. |
| 2-month free trial | Can be converted to a paid subscription and set to auto-renew or manually review. |
Avoid Automatic Renewal With DoNotPay Virtual Credit Card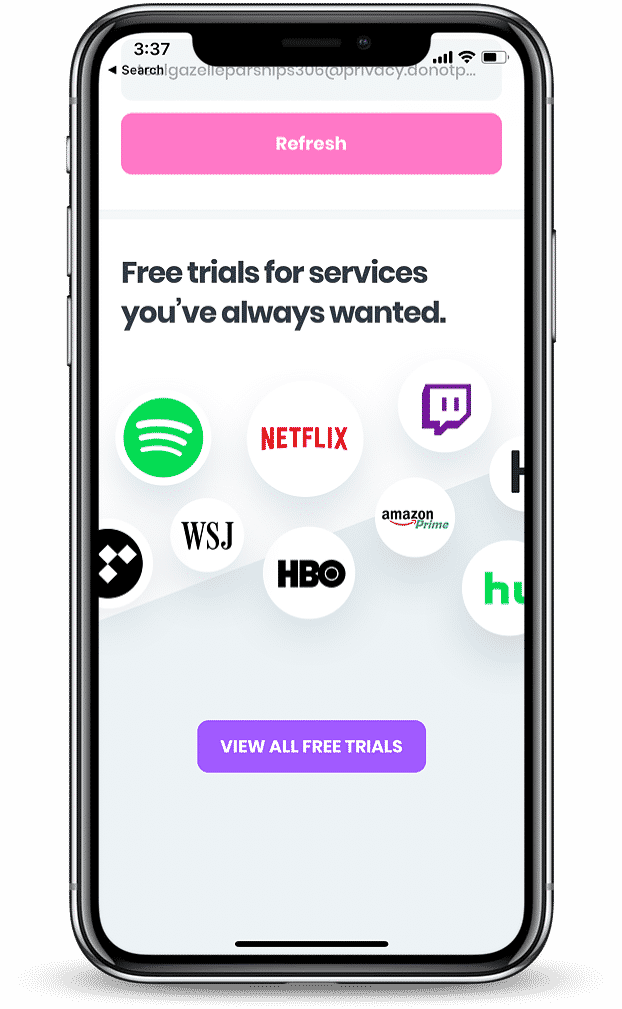 During the pandemic, Pearson offered free access to some textbooks for students, and this, combined with free trials, has become confusing for many of their users. Basically, if you have entered a credit card, you should be worried about automatic or incorrect charges.
A virtual credit card prevents any extra charges and keeps your trial free.
No matter what type of free trial you sign up for, DoNotPay's virtual credit card removes the risk from your reward. You can get the trial and not worry that you will be charged without your permission when the trial is expired.
How Much Does Pearson Subscription Cost After Free Trial?
The minimum subscription for Pearson is $9.99 a month. This includes access to one eText on up to 2 devices along with tutor access. That can be extended to over 1,500 titles for $14.99 a month.
What Will Pearson Charges Look Like on My Statement?
The charges will be visible on your credit card or PayPal statement. It typically appears as "Pearson Education." It should reflect the amount you would have paid for a monthly subscription.
There have been some fraudulent activities associated with Pearson Education. For example, some people have been charged full-price for eBooks when they only wanted access to the class materials for the monthly fee.
It is important that every user checks their statement if they use their own personal credit card to sign up for Pearson. The charges can add up quickly.
Why Use DoNotPay to Help with Pearson Free Trial?
DoNotPay takes the risk out of free trials because you never give the company access to your current money or credit. That is because DoNotPay can issue a virtual credit card number that is good for the free trial but then useless if the company tries to charge you any further.
Don't be stuck paying for a subscription you didn't want. DoNotPay can prevent you from wasting your money and efforts trying to get a refund. Instead, your free trial will actually be free!
What Else Can DoNotPay Do?

You can open DoNotPay can help you with almost anything! Including:
Sign up for today, and make life easier!