How to Get Overwatch Free Trials With a Virtual Credit Card

Overwatch is a highly popular multiplayer shooter game that first debuted in 2016. Some critics call it the greatest video game of all time, and about 50 million people have played it since its debut. Its popularity has led many to wonder .
Overwatch is not a subscription-based game. It only needs to be purchased once but does have in-game purchases in the form of loot boxes and League Tokens. Nonetheless, we can help you get an Overwatch refund.
While Blizzard Entertainment does occasionally provide gamers with a , it is not a constant promotion. Free trials are very seasonal and often become available with little notice. These are regularly in the form of free weekends or free for a few weeks.
How to access an Overwatch free trial
There are different ways to download Overwatch free trial depending on the platform or console you are using for the game:
During the free trial promotion, you will need to access the game through a third party.
PlayStation players will need to access it through their PlayStation Plus membership.
Xbox players will need to access it through their Xbox Live Gold membership.
Windows PC players will need to access it through the Battle.net desktop app.
What happens after an Overwatch free trial?
During the trial, you will have full access to the game as if you owned it.
You will not be automatically charged at the end of the free trial period.
After the trial, you will have the option to purchase the game and keep all your progress.
Overwatch has two editions for purchase: Standard Edition for $19.99 and Legendary Edition for $39.99.
What Is a Virtual Credit Card and Can It Help Me Get a Free Overwatch Trial?
Virtual credit cards are generated online and stop working after it is used once. Virtual credit cards are authorized for use by nearly all payment processing merchants.  The virtual credit card will be attached to the customer's actual banking details so the transaction can take place.
With the use of virtual credit cards, customers can keep their actual credit card numbers private while still being able to shop online.  This keeps their personal banking information safer from data breaches and hacks.DoNotPay created virtual credit cards specifically designed to access free trials.
If a free trial requires credit card details, you can just use a virtual credit card from DoNotPay that will not be attached to your bank account. You won't have to worry about canceling your free trial on time to avoid being charged. The virtual credit card will grant access to the free trial and then be destroyed. Since the Overwatch free trials don't require a credit card, using a virtual credit card is unnecessary.
What Free Trial Gaming Services Will a Virtual Credit Card Work For?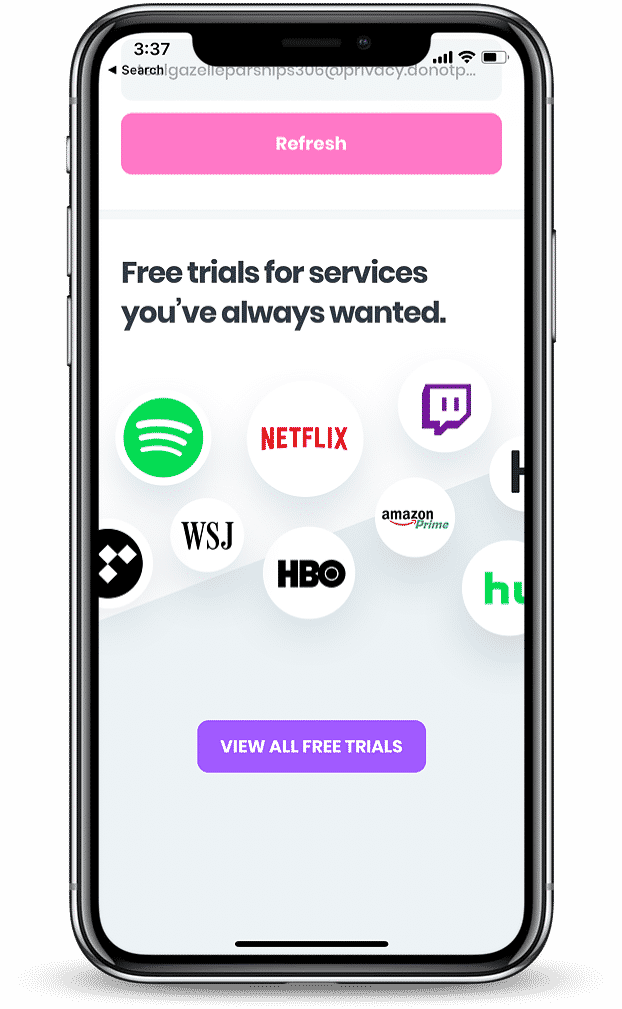 Our virtual credit cards are most applicable for cloud gaming or game streaming that requires a membership. Many industry insiders believe that cloud gaming will be the way of the future. Cloud gaming can free up the need of owning expensive hardware. While game streaming over the cloud is still in its infancy, there are many big-name providers available, and even more in development.
Most of these cloud game services have a free trial period, but require a credit card to use.
DoNotPay's virtual credit card is perfect for game cloud memberships to avoid being charged at the end of the free trial.
What Are Some Game Streaming Services Comparable to Overwatch? Do They Have Free Trials?
Nothing is quite comparable to Overwatch. After all, it is one of the greatest games of its generation. However, the below options do provide a free trial that you may find suitable. 
Game
Free Trial
Cost After Trial
Compatible Hardware
Google Stadia
1 month
$9.99 per month

PC
Mac
Chromecast applicable android devices

PlayStation Now
7 days
$9.99 per month

PC
PlayStation 4
PlayStation 5

GeForce Now
Unlimited but play sessions restricted to one hour
$24.95 for 6 months

PC
Mac
Nvidia Shield
Android

Xbox Game Pass Ultimate
not available
$14.99 per month
Shadow
14 day limited refund
$11.99 per month
What Else Can DoNotPay Do?

Money saving services
We can help you save a lot of money by helping you with many other different issues you might face.
Additional services