How to Get NYSC Free Trials Securely With a Virtual Credit Card

New York Sports Club (NYSC) boasts several fitness houses in New York City and Manhattan neighborhoods. The company offers various fitness programs and workout sessions for individuals and groups. Users join the club through a free trial or membership plan.
With that , you can access the club's services after paying a token through your bank card. However, you might get more than you bargained for after the NYSC free trial expires. If you don't want to expose your card details or get charged when the NYSC free trial ends, use DoNotPay Virtual Credit Card System.
Does NYSC Offer a Free Trial?
Yes. NYSC offers a non-membership trial session which costs around $2 per day. If you're not ready to sign up, you can subscribe for the . You can access the club's locker rooms and training equipment with a paid trial membership.
How Can I Get an NYSC Free Trial?
If you want to start your NYSC free trial, follow these steps:
Visit the NYSC free trial website.
Enter your name, phone number, email.
Tick the consent box.
Tap the Claim your free trial button.
Follow the prompt to add your credit card details.
Get on with your 30-day NYSC free trial.
Does NYSC Free Trial Automatically Renew Into a Paid Subscription?
You will pay a token to enjoy the NYSC free trial. So, you will add a payment method. Depending on the NYSC clubhouse, your free trial might not renew into a paid subscription. You will pay a monthly subscription fee through your credit card if it does.
Whether your trials are renewed into a paid subscription or not, you'll pay daily fees throughout the 30-days. That continues whether you use the service or not. Even if you're the wealthiest person on earth, why pay for a service you don't use?
If you want to discontinue the service or avoid charges, ensure you cancel your free-trial membership before it expires. You can call or visit the clubhouse to cancel your service at any time. To make the process simpler, learn how to cancel NYSC memberships with DoNotPay.
How Can You Avoid Automatic Renewal With a DoNotPay Virtual Credit Card?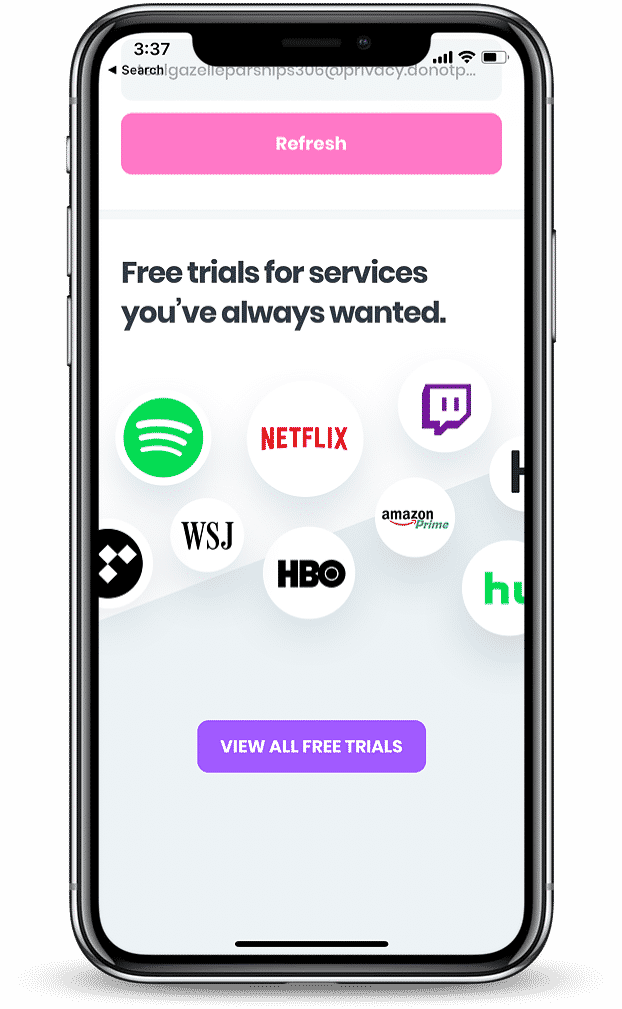 You may sign up for a free trial input your card details but fail to use the service. Then you will start paying fees once the free trial expires. Sometimes you wonder what's sapping your money. Upon checking your transactions, you discover the charges are from a gym subscription service you don't even use.
Why Put Your Credit Card Details When DoNotPay Offers an Alternative?
You can avoid wasting money if you use the DoNotPay Virtual Credit Cards. Does that suit your fancy? DoNotPay offers you a reliable and easier way to save money when signing up for NYSC free trials.
What Is a Virtual Credit Card?
A virtual credit card is a specialized card number that you can use to sign up for free trial services. You can make transactions with this card without revealing your identity. It links to your main credit card but carries fake card details like:
Credit card number
Expiration date
CVV
How Does DoNotPay Virtual Credit Card Work?
DoNotPay virtual credit cards work like regular credit cards, and they use a one-time account number that enables you to transact with the card only once. The card limits you to a single transaction, one amount, and one merchant, saving you from getting charged without your consent.
You can use any name or address but must insert your card's expiration date, CVV, and number. With that, you can sign up for an NYSC free trial without fear of recurring charges. Once the free trial expires, NYSC can't charge you because the card is empty, and you get unsubscribed.
How to Use the DoNotPay Virtual Credit Card?
After learning about the DoNotPay virtual credit card, you should be interested in using this service. If so, here's how to get started with DoNotPay:
Search for a free trial card on DoNotPay and enter the name of the company.
We'll generate credit card information for you to use with the company.
Copy the card details shown on your PC screen.
Sign up for your free trial with the card.
Relax and enjoy your free trial.
If you forget to cancel the free trial, DoNotPay virtual cards will not process payments. The card becomes invalid and unusable after using it once.
How Much Does the NYSC Service Cost After the Trial?
New York Sports Club has several membership openings to choose from per your budget and workout session. NYSC membership subscription plans for you are:
Fitness Premier
Premier
Regional Passport
Passport
Student Passport
| | | | | |
| --- | --- | --- | --- | --- |
| | Initiation fee | Monthly fee | Annual fee | Cancellation Cost |
| Fitness Premier plan | $20 | $19.99 | $59.99 | N/A |
| Premier plan | $20 | $29.99 | $59.99 | N/A |
| Regional Passport plan | $20 | $59.99 | $59.99 | $0.00 |
| Passport plan | $20.49 | $69.49 | $59.99 | N/A |
| Student Passport plan | $20 | $19.99 | $59.99 | N/A |
What Else Can DoNotPay Do for You?
We can do more besides helping you to enjoy NYSC free trials and don't get charged. DoNotPay can help you deal with credit card issues, contest parking tickets, and cancel memberships.
Access DoNotPay with your smartphone or PC browsers to enjoy outstanding services that can help save your time and money. Below are other problems that DoNotPay can help you solve:
Sign up DoNotPay to get NYSC free trials and don't get charged.