How to Dispute a New Jersey Turnpike Toll Ticket
When it comes to toll roads, the entire state of New Jersey uses the EZ-Pass system, including on the NJ Turnpike. The EZ-Pass system combines two elements, a reader and a small signal-emitting box that sticks to the inside of your windshield.
However, there have been an increased number of incorrect toll tickets distributed over the NJ turnpike and other EZ-Pass toll locations. This has been blamed on old tags and old systems, but the fact is that people are getting charged hundreds to thousands of dollars in tolls that should have been paid or during times when they weren't even driving.
If you are the victim of an incorrect violation charge, you can dispute the and DoNotPay can help you present a strong legal case against being charged.
How Much Are Tolls on the NJ Turnpike?

Here is a table on the charges:
Class / Vehicle
Prices
E-ZPass
Off-peak (NJ E-ZPass only)
Cash/AET
Class 1

2-axle cars, trucks & motorcycles

$19.43
$14.57
$19.45
Class 2

Dual-tire 2-axle trucks/box trucks

$36.42
$34.61
$39.90
Class 3

3-axle vehicles, incl. trailer axles

$45.48
$43.21
$49.85
Class 4

4-axle vehicles, incl. trailer axles

$54.65
$51.91
$59.90
Class 5

5-axle vehicles, incl. trailer axles

$63.66
$60.51
$69.70
Class 6

6-axles or more, incl. trailer axles

$72.78
$69.11
$79.65
Class B2

Buses with two (2) axles

$21.85
$20.75
$23.95
Class B3

Buses with three (3) axles

$27.31
$25.90
$29.90
How to Pay Tolls in New Jersey
The best way to handle your tolls in New Jersey is to have an NJ Easy-Pass and keep it topped up or connected to a live credit card. While this will require regular auditing of tolls may be required. But if you pass through a toll without an EZ-Pass and need to pay the toll violation, know that New Jersey uses the Toll-by-Mail solution. It's clever, but the mail doesn't always know how to reach you. There may be several toll messages all sent to your previous physical address.
If you don't get a toll letter addressed to you, you may need to go through the EZ-Pass service which keeps a record of run-through tolls and offers built-in payment plans to help you keep up with any old expenses that you plan to pay instead of disputing. Continue with your EZ-Pass account until they ask for payment or never choose to pursue it.
How to Avoid an Accidental Toll Violation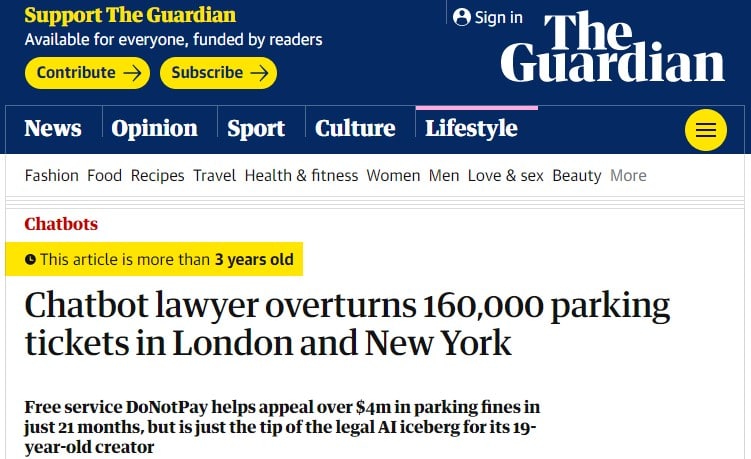 The best way to dispute an NJ turnpike toll ticket is to not get the ticket in the first place. EZ-Pass makes A LOT of mistakes, but you can minimize the risk with a few easy steps.
Keep your EZ-Pass topped up and placed in your windshield.
Have Your EZ-Pass replaced every two to five years.
Make sure your EZ-Pass credit card has not expired.
Do not obscure your EZ-Pass in the windshield.
Keep GPS records of your travels to prove when you did and did not take the turnpike.
The last step is essential for disputing future toll tickets. If EZ-Pass is charging you for NJ turnpike toll tickets when you weren't on the turnpike - or your pass should have paid on time - you have protection against false charges.
Contest NJ Turnpike Toll Tickets in Less Than 120 Seconds
EZ-Pass is the premier toll handling company in the nation - and they make a lot of mistakes. That's part of why DoNotPay has successfully handled over 200,000 toll tickets - and yours can be next. If you have been wrongly charged for toll and , DonotPay has you covered. Your NJ turnpike toll ticket will be turned around and gotten rid of as quickly as we can prove that the toll was charged in error.
The great thing about our toll tickets services is that we'll get on the phone and draft the demand letters so that you don't have to. Let us use the legal letterhead on your behalf to start the ball rolling on your toll ticket dismissal. Signing up will be the easiest 120 seconds of your life.
How to Get Started
Log in to DoNotPay and find the Toll Booth Ticket product.

Upload a photo of your toll violation.

Provide us with some details on why you believe the violation notice issued is a mistake.

Select whether or not you want the letter mailed to the traffic ticket issuer on your behalf!
That's it! You'll receive an appeal letter that contains state vehicle codes to boost your case.
It's that simple! Look out for your traffic ticket issuer's response to discover whether you won.
What Other Toll Fees Can DoNotPay Help Me With?
What Else Can DoNotPay Do?
DoNotPay can do more than help you waive your toll tickets. We have built a vast network of AI-powered tools and services to help you cut the red tape on life. Why should some offices be harder to reach and some tasks stay pointlessly hard to complete? DoNotPay can help you make practical, beneficial choices and follow through on even the most tedious items on your to-do list.
Here are just a few more options to try from our dozens of online tools to choose from.