How to Get a Monterey County Birth Certificate Effortlessly
Birth certificates are used to prove identity and are required for tax purposes, employment, passports, and more. If you need a , you might not know where to begin.
There are several ways and places to obtain a birth certificate, some faster than others. The application process can also vary depending on whether this is a replacement or a newborn's first birth certificate. Although this can all sound very confusing, DoNotPay is here to help!
Informational vs. Authorized Birth Certificates
When seeking a birth certificate, you must know what type of document you need. An informational birth certificate can establish identity, but you will need an authorized birth certificate for processes such as passports.
In Monterey County, both types of birth certificates, are available depending on your relationship to the person named on the birth certificate.
Authorized Birth Certificates
If you need a birth certificate for passports, social security, or other official purposes, you need an authorized birth certificate.

In Monterey County, only certain people can purchase certified, official copies of a birth certificate.

Person Named on Birth Certificate
Parents or Guardians
Siblings
Grandparents
Spouse or Domestic Partner
Attorneys Appointed by the Person Named on the Birth Certificate
Government Officials
An Appointed Court Official

Informational Birth Certificate
An informational birth certificate can't be used as legal verification of identity or other information. Almost anyone can procure them, but the information varies depending on where it is issued. The reasons for getting an informational birth certificate vary but include:

Genealogical Research
Heirloom Copies
Other informational purposes
How Do You Get a Monterey Birth Certificate on Your Own?
If you need to get a on your own, there are a few ways to go about it, including in-person, mail, and online.
In-Person
Complete the birth certificate application. This can be done in the Recorder's office on a kiosk or online at https://clerkrecorder.co.monterey.ca.us/Montereyweb/user/disclaimer. If you complete the application online, you must go into the office to retrieve the certificate within two weeks.
Go to Monterey County Government Center Administration Building Recorder's Office 168 West Alisal Street, 1st Floor Salinas, CA 93901
You must sign the sworn statement on the application in the presence of a staff member and show an I.D.
The fee for the birth certificate is $29.
Mail
To obtain an authorized birth certificate by mail, you must follow a few steps and send the $29 fee via check or money order.
Download and complete the birth certificate application at https://www.co.monterey.ca.us/home/showpublisheddocument/107910/637776010023470000
Have the application notarized
Mail to: Monterey County Recorder, P.O. Box 29, Salinas, CA 93902
Online
Monterey County offers online authorized birth certificate issuance through VitalChek.
Go to https://www.vitalchek.com/v/?ScenarioName=ScenarioWebPlatformRedirect.
Click on "Place an Order."
Choose the icon that says birth certificate.
Follow the prompts asking for your information.
The cost will be $29 plus a $12.95 transaction fee.
Use DoNotPay to Get Your Monterey County Birth Certificate
You can get copies of on your own, but the forms and processes can be time-consuming and confusing. Luckily, DoNotPay is here to help in a few simple steps.
1. Go to the Birth Certificates product on DoNotPay.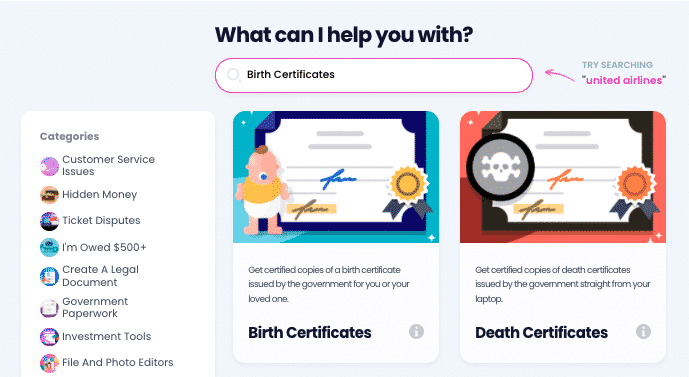 2. Select who the certificate is for (you or a loved one). If you are requesting a copy of someone else's certificate, enter their personal details, and upload evidence that proves your relationship.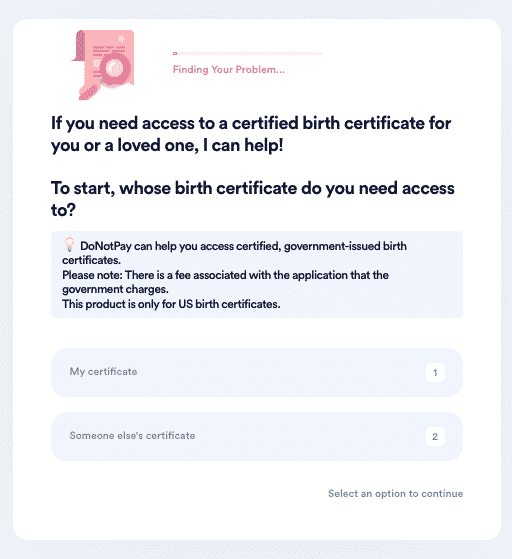 3. Enter the location you or your loved one was born in, so we can complete the form specific to your state.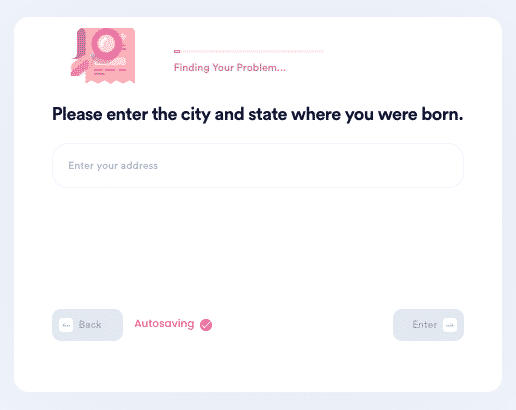 4. Enter the name(s) of the parent(s) as displayed on the certificate.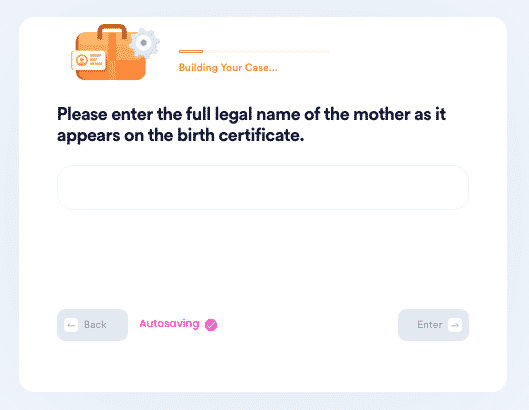 5. Indicate what you will be using this certificate for, and choose whether you need an authorized or certified copy.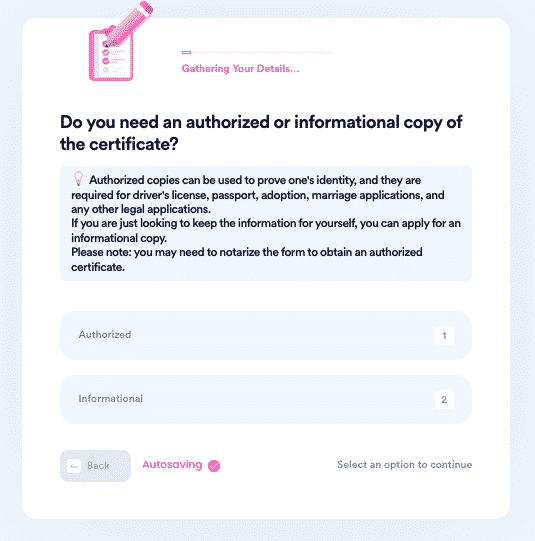 6. Enter your contact information and shipping address. Upload copies of your government-issued identification, such as a driver's license.
7. Choose whether you would like to electronically sign this form or not. Once we generate the form, verify that all of the information is correct.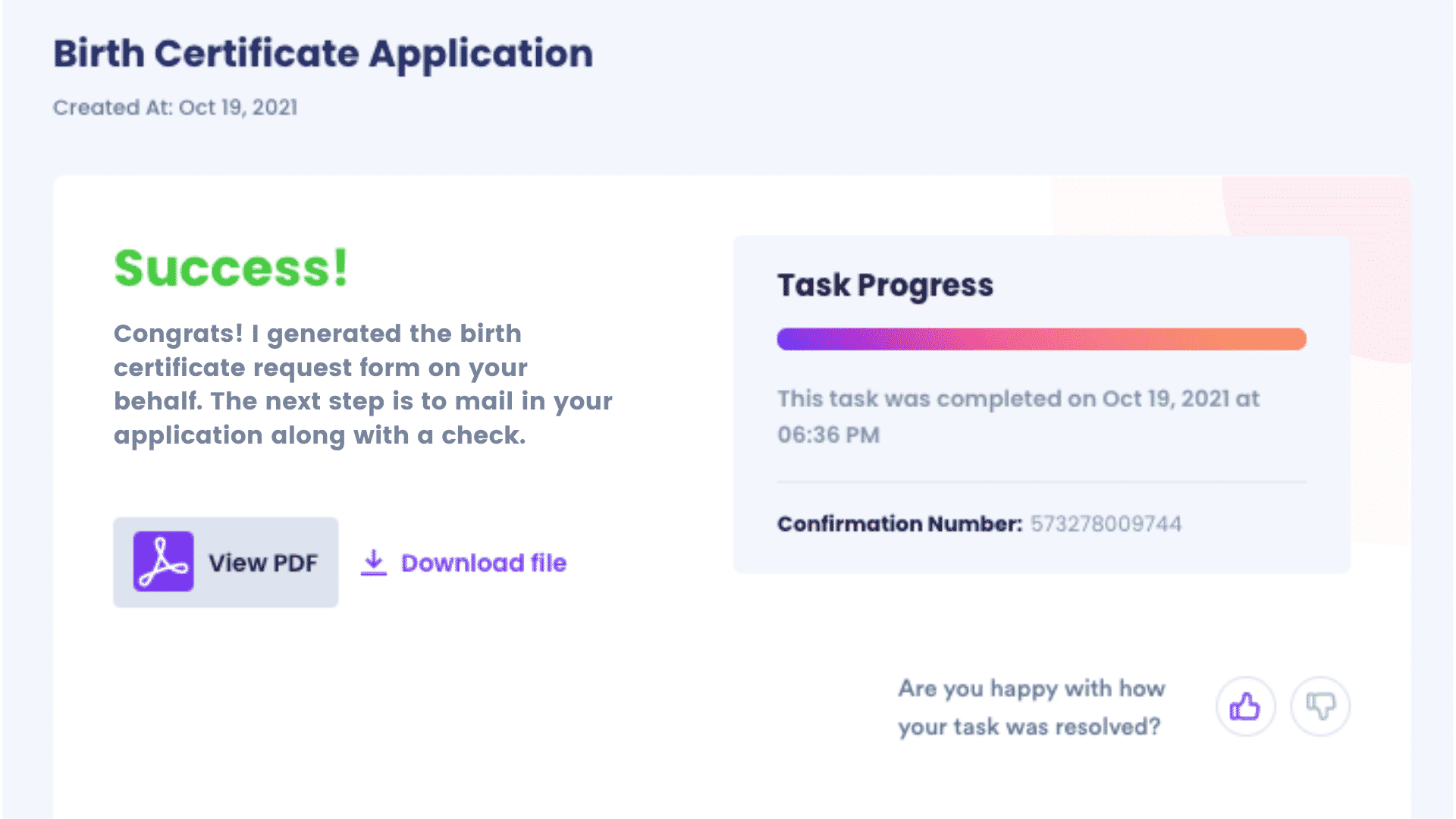 8. If you need the document to be notarized, schedule a notarization appointment using our Notary product. Otherwise, proceed to our Mail Checks product and let DoNotPay mail-in your request form with a check on your behalf.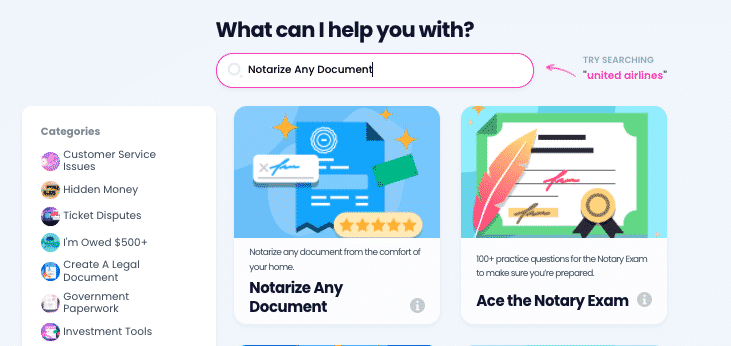 That is all you have to do!
Why Use DoNotPay to Get Birth Certificates
Although you can obtain documents, including , on your own, DoNotPay is a better alternative for three big reasons.
Ease: DoNotPay is simple to use. You follow a few easy steps, and DoNotPay does the rest!
Quick: DoNotPay ensures you will receive your birth certificate as quickly as possible.
Successful: With DoNotPay, there is no stress of worrying if you correctly sent in and filled out documents. We ensure everything is complete to successfully get you the documents you need.
Birth certificates are just one of the many ways DoNotPay saves you time and headache. Check out DoNotPay.com today to explore all the fantastic services available to you.