How To Find an Inmate—A Detailed Guide
Are you trying to locate a specific inmate? Whether you're searching for a family member, a prison pen pal, or a notorious local criminal, this task can be challenging, anxiety-ridden, and time-consuming.
What is encouraging is that numerous federal organizations and departments, as well as prisons and county jails, make their inmate databases visible to everyone. All you need is the right prisoner info, and you can track any incarcerated individual in the USA. It's simple to find them nowadays as their info might be even on inmate dating sites like Meet-an-Inmate.
Reasons To Search for Inmates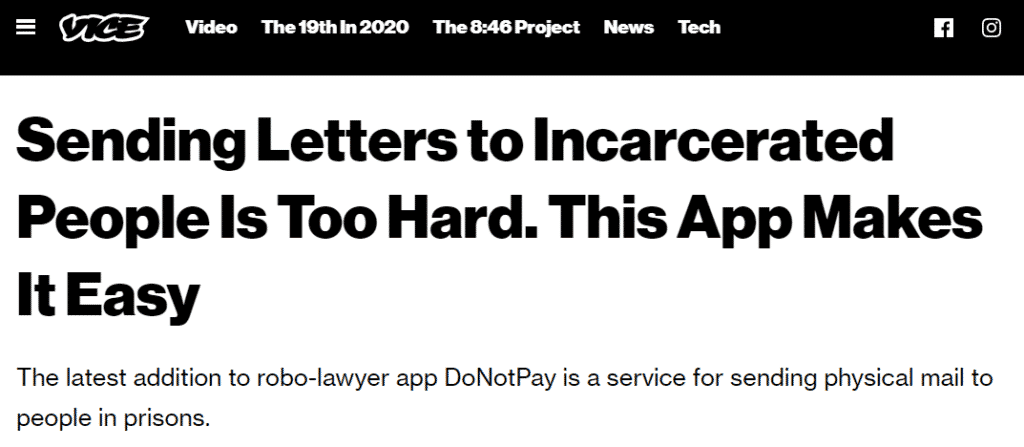 One of the most common reasons to search for inmates is the suspicion that one of your friends or family members ended up in jail.
Not knowing where your dear ones are and whether they are feeling alright is frustrating. You can't even write the letter and address it properly or plan an inmate visitation since you don't know whether they are imprisoned and where.
In case someone harassed you or did anything wrong to you and ended up in jail, after a while, you will probably want to know if they are still there. It allows you to take precautionary measures and protect yourself if they are released, and you are afraid of what they could do.
You might also want to search the available inmate databases if you are a worried parent who wants to check if all infamous local criminals, pedophiles, or murderers are behind bars. This is recommended when you move, and you wish to find out more about the neighborhood you are coming to.
How To Find Inmates in Prisons
There are two main methods you can use to locate a specific prisoner on your own:
Searching for prisoners via the

Bureau of Prisons (BOP)

inmate locator

Searching for prisoners via other inmate locators
How To Locate an Inmate via the Bureau of Prisons
Searching through the BOP databases is a good solution when you want to check only federal prisons. Their records include the convicts imprisoned from 1982 to this day. You can locate the one you are interested in by searching for their name or BOP, FBI, INS, or DCDC numbers.
Here are the steps you need to follow to track a specific prisoner with this locator:
Go to the official BOP website

Choose the

Inmates

tab and select

Find an Inmate

from the drop-down menu

Choose the

Find by Name

tab if you don't have their BOP, FBI, INS, or DCDC number, or choose

Find by Number

in case you do

Provide all the details

Hit

Search
Use every piece of information you have and include additional details, if necessary, such as their age, race, or state where they might be located.
How To Locate an Inmate via Other Inmate Locators
If you don't think that your person of interest is in federal prison or you can't find them in the database, you can try other available inmate locators.
What makes this method convenient is the huge number of different filters you can use. Most of these locators can show details like the release date, date of birth, or the committed crime.
The table below shows a selection of the most efficient inmate location systems available online:
Inmate Locator
Instructions
Benefits

Go to the official VINE website

Select the state

Click on the

Find an Offender

icon

Enter the inmate's details—age, name, last name, ID number, or birthday

Click on the orange

Search

button

Accessible 24/7

Toll-free phone line available

Inmate release notification available

Go to the official Jail Exchange website

Choose a type of prison you are interested in

Click on

Search Now

Choose a desired facility or state

Crime news and learning base available

All types of prisons and detention centers included

Go to the official Inmates Plus website

Enter the first and the last name of the prisoner, as well as the state where you think they are

Hit the

Go

button

Free to use

Additional information on visiting applications provided
Why Can't I Locate an Inmate?
Have you tried the above-mentioned methods, but you can't find what you are looking for? These are the reasons why you might not be able to locate the inmate you're interested in:
The information you have isn't correct

The person you are searching for isn't imprisoned at the moment

The prisoner isn't in the particular type of prison you are searching through
How To Find Inmates With DoNotPay

The available inmate databases can be helpful, but they aren't updated every minute or hour. You may need to wait for more than 24 hours for the list to refresh and show new cases. Also, you might find the searching system difficult to use.
DoNotPay's feature called Connect With an Inmate helps users locate their loved ones or other inmates in several clicks.
To find a prisoner with our app, follow these instructions:
Open DoNotPay in your

Choose the

Connect With an Inmate

section

Pick the

Locate Someone

option

Enter the person's full name, the state where they are serving a sentence, and date of birth
DoNotPay uses its artificial intelligence-based search system to provide the precise location of an inmate.
Have You Located An Inmate? Send Them a Personalized Letter With Our App

You have finally found the person you were searching for and, if it's someone you know well, perhaps it's time to contact them. Bearing in mind that the prisoners don't have many available communication methods, the most reliable one is to write a letter to them.
DoNotPay allows you to compose a digital letter that we can print out and send to the prisoner. All you need to do is:
Open DoNotPay

Choose the

Send a Personalized Letter

option within the

Connect With an Inmate

feature

Fill out the required fields and follow the chatbot's instructions
You can use an additional option—Allow Replies— to enable the inmate to respond to your message. Here are the steps they need to follow to have their letter sent to you:
The prisoner writes their message

They forward it to us

We create a digitized version of their message and send it to you
All the letters you receive will arrive in your Virtual Mailbox available in the Connect With an Inmate section.
DoNotPay Can Do More For You

Apart from doing our best to keep you connected with your imprisoned loved ones, we keep expanding our feature spectrum and come up with various innovative ideas that will make you love us even more!
That's why we give you some handy tips for sending inmate packages all over the USA, including Ohio, Texas, Florida, California, etc. Check out our articles to find out when inmates receive mail, and what are the main rules and regulations related to it.
One of our major goals is to assist in dealing with burdensome paperwork, monotonous procedures, and various formalities.
Open DoNotPay in your and get help with:
Fighting speeding tickets

Disputing traffic tickets